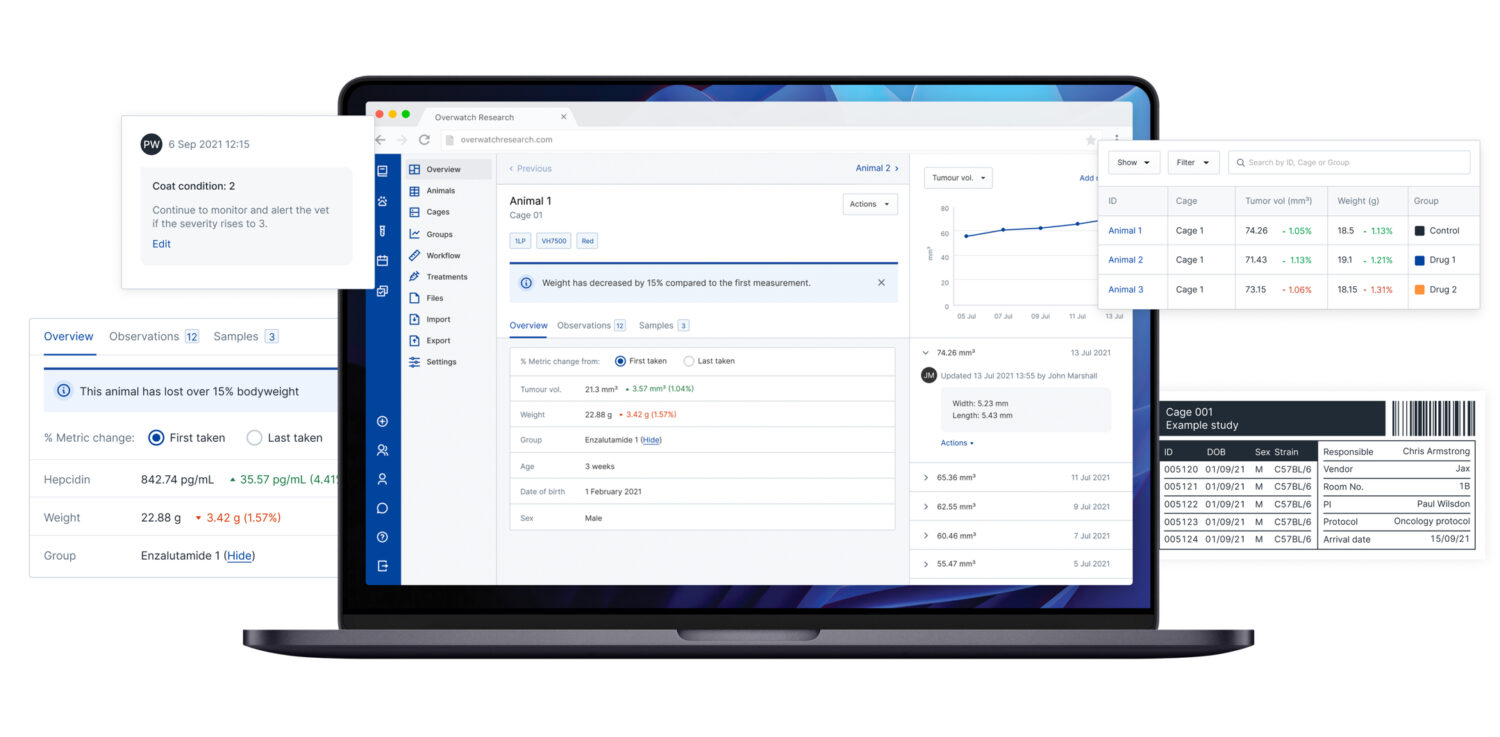 What You Should Know:
– Today, R&D Cloud pioneer Benchling announced it has acquired Overwatch Research to accelerate in vivo research.
– The acquisition will create the industry's first comprehensive, cloud-native in vivo solution – a critical component of drug discovery and development – drastically accelerating the time it takes biopharma companies to bring products to market.
Digital Transforming R&D
In vivo studies are a critical component of drug discovery and development, and are required prior to any first-in-human studies of a drug. This process is known as preclinical development.
Benchling and Overwatch share a vision of digitally transforming R&D. Scientists relying on paper notebooks, spreadsheets, and other manual processes for capturing and analyzing complex experimental data often find it difficult to reproduce results, a fundamental part of the scientific method. In the U.S. alone, the annual economic cost of biomedical research — including in vivo studies — that cannot be replicated was estimated at $10 to $50 billion. According to a recent report from The Reproducibility Project: Cancer Biology, more than half of high-impact cancer lab studies could not be replicated.
"Overwatch impressed us with their ability to build the first truly modern product for in vivo studies that is beloved by its customers," said Sajith Wickramasekara, CEO and co-founder of Benchling. "Many of our biopharma and CRO customers are looking for a comprehensive offering that brings together Benchling's bioanalytical capabilities with Overwatch's in vivo study management and we look forward to Overwatch addressing that growing demand. Welcoming the Overwatch team to Benchling will also deepen our presence in Europe."