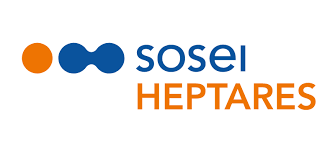 What You Should Know:
– Verily and Sosei Heptares announced a new research collaboration combining Verily's Immune Profiler platform, a next gen immune mapping platform, with Sosei Heptares' world-leading StaR (stabilized receptor) platform, with the goal of rapidly identifying novel drug candidates across multiple immune-based disorders.
– Together, the collaboration will focus on accelerating the development of new drug candidates against G-protein-coupled receptors (GPCR) targets, an important class of pharmaceutical targets. About 30 percent of known drugs target a small number of GPCRs, which leaves a significant number of remaining GPCR targets that could potentially be rapidly identified and prioritized to accelerate the development of future treatments for patients suffering from the immune-mediated disease.
– The collaboration with Sosei Heptares is the latest example of Verily's efforts to demonstrate the value of Immune Profiler leveraging the power of genetics, epigenetics, transcriptomics, and other molecular evidence to build higher resolution and confidence models of regulatory architecture. Through Verily's strategic partnerships, they are working to better understand inflammatory autoimmune diseases and aim to rapidly identify discovery-ready programs for development into the clinic.