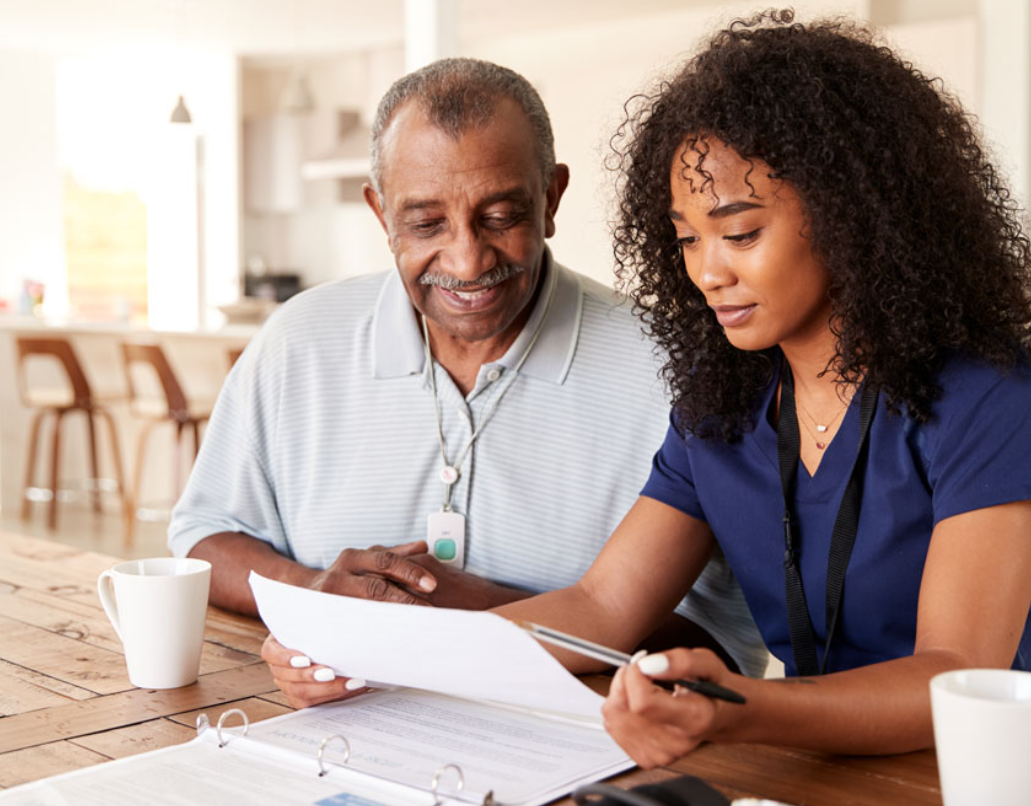 Your aging loved ones need special care and attention. Whether it is taking care of their health or helping them with daily chores, your elderly parents may require assistance to live healthily and comfortably. It's possible that you cannot be there for 24×7 assistance, but you can look for different in-home care options.
Home care proves to be the best solution for many families as it allows their elderly loved ones to stay within the comfort of their homes and seek proper healthcare. Some home healthcare programs such as CDPAP also allow the candidates to choose their friends or family members as caregivers.
CDPAP serves a two-fold benefit both to the consumer and the caregiver. The former get proper health care within the comfort of their home, while the latter gets paid for the service they provide.
Here are the reasons to opt for home care services for the elderly:
The comfort of home
This is the primary benefit of home care services. Your loved ones can stay in their place. They can use their own bathroom, sleep on their own bed, and eat homemade food. The familiar surroundings help them recover quickly from progressive conditions that may otherwise take a toll on their memory, like dementia.
A more personalized care
Home care is more personalized care. Here, the attendant doesn't have too many patients to attend. All their focus is on your loved one's health and wellbeing. They do not have to adjust to the routines and schedules. A home care program lets you design a customized plan to get optimum personalized care from the caregiver.
Expect faster recover
Many studies and research have already laid down that elderly patients recover from their illness and surgery faster and more successfully within the comfort of their homes in comparison to hospitals and care centers. Furthermore, there remains a decreased risk of developing an infection that they may otherwise get in unfamiliar facilities. 
A cost-effective approach
Whoever thinks that home care is more expensive than hospitals needs to reconsider their opinion. Home care rates are charged on an hourly basis. Thus, there is a lot of flexibility, especially when it comes to out-of-pocket expenses. You don't have to pay expensive bills, which are charged by most hospitals. Home care is nominal and can be afforded by one and all.
Peace of mind
For a family member who stays miles away from their loved elderly and cannot visit them regularly because of work commitments, opting for home care or hiring a caregiver gives them peace of mind. You do not have to worry about your parents being alone or not taking care of themselves. Programs like CDPAP extend health care and much-needed assistance in daily chores to the elderly.
A sense of independence and companionship
Seniors often worry about the loss of independence, and the thought of staying away from home to seek health care puts them in jitters. However, that's not the case with home care. Your loved ones can keep control over all the aspects of their daily life. Besides, seniors who live alone also experience social isolation or a feeling of loneliness. Having the company of a caregiver makes them feel comfortable and lifts their mood. After all, human connection is essential.
Takeaway
The concept of homecare also enables the whole family to be a larger part of your loved one's care plan. All you need to do is choose a program like CDPAP or a consumer-directed personal assistance program and enroll your loved ones in it. Once done, rest assured that they will live comfortably and safely.