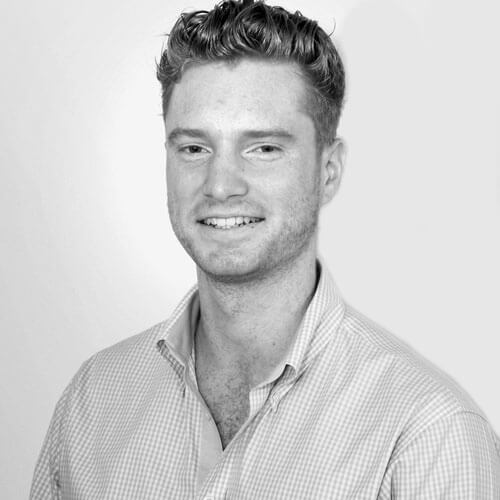 The global pandemic has cast a spotlight on the impact of digital transformation in healthcare. From ensuring access to care with telemedicine to accelerating vaccine development, technology has rapidly unlocked new sources of value for patients, providers, and researchers alike. While much of this has played out before our very eyes, other advancements have been less visible but equally as significant.
Consider the rise of digital pathology. Pathology sits at the core of disease diagnosis; yet it has remained largely unchanged in its 150-year history, centering around pathologists and microscopes in physical laboratory spaces. The sudden shift to remote work brought on by COVID disrupted this standard of care almost overnight and led to a surge in demand for digital pathology, which involves images instead of glass slides. However, as many laboratories learned, implementing new solutions is not enough. Adopting digital pathology at scale demands a connected approach grounded on best-of-breed interoperability.  
The open platform imperative
Even before digital pathology became the obvious solution for coping with social distancing, it was delivering meaningful benefits to a growing roster of leading laboratories; organizations that embrace the technology are seeing between 13 and 21% quality and efficiency gains. Digitization helps to balance workloads across the laboratory, streamline collaboration, and broaden access to expertise so that patients can receive higher quality diagnoses faster. 
Realizing these benefits, and enabling remote operations, starts with a core platform for viewing, managing, sharing, and analyzing images and associated pathology data. This platform sits at the heart of the laboratory's practice and is surrounded by an increasingly complex ecosystem of hardware and software solutions that each plays a key role in the pathologist's workflow. For example, a scanner creates the images that the pathologist views when making a diagnosis, and a laboratory information system contains demographic and clinical information about a case that a pathologist should review alongside the associated image. So, how do you unify all this information? With an open platform. 
Whereas common medical imaging standards like DICOM bring solutions and data together in fields like radiology, they are increasingly working to establish themselves in pathology. This means that the core platform must deliver best-of-breed interoperability so that it not only offers robust functionality for carrying out day-to-day operations but also centralizes all critical data needed to inform these tasks. Without this integration, data will remain siloed, and digital pathology will fail to deliver on its true promise. The pathologist, who already spends a significant portion of her day handling administrative tasks, will lose productivity by spending more time jumping among screens. She may also overlook important details when reviewing or consulting on a case, ultimately leading to a missed opportunity for improving diagnostic confidence.
The need for an open platform becomes even more of an imperative when you consider the ecosystem of a networked laboratory. These multi-site organizations often have several solutions that serve the same purpose due to industry consolidation, meaning that there are even more sources of data to integrate. They also tend to handle the most case volume and stand to greatly benefit from digital pathology as a result.   
Laying the foundation for an AI-enabled future
The adoption of AI in pathology is no longer a pipe dream. As evidenced by a growing number of studies, AI-enabled digital pathology is already driving added quality and efficiency gains, benefits that are just scratching the surface when it comes to its long-term potential. Unsurprisingly, laboratories are also eager to implement AI. Some of the largest networks in the world, including Unilabs and LabPON, have already announced plans to leverage it, and this momentum is putting pressure on other laboratories to keep pace. 
While there's no doubt that AI is delivering value, it's also becoming increasingly clear that realizing its full promise will require deploying a variety of applications. AI applications in pathology tend to be subspeciality-specific and address very particular use cases, so there's no one killer solution. What's more, these solutions must be incorporated into routine operations to make an impact – an effort that has sometimes proven to be easier said than done.
But this doesn't have to be the case. As novel as AI is, it also has a lot in common with the other hardware and software components that drive the pathologist's workflow. It, too, must be integrated into the digital pathology ecosystem, which centers around the core platform. Put differently, it must seamlessly connect with this platform. Now, we see that the impact of centralizing pathology operations around an interoperable platform extends beyond overcoming siloed data. Doing so provides the flexibility required to capitalize on the next innovative solution and meet the laboratory's ever-evolving needs.
Looking beyond pathology with integrated diagnostics
When it comes to enabling the pathologist to make a diagnosis, unifying all the necessary pathology solutions and their associated data is just the first step. The pathologist also relies on other sources of diagnostic information that must also be incorporated. For example, while the pathologist can interpret a lot from a biopsy, she gains even more insight from knowing where exactly and from what orientation it was taken – information that is only available from a radiology image that lives in a different system. Genetic test results provide even further insight into a patient's specific condition.
Bringing all this data together – by connecting the core digital pathology platform with other sources – to achieve integrated diagnostics not only better informs pathology findings but also advances the quest for personalized medicine. In this case, interoperability enables the pathologist to spend more time focusing on the specific characteristics of an individual's disease to provide an increasingly precise diagnosis. Other clinicians can leverage the same data to make more personalized decisions as well. And just as AI is increasingly delivering new sources of value in pathology, similar algorithms can be applied to a broader set of diagnostic information to unlock new insights that further shape how we diagnose and treat each individual patient.  
While the conversation about interoperability often focuses on electronic health record (EHR) systems, its value extends well into the broader healthcare IT ecosystem. Similar to how EHR systems have become a standard component of the modern healthcare practice, delivering meaningful benefits for patients and providers alike, interoperable digital pathology platforms are increasingly advancing the standard of care. By creating a centralized ecosystem, these platforms can drive meaningful efficiency and quality gains, support the adoption of new technologies, and enable a more holistic look at the patient – all to optimize operations and improve outcomes.
---
About Coleman Stavish
Coleman Stavish is co-founder and Chief Technology Officer at Proscia, a leading provider of digital and computational pathology solutions. As CTO, Coleman works with a team of engineers and scientists who develop enterprise software used by leading laboratories and biopharma companies around the world, as well as novel image classification algorithms showcased in Nature Scientific Reports. Previously, in the earliest days of the iPhone and his software career, Coleman developed iPhone applications with over a million downloads worldwide.
---