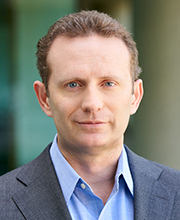 Communicating clearly and effectively with patients is a hallmark of good patient care. However, as the Delta Variant defines the next phase of COVID, many healthcare organizations are experiencing a massive surge in patient communication volume. Not only do they need to communicate important updates about the virus, testing, appointments, and vaccinations; but they are also still dealing with a swell of inbound questions from patients needing answers to ongoing healthcare concerns they may have put off during earlier phases of the pandemic. Traditionally, the only way to scale to meet this demand would be to add more agents to their support centers. But critical healthcare staff shortages, which existed before the virus and are now compounded by it, have providers scrambling to keep pace. 
In response to the pandemic and as part of their ongoing digital transformations, many healthcare organizations have implemented cloud-based contact center software to facilitate work-from-home and maintain connectivity with patients through online channels. This change has ushered in the opportunity to harness artificial intelligence (AI) technologies to rapidly scale patient communication, deliver self-service options and assisted support without having to onboard new staff, outfit additional workstations, or outsource operations. Among these technologies are AI-based "Intelligent Virtual Agents" or IVAs for short, and they are helping healthcare meet extraordinary demands.
IVAs serve as a "digital workforce" to fill gaps and support patients
IVAs provide automated self-service to help manage increased workloads. Like a  "digital team", they work side by side with human agents and are easy to scale up and down as needed. IVAs use AI and natural language processing technology to communicate with patients in a conversational manner, for example, answering and triaging calls and resolving many transactional-type issues (such as prescription refills, appointment settings, etc). They have the intelligence to complete common tasks without human intervention – and they can be deployed quickly, which means healthcare organizations are able to scale in the face of uncertainties. 
While IVAs can be customized, many come pre-configured with tasks that easily integrate with back-end systems and patient databases, which makes it easy to quickly launch and update them as needed. Healthcare organizations are putting IVAs to use to address their surging volumes, and common use cases include: 
– Outbound Notifications: Outgoing calls and messages can be automated to keep patients informed about new services or information. This can be done for individual outreach or to share an alert with thousands of patients. By integrating with patient contact lists, this application helps to streamline communication around everything from vaccine dosing schedules to screening questions prior to an appointment. 
– Appointments: An IVA can access the organization's calendar system to book, cancel, or reschedule appointments. It can also automate outbound reminders via phone and text channels. 
– Office/Practice Locator: By tapping into mapping data, IVAs can provide patients the address or directions to the nearest or most optimal testing, clinic, vaccination center. Patients can geolocate based on their address, ZIP code, or nearby landmarks and request to receive a text message with the location information. 
– FAQs: Automated FAQs can help address common questions about symptoms, vaccine eligibility, safety information, office hours or policies, and much more. Questions and answers can be easily updated as information changes. 
– Status Updates: IVAs can allow patients to check the status of testing results, vaccine eligibility, and more. 
While deploying IVAs to reduce significant COVID-related workloads, they can be used for any number of purposes that enable patients to access information and basic services 24/7. 
It should be clarified that IVAs are not the same as IVRs (interactive voice response) which have filled a similar role but are limited to a menu of pre-programmed options. IVAs use speech recognition to understand the context of what patients say, and text-to-speech to respond automatically in dozens of languages. They are typically pre-built to be HIPAA-compliant and some use voice biometrics to verify caller identity — an advanced security feature that saves patients from having to provide personal identifying information (PPI) when they call or text. This not only adds tighter security but speeds up interactions so patients are not kept waiting or asked to verify the information they believe the organization should already know. 
How IVAs saved the country's largest COVID testing organization more than $2M
IVAs also help healthcare organizations reduce operating costs without sacrificing patient experience. One example is COVID Clinic, which provides a public health service to rural and underserved populations by organizing and setting up drive-through testing sites for COVID-19. As the pandemic quickly escalated and the need to get tested rapidly increased, COVID Clinic was forced to expand operations at an exponential rate. 
At the beginning of the pandemic, the bulk of the calls coming into COVID Clinic were general questions about where and how to get tested, the testing process, whether insurance is accepted, and the cost of the tests. This amounted to approximately 90% of the calls. COVID Clinic was struggling to hire and onboard agents quickly enough to meet the needs of its growing locations. At times, the contact center was receiving upwards of 20,000 calls a day and more than 50,000 FAQs per month, all of which were being handled by chatbots. In addition to being extremely short-staffed with agents, the Clinic also didn't have enough IT resources to manage the call volume, which at one point went up 300% from one week to the next. 
To solve this, they deployed an IVA to handle an average of 50,000 interactions per day, freeing up agents to tackle more complex tasks. Patients can schedule an appointment by simply speaking with the IVA directly, giving their ZIP code, and finding the nearest testing location instantly. Using SMS, the IVA then sends a confirmation and appointment reminder to help ensure customers make their appointment. The patient can choose to be contacted using the number they originally called from or select a different number to help provide as much convenience as possible. Based on the call volumes COVID Clinic experienced over the last year, it is estimated to save more than $2 million dollars by utilizing IVAs. Once the coronavirus is under control, COVID Clinic plans to modify its business model to a mobile, drive-up urgent care facility but will continue to leverage the benefits of IVAs.
The bottom line 
IVAs provide patients with fast, easy, and accurate self-service options, free agents to focus on more complex patient interactions and help organizations gain the confidence that they will be able to scale to meet every patient's needs during Delta's surge. Even after the pandemic, this technology will help put patients at the center of their care with easy access to important information, appointment scheduling, health records, and prescriptions. Embracing such innovation can help healthcare organizations deliver better service outcomes and set themselves up for success now and in the long term – even during times of great uncertainty. 
---
About Callan Schebella
Based in San Francisco, Callan Schebella is EVP of Product Management at Five9. Callan has worked his entire career in Voice Automation, Machine Learning and related technologies, with a focus on creating solutions that make it easier for businesses of all sizes to build and maintain speech-enabled applications.
---