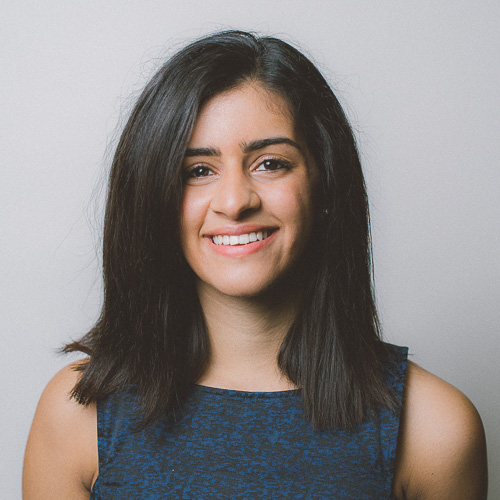 The field of clinical research is on the precipice of change, and for good reason. Traditional clinical trials and processes are primarily confined to sterile, isolated clinical settings that are often narrow in scope and provider-centric. Researchers of tomorrow, however, already are identifying accurate and effective new methods to conduct and draw meaning from their work, after concluding that current models for clinical research are not capturing participants' real-world, lived experiences effectively. 
The Problem with the Status Quo
There are myriad challenges presented by the status quo in clinical research. First, most clinical trial data is collected from within the healthcare system alone. Electronic medical records (EMRs), provider surveys or evaluations, and clinical examinations or assessments are all examples of this, and they are arguably homogenous in the sense that they only illuminate a sliver of the influences on health from a patient's broader lived experience. Beyond clinical data, outside factors related to one's lived experience such as physical activity levels, social determinants of health, and environmental exposures (e.g., allergens and pollution) can be critical to understanding patient health in a more holistic way. Often, this real-world data can help predict how different patient populations might interact with a drug, product, or digital health resource, and further, can alert researchers to potential side effects earlier in the development process.
Second, the conventional structure of clinical research often invites unintentional bias at touchpoints spanning from trial recruitment to delivery of the commercialized product. Regardless of whether a study is interventional or observational, individuals who cannot commit to revisiting the testing location routinely for any number of reasons are excluded from studies by default. A lack of transportation resources (including gasoline and parking costs) to travel to and from the study site can make attendance infeasible, unfavorable, or impossible. As another example, inadequate insurance coverage for research visits can impose a financial burden on patients that may dissuade their participation. Lack of time or flexibility to attend on-site appointments during the workweek also can create tension between employment obligation (and therefore, financial security) and participation. And ultimately, these seemingly small obstacles give way to socioeconomic and racial bias within clinical trials.
Decentralized real-world research provides solutions and opportunities
Fortunately, advancements in digital health and decentralized research have allowed researchers to overcome some of the key challenges associated with traditional methods. Decentralized clinical trials (DCTs) leverage resources like wearables and other sources of patient-generated data to be more consumer-centric, resulting in greater participant access, more accurate results, and accelerated clinical developments. While in-clinic assessments offer researchers a 'snapshot' in time of an individual's health, the continuous monitoring made possible by decentralized methods gives them the entire 'reel.'
The COVID-19 pandemic rendered in-person clinical research fundamentally impossible for many. This forced researchers to rethink their methods, especially as it became clear that those infected by COVID-19 continued to suffer from the symptoms of long COVID outside of their hospitalization or in-clinic experiences. Without the infrastructure, labor, technology, or training to operate remotely, many medical institutes temporarily shut down or deferred projects. However, some embraced the opportunity to place themselves at the cutting edge, conducting research visits through virtual observational research. 
Even more boundary-pushing techniques like federated learning, zero-trust frameworks, edge computing, and other advances in technology have helped widen the scope and accelerate the pace of trials far beyond outdated methods of in-person research. Federated learning allows for the full gathering and processing of patient information without moving data beyond the devices in which patients' data is stored, reducing data security and privacy concerns for patients. Similarly, edge computing guarantees that personalized data is kept at the data source (i.e., the smartphone) and does not need to be transferred to a centralized data-processing server or warehouse. Technologies such as these, which center around privacy and security for participants, accelerate the adoption of virtual clinical research.
Participant-Centric Studies Provide Rich Real-World Data
With patient privacy and data security assurance, now is the time to replace dated, institution-based clinical trials with digital, decentralized platforms that will unlock unbiased and broader clinical research. 
Decentralized studies, which use innovative and multi-dimensional platforms, can synthesize the broader influences on health and well-being. Unlike institutional data alone, decentralized research can extract patient-generated and reported health data such as physical activity levels, vital signs, sleep patterns, and nutrition; and this real-world data can provide deeper dimensions to our views of an individual's health and how they experience a product or an intervention. It also can incorporate meaningful data related to the environments in which patients live, such as walkability scores, healthcare access, pollen counts, humidity levels, or the presence of toxic chemicals like asbestos or wildfire smoke.
Virtual trials conducted on platforms that readily integrate into the technologies at patients' fingertips are far more flexible and accessible than those based in centralized institutional settings alone. This can enhance patient recruitment heading into a trial by removing obstacles to their enrollment such as logistics related to attending visits by allowing for web- or mobile-based pre-screeners. It also can promote patient participation and retention throughout the trial by providing the tools for self-assessment and self-reporting that are intuitive, practical, and convenient, as well as familiar visualizations and notifications regarding their adherence. These tools alone can help lift the veil on bias in contemporary clinical research. 
From 'Nice-to-Have to 'Need-to-Have 
We are likely to see more research institutions follow in the steps of those moving to decentralized research for several reasons. As studies conducted during the COVID-19 pandemic actualize, the advantages of remote virtual trials that allow for tech improvements will become more prevalent. It's likely that as research subjects become more digitally native, they will demand convenience and accessibility consistently in a patient-centric way; gathering real-world evidence and data by leveraging how and where people live – on their smartphones – will stand as the optimal way. No longer a "nice-to-have" but a "need-to-have," decentralized clinical research will be a paradigm-shifting trend for the industry.
---
About Zeenia Framroze
Zeenia supports clinical research initiatives at Sharecare as director of strategy and operations. In this role, she drives the go-to-market and product strategies for Smart Omix, a smartphone-based solution for decentralized real-world research. With a background in political theory and social policy from Harvard University and the University of Oxford, she is particularly interested in how streamlining the collection of real-world evidence can contribute to precision medicine, the successful evaluation of social and health interventions, and increasing diverse participation in clinical research. She joined Sharecare in 2020 through its acquisition of doc.ai, where she served as head of sales and customer success, working with health plans, pharmaceutical and life sciences companies, and providers.
---