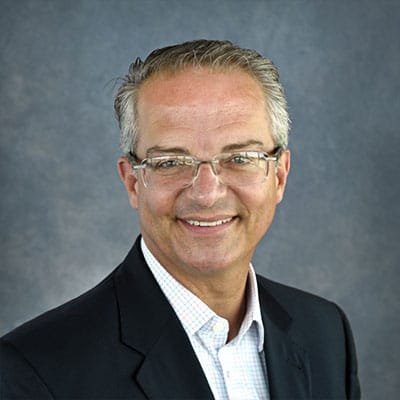 Medical debt in the US has reached crisis proportions.  According to a recent study published by JAMA Network, unpaid healthcare bills are one of the largest sources of debt for Americans, reaching $140 billion last year.  The impact is not limited to patients. Healthcare providers are feeling the pinch as well. On average, uncompensated care accounts for approximately 8% of a hospital's expenses.  
The inability to pay medical bills is strongly correlated with a lack of insurance. The global health crisis is disproportionately affecting people who lack affordable healthcare, further aggravating the problem. But insurance is not the cure-all for the systemic challenges that plague our healthcare financial processes today. Every stakeholder in the healthcare ecosystem can play a role in addressing the growing health inequity. Let's begin by looking at what providers can do.
Three key focus areas for providers
Today, patients are the third-largest payer – behind Medicaid and Medicare. But the patient's financial experience is often challenging, even for those with insurance. By focusing on three critical areas, providers can help simplify the process and reduce the staggering patient financial burden.
– Financial process clarity: Often, the patient financial experience is convoluted, leaving patients confused about their financial responsibility. In 2018, 14.2% of patients faced challenges with patient financial responsibility. Covid has pushed this number up significantly. As a first step, provide a clear, easy-to-understand patient responsibility breakdown upfront, giving patients peace of mind about how they are going to pay for their services. 
– Patient advocacy: This involves working with the patient, gaining a good understanding of their financial situation and assisting them through the process. Offer patients various options for resolving their balances via payment plans, finance arrangements, financial assistance, or hospital charity. These services can be delivered through onsite patient advocates at the time of service or using omnichannel communication prior to service.
– Resolution access: 30% of patients prefer to resolve their balances after the hours of 8 pm and before 11 pm or on the weekend. Deploy self-service channels, empowering patients to engage on their own terms and resolve their accounts when it is most convenient for them to do so.
Achieving these objectives is easier than you think. Rapid advancements are democratizing access to next-gen technologies such as Robotic Process Automation (RPA), machine learning and advanced analytics, helping create painless and affordable solutions that deliver the desired outcomes. 
The need for a holistic approach
Arriving at a sustainable solution that delivers long-term impact is possible only if diverse stakeholders – not just providers – take a concerted approach to solving the issue. 
– Patients: It's important that patients get involved in the financial process. Taking ownership of understanding their financial responsibility and the options available to them is a crucial piece to solving the puzzle. 
– Insurance and government payers: The Centers for Medicare and Medicaid Services (CMS) required hospitals to make pricing more transparent beginning in 2021. Creating additional collaboration channels between insurance and government entities is key to driving further improvements to the patient financial process. 
– Employers: Educating employees on employer-sponsored healthcare plans, on what to expect when encountering a clinical health episode, is equally important. For instance, an employer may offer convenient telehealth options, but without relevant education, employees may not be able to take full advantage of it.
– Communities: As hospitals shift to a consumer-driven model, creating open learning forums for communities to share best practices can help accelerate change.
Best practices for driving success
Today, patients face a double whammy. The stress and anxiety of not knowing how they will pay for their financial responsibility occur concurrently with their clinical encounter. To address this challenge, set up a Pre-Access Center that gives all patients, regardless of their insurance status, equal access to payment options. Leverage omnichannel engagement – texts, email, QR codes and online portals – to begin engaging with your patients early in their financial journey. This not only enables patients to go straight to their clinical appointment, but it also gives them financial peace of mind and allows them to focus on getting the care they need. 
Partnering with a proven provider that combines technology with the human touch across pre-access services – Insurance Discovery and Verification, Financial Assistance Screening and Enrollment – can ease the burden on the hospital while strengthening the bottom line. More importantly, it allows hospitals to do what they do best – treating every patient with dignity, compassion, and respect and delivering exceptional clinical care.
---
About Randall Shafer
Randall Shafer is Executive Vice President and Head of Hospital Business at Firstsource, a leading provider of Business Process Management (BPM) services. He is responsible for operationalizing digitally enabled patient engagement and Revenue Cycle Management (RCM) services for the Provider business. With over two decades of industry experience, Randy believes that robust partnerships with clients lie at the heart of a business. He focuses on collaborating with clients to solve their business challenges and leans into his strong people and leadership skills to deepen relationships and deliver the outcomes that matter. 
---