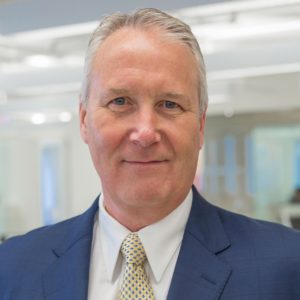 With conversations about NFTs and blockchain prominent in the news today, the future of such technology is a hot topic. The integration of blockchain technology into a variety of industries has proved to be beneficial in productivity, efficiency, and security. Because of this success, it is imperative that the healthcare industry continue to effectively adopt and utilize blockchain technology to improve data security, expand collaborative opportunities, verify the authenticity and safety of essential resources, and ultimately enhance patients' experiences.
By implementing blockchain, the healthcare industry can benefit in operations and patient relationships, and improving the efficiency, accuracy, and security of the industry will naturally contribute to stronger patient-provider relationships, as well.
Improving Security for Medical Records and Patient Information
One of the most common reasons for integrating blockchain technology across industries relates to the security and privacy of sensitive information. In healthcare, securing patient data while ensuring essential parties have access is critical, and the implementation of blockchain technology easily facilitates both.
With blockchain, healthcare professionals can uphold doctor-patient confidentiality through a network that is efficient and secure, restricting access to specified medical staff and allowing those with access to do so with ease. Patient data and medical records stored on the blockchain can be easily shared with relevant parties who are granted the appropriate keys. An exciting benefit of blockchain for patients is that they have control over their records, allowing them to choose who can access their personal information.
Through smart contracts and in-line requirements, blockchain can facilitate efficient data sharing depending on patients' conditions, symptoms, test results, and more. This partially automated process aids in improving the efficiency of treatment as well as the privacy of personal health information by restricting access until certain conditions are met.
The use of outdated networks and databases actively contributes to reduced security and efficiency, so adopting blockchain can improve the industry in these areas and promote better patient experiences, allowing patients to better connect with and trust their providers.
Expanding Collaboration and Crowdsourcing Practices
Centralized hospital networks are still common, and their primary downfall relates to their inefficient and independent nature. With the widespread integration of blockchain, healthcare facilities can easily share information with other facilities, institutions, and professionals regardless of geographical location or network. The ease of data transference will naturally contribute to a better understanding of the public and medicine by promoting the exchange of ideas and insights for the sake of achieving common goals and improving the industry as a whole.
Even within individual facilities, failure to utilize blockchain can lead to miscommunication and inefficiency. Storing data in private databases is an outdated practice, and implementing blockchain across the healthcare industry can improve communication, thereby reducing patient frustration and improving patient care.
Without blockchain, medical facilities and experts are inherently limited. As we have witnessed during the pandemic, sharing information, research, and resources can result in accelerated results as well as broader improvements in healthcare. Sharing information through blockchain has also contributed to the development of communities dedicated to collaboration and innovation, which are both essential for advancement in the industry.
Monitoring the Safety and Validity of Medications, Blood, and More
One of the medical supply chain's biggest concerns pertains to the legitimacy, safety, and viability of medicine that is purchased and distributed. The process of identifying medicine origins and security is made simple and manageable through blockchain.
The decentralization of the technology ensures that transparency is a top priority, promoting higher standards of medicine safety and security throughout the shipping process. With blockchain, tracking medicine from the manufacturer to the consumer is made easy, allowing for the documentation of handlers' names, locations of transportation, and more. The use of blockchain in the medical supply chain can also help collect data about waste management and labor costs, allowing for further optimization to benefit patients and providers alike.
Several companies are already making use of blockchain to aid in initiatives to verify medicines throughout the supply chain. One company, Blockpharma, uses blockchain technology to scan the supply chain, identify a medicine's points of shipment, and inform patients whether their medicine is legitimate or if they have acquired falsified medicines. The company's app uses a blockchain-based SCM system to help patients have peace of mind and know what they are taking. Healthcare professionals who encourage the use of apps like this can demonstrate that they have their patients' best interests in mind.
A fascinating application of blockchain technology involves the tokenization of blood. Non-fungible tokens have become prominent in the media and online, but while they typically refer to digital art and gaming, applying them to blood donations and transfusions is a practical and beneficial way to enhance inventory monitoring, reduce shortages, and improve access. Tokenized blood, using scannable barcodes to track location and other relevant information, could be used to accommodate the demand for blood donations and ensure hospitals have a sufficient supply of blood by monitoring their inventory in real-time.
By integrating blockchain into the medical supply chain, healthcare executives can ensure patients receive legitimate medicine, and when healthcare providers can confidently assure patients that what they are prescribed is trustworthy, patients will be more inclined to trust and value their providers' advice and insight.
Improving patient-provider relationships is a natural result of enhanced care, so prioritizing blockchain technology is a logical pursuit for the industry to provide better patient care and promote better patient experiences. The widespread integration of blockchain technology in healthcare allows for enhanced data security through a decentralized network while also permitting easy access to relevant providers, enabling the efficient exchange of vital information and reducing unnecessary redundancy in consultations and testing.
By adopting blockchain across the healthcare industry, the security of private health data and medical records, as well as the safety of distributed medicines, will be immensely improved. At large, the healthcare industry stands to benefit from the continued integration of blockchain for the sake of accelerated discoveries, greater efficiency, enhanced safety, and improved patient relationships as a result.
---
About Matthew Doyle
Matthew Doyle is the Chief Operating Officer and Head of Investor Relations at Chicago Pacific Founders, an investment advisor that manages private funds, focusing exclusively on healthcare services. With well over three decades of experience in money management, financial services, and corporate development, Matthew Doyle knows firsthand the value of maintaining a weather eye on ever-changing market conditions and taking advantage of new opportunities when they arise. For more excellent insights, you can follow him on Twitter.