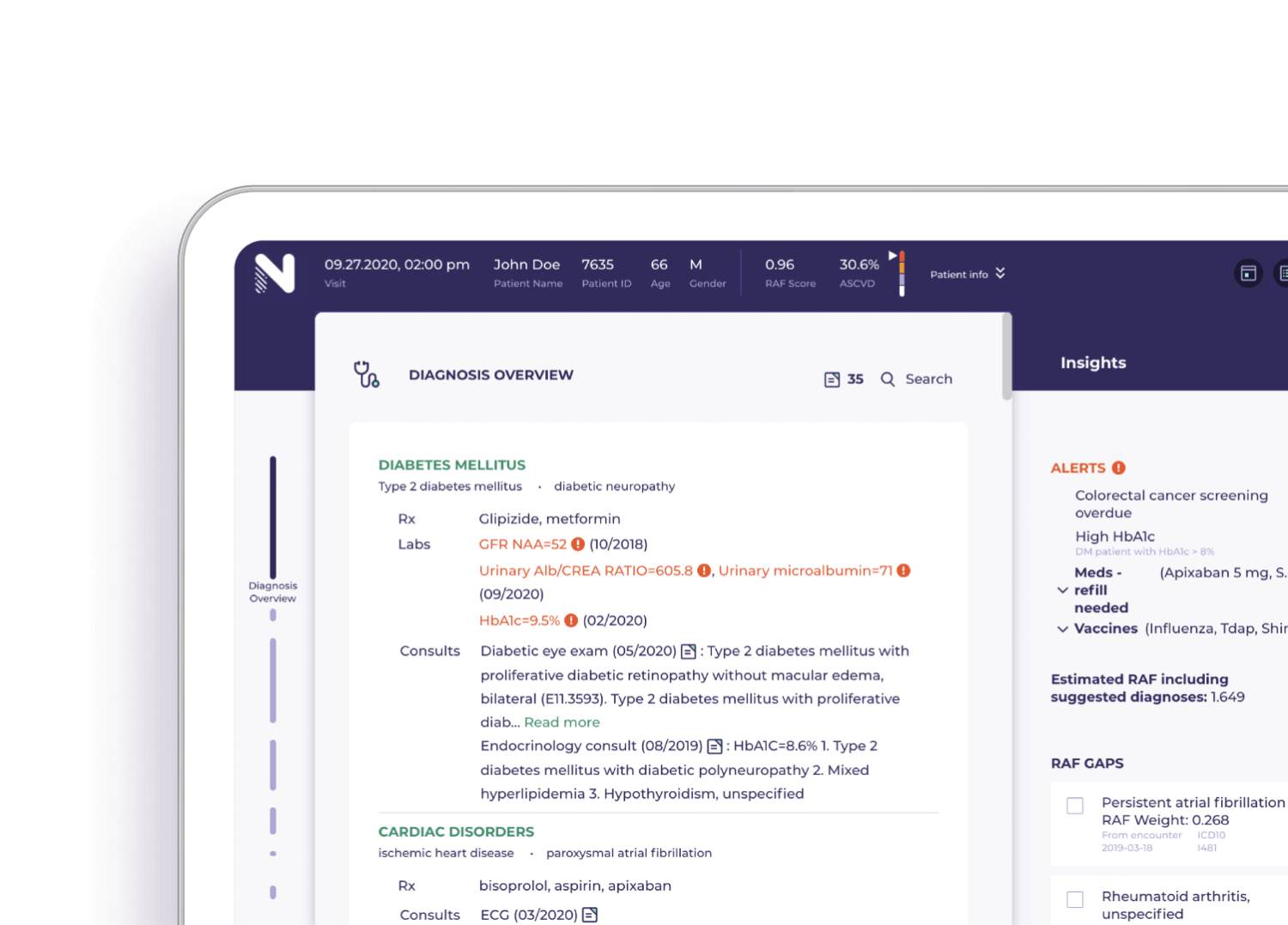 What You Should Know:
– Navina, a Tel Aviv-based developer of AI-powered clinical platform for primary care raises $15M in Series A funding led by Vertex Ventures Israel, Schusterman Family Investments (SFI) and existing investor Grove Ventures also joined the round. The latest round brings the company's total funding to date to $22M, raised within 12 months after commercial launch.
– Navina uses medically informed AI to replace disorganized patient data with an intuitive Patient Portrait – a logical grid that makes it possible for every primary care physician to assess even the most complex cases in minutes.
– The additional funding will allow Navina to accelerate investment in its AI technology, and expand within physician groups and the enterprise healthcare market.
Navina turns chaotic data into actionable patient portraits instantly improving diagnoses and care
Until now primary care physicians – the gatekeepers of community health – have had limited tools to effectively absorb point of care data for a quick understanding of their patients. Navina fills the void by turning that data into an intuitive and actionable Patient Portrait – a concise, personalized, clinical summary of every patient. Navina's rapid adoption by thousands of physicians confirms the burning need for innovative AI to organize the vast amounts of data they face. The platform has already demonstrated measurable and dramatic clinical and economic impact for multi-specialty and primary care physician groups nationwide.
Navina is an essential solution for today's new era of accountability, as practice revenue is now tied to measurable patient outcomes. We optimize value-based results by providing physicians with a unique contextual summary of their patient's data, supported by AI-based insights at the point of care. Using NLP, Navina suggests possible missing diagnoses that may be buried in scanned documents, linking recommendations to relevant patient data, thus ensuring appropriate representation of patient risk.
Increasing Risk Adjustment Factor Scores
Beyond its essential health-care impact, Navina has quickly proven that it can substantially increase practice revenue, particularly in the value-based world where accountability and better clinical outcomes mean better economics. Since adopting the platform, groups are seeing significant increases in HCC-RAF (Risk Adjustment Factor) scores, which translates into millions of dollars in revenue.
"We are excited to lead Navina's new round of financing," says Emanuel Timor, General Partner at Vertex Ventures. "The company is solving a major problem for primary care physicians, who occupy a critical role at medicine's front lines. It provides instant access to the data they need for proactive and empathetic care in the community. Physician adoption and high levels of usage demonstrate that Navina is filling this essential role. The company is led by an exceptionally talented and devoted team that blends deep technical and medical expertise. We believe that it combines the rapid scalability of a SaaS company with a transformative impact of a true healthcare disruptor."