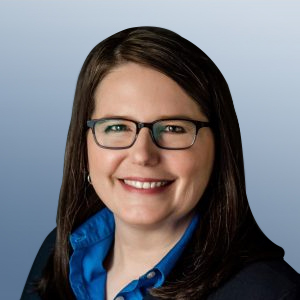 Over the past year, COVID-19 brought new stresses to hospital scheduling, given limited resources, physician availability, staffing challenges and physical materials. Beyond the obvious struggles with ICU capacity, COVID-19 also put a heavy strain on every step of the chemotherapy patient journey – from navigating new scheduling protocols to pre-screening to delays in diagnosis to reconfigured, socially distanced waiting rooms and treatment chairs. As we continue to navigate the pandemic, many healthcare optimization practices developed over the past year will be even more relevant, including the use of technology to better optimize scheduling in infusion centers. These are a few ways technology has helped shape the rebound of infusion centers, and how it will help shape the future.  
Caring for additional patients 
Creating a viable infusion center schedule means making multiple factors work together, including waiting room times, chair scheduling, drug readiness and staff availability. Pre-COVID, infusion centers were often nonplussed when a patient showed up early, late, or not at all. However, with the increased precautions taken with the onset of COVID-19, infusion centers have been forced to guard capacity with increased fierceness. For many, this included the incorporation of tools to optimize appointment times and reveal scheduling gaps. In the long run, when schedules are better optimized this way, staff can treat additional patients and fill those gaps. 
Better use of limited resources 
With consistent pressure to do more with less and large cost/time barriers to increasing physical capacity, infusion centers are forced to examine how to best utilize their resources. The supply of resources in infusion centers was already constrained, difficult to predict and heavily interdependent on other functions in the cancer center. These were exacerbated by COVID, which caused staffing shortages and facility relocations or closures. Beyond that, there are always only a finite number of chairs, which in turn have a fixed number of operational hours in the day. There are only so many infusion pumps ready for deployment and a certain number of pharmacy hoods to formulate the medications needed by each patient. Increasingly, there are also only so many nurses available to treat infusion patients.
By utilizing AI and predictive technology to level load appointments, there's less uncertainty and a greater ability to account for staff and resource usage ahead of time. Harnessing the power of advanced data science and machine learning can allow these centers to schedule patient volume more strategically, unlocking capacity that would have otherwise gone unused. The more efficient use of existing resources ultimately results in infusion centers being able to handle more appointments and provide better access to new and existing patients. 
Giving Patients Peace of Mind 
It is always daunting to be an oncology patient, but especially so during the pandemic when those with compromised immune systems had to maintain special caution. These patients want their infusion treatments to be as calm and stress-free as possible, with a predictable experience and reliable resources. Each patient also has a unique treatment protocol that requires a built-to-order formula of medications and a specific time duration for their infusion. Scheduling must include an appointment for the patient to see their oncologist in the clinic prior to each infusion, in order to ensure that they are healthy enough to undergo infusion. On top of all this, the timing of patient arrivals is hard to predict – for no fault of their own, the clinic visit may be running late, or lab tests may take longer to process than anticipated. By having insight into what resources are needed for each appointment and what schedule needs to be followed, infusion patients will be more comfortable coming in for appointments, even with the uncertainty and restricted availability COVID-19 caused. 
Looking Ahead  
Being strategic with their technology investments gives infusion centers the ability to achieve a higher utilization rate for their existing resources. As COVID-19 limited center capacity, optimizing scheduling through technology is an effective way to increase revenue without increasing costs. Even in "peacetime," optimizing infusion scheduling has made a huge difference, enabling infusion centers to complete 10-15% more treatments within the existing hours of operation and staffing levels. 
Although the quality of cancer treatment is the biggest driver of patient satisfaction, the single biggest source of patient dissatisfaction is excessive wait time. While COVID threw a wrench into every process and norm of the healthcare industry, it also catalyzed technology usage that will continue improving operations within the system. By utilizing technology and AI within infusion centers, staff will have the ability to see more patients, while simultaneously keeping them satisfied and well equipped for success.
---
About Ashley Joseph
Ashley Joseph comes to LeanTaaS with over 20 years of service operations experience. She was integral to the early creation and building of the service operation practice at McKinsey & Company, where she served clients in the financial services, insurance, retail, energy and healthcare industries. For over a decade, she owned and operated a chain of service-based franchises. Ashley has a bachelor's degree from Georgia Tech and an MBA from Harvard Business School.
---