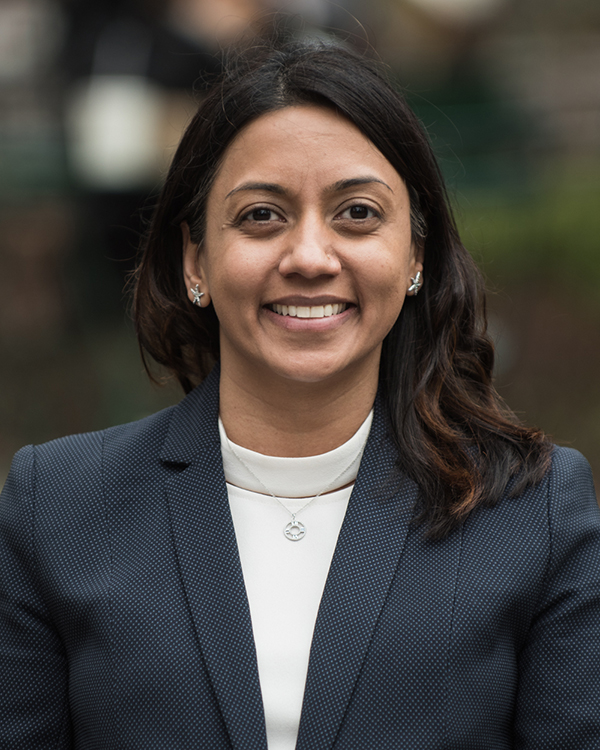 As healthcare leaders reflect on lessons learned during the pandemic, the need for more tech-driven and proactive care models is taking center stage.  It has become clear that organizations that invested in robust technology infrastructure early on were better positioned to not just survive a global pandemic – but thrive–growing their reach and supporting their patients.
The Importance of Holistic Care Strategies for LTSS Populations
The pandemic disproportionately impacted vulnerable communities, including the elderly and disabled, highlighting the importance of quality care in the home. Vulnerable populations are highly susceptible to COVID-19. Many manage multiple chronic conditions and face physical challenges that prevent them from performing activities of daily living such as getting around, cooking, or even taking medication. Without a full picture of these individuals' health, many organizations found themselves in a reactive mode, which is an expensive and delayed approach to care.
UPMC Health Plan's Community HealthChoices (UPMC CHC) program took a more proactive approach to manage care delivery during the pandemic through a data-driven holistic care strategy. UPMC Health Plan is one of just three managed care organizations providing services under Pennsylvania's Community HealthChoices program, the state's mandatory managed care program for dual-eligible individuals and those with physical disabilities that require long-term services and supports (LTSS).
In a holistic care strategy, MCOs consider all key factors that influence an individual's health and measure care quality on the basis of outcomes. By implementing a data-driven, whole-person care strategy, UPMC CHC is able to identify prospective health challenges, engage in preventive practices, and arrange for timely interventions and education using telehealth. The ultimate results include improved health outcomes and quality of life for thousands of Pennsylvanians.
As healthcare executives looking to advance their holistic care strategies in the wake of the pandemic, identifying ways to effectively deliver proactive healthcare and improve outcomes will be a top priority. Below are just a few of the key components of UPMC's holistic care strategy and corresponding recommendations for healthcare leaders that will support meaningful results for their organizations.
Selecting the Right Technology
To implement a true data-driven holistic care program, it is essential to have a 360-degree view of each individual, particularly as social determinants of health – where people live, work, play and pray – can drive up to 80% of health outcomes. UPMC CHC chose to invest in a cutting-edge care management platform that would provide its staff with a more comprehensive picture of each member's health and to update its operational model to optimally take advantage of the platform's data aggregation, workflow automation, and insight generation capabilities.
Recommendation 1: Invest in a technology solution that creates new efficiencies for staff. 
As healthcare executives consider the right technology partner, it is crucial to look for a solution that can meet the demands of a person-centered approach and address the data aggregation needs across both clinical and community resources. This ultimately improves workflows for health plan staff, which saves them time and allows them to focus on creating more personalized interactions with the individuals in their care. By automatically identifying and providing the next best action at the right time, the right solution will optimize staff productivity and efficacy, empowering them to support larger caseloads with better outcomes.
Elevating the Role of Service Coordinators
An effective data-driven holistic care strategy must be both high-tech and high-touch. This means elevating the role of service coordinators and care managers. For UPMC CHC, care managers are called service coordinators and serve as a primary contact hub for members, triaging needs from providers and community resources. They are not only helping coordinate in-home care but also locating services that help improve quality of life and support greater independence for program participants who wish to remain as independent as possible at home. Service coordinators serve as people's personal liaisons between the doctor's office, community services and the home, to verify individuals have the right healthcare resources at the right time to meet their health goals and needs.
Recommendation 2: Increased engagement should be a key success metric for care teams.
A holistic care strategy only works when member engagement is high. The UPMC team drove engagement by focusing on proactively calling members, frequently sending preventative health materials, and personalizing outreach. This fostered relationships of trust with the service team, making them the "go-to" healthcare navigation resource for many members.
Engaging Community Resources
To truly provide holistic care, health plans must effectively engage community resources, including transportation providers, behavioral health services, and community food banks, among others. The healthcare system is already challenging to navigate, and participants and their families do not need the additional stress of trying to find local resources to maintain good health. A tech-enabled data-driven care strategy empowered CHC managers to connect populations to community services directly from their platform.
Recommendation 3: Educate members about available community benefits. 
UPMC CHC created a resource guide for its staff and service teams to leverage when connecting LTSS participants to community-based services they may benefit from but that are not directly covered by health plan benefits – including local food bank resources, housing supports, social isolation programs, home repair and maintenance programs and other valuable resources.
A Look Ahead
Even as we begin to think about delivering care "post-COVID-19," the importance of providing quality care in the home will not change. According to AARP, 76% of adults age 50 and older prefer to age in their homes and communities. A data-driven holistic care strategy is an essential model for healthcare leaders to help improve health outcomes and quality of life for LTSS populations while driving meaningful results for the business. By implementing this model, organizations like UPMC can be best prepared to successfully adapt to unexpected challenges ahead.