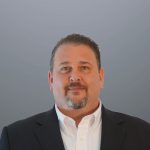 Amid the difficulties of the last year, a bright spot has emerged that may provide a strong indication of renewed movement toward the transformation of the healthcare industry that we know today. Value-based care, a model that rewards better patient health outcomes, has experienced a surge in interest amid heightened consumer awareness and among payers seeking to lower costs and stabilize reimbursement. This interest, along with the recent mandate from the Centers for Medicare and Medicaid Services (CMS) to drive interoperability, combined with a spate of current and upcoming rules, will soon create an important intersection – a crossroads, if you will.
The renewed momentum toward value-based care, combined with the mandated implementation of the CMS Interoperability and Patient Access Rule, could create a new proving ground to finally break through decades of information-sharing obstacles that have impeded the transition from fee-for-service to fee-for-value models. When I think about the most critical role technology can play in healthcare, I consider its potential to exchange and effectively use electronic health information in a timely and meaningful manner.
I have long believed that Electronic Data Interchange (EDI) standards will drive interoperability, as it has historically, across most industry verticals like finance, transportation and manufacturing. For healthcare, industry organizations leading the standardization and adoption of healthcare interoperability include WEDI (the Workgroup for Electronic Data Interchange), and CAQH (the Council for Affordable Quality Healthcare). More recently, consortiums like the Da Vinci Project and the CARIN Alliance have formed to accelerate this forward movement. Successfully navigating this junction of mandated interoperability and alternative payment arrangements will influence the future use and outcomes of value-based care models. The important question remains: how should we best approach the pivotal task of integrating two critical healthcare transformations?
Building a Foundation for Value-Based Care
Successful value-based care model implementation is only possible through technology that supports interoperability. The ability to effectively exchange and use electronic health information, including quality measures, in a timely and meaningful manner is the key to enabling and evolving value-based arrangements. Without it, organizations will experience significant and potentially costly friction in their operations, and with their partners.
Several new interoperability rules have been recently added to improve information gathering and sharing. For example, as more members begin transitioning to value-based care models, providers will require more timely data with regard to patient attribution. Previously, providers might not have known which of their members were in a quality-driven arrangement. Under new interoperability rules, health plans will be required to make an updated patient roster available to providers. The aim of such an initiative is to smooth workflows, reduce unnecessary churn, and prevent data stagnation. With access to this timelier information, provider encounter or claim information can move more accurately through health plan systems, and provide up-to-date information with regard to value-based contract performance. Enabling functionality like this sounds resource-consuming, right? Luckily, you may have more support options than you think.
To make this new interoperability and visibility a practical and short-term reality, CAQH has designed, developed, and approved new X12 EDI operating and infrastructure rules that will add this important information to daily transactions that pass between payers and providers. Both WEDI and CAQH work diligently and without fanfare in the background, and payers and providers may or may not know they already rely on the output of these organizations every day. From X12 270/271 eligibility request and response transactions and X12 837/835 claim requests and payment transactions to X12 834 enrollment transactions and the X12 278 prior authorization requests for services, payers and providers depend on EDI more than they may realize. These new X12 EDI operating and infrastructure rules will provide the necessary information needed at the point of care to ensure value-based care attribution is recognized and addressed efficiently.
Advocating for Value-Based Care Model Adoption – Important Groups to Know
While value-based care is gaining steam among payers and providers, there is still widespread hesitancy to transition from traditional fee-for-service models. CAQH, WEDI, the Da Vinci Project, and the CARIN Alliance are working to make the transition easier, and have been instrumental in driving interoperability standards that support the adoption of value-based care models. CAQH serves as the national operating rule author to improve the efficiency, accuracy and effectiveness of electronic healthcare transactions. CAQH CORE (Committee on Operating Rules for Information Exchange) conducted years of research and identified key opportunity areas in the industry that could smooth the implementation of value-based care payments, making communication between payers and providers more effective and sustainable.
Similarly, WEDI was named in the Health Insurance Portability and Accountability Act of 1996 (HIPAA) legislation as an advisor to the HHS Secretary. WEDI has close working relationships with both CMS and CAQH. WEDI has a specific workgroup focused on payment models; their primary goal is to improve the efficiency of health data exchanges through education and advocacy.
Da Vinci and CARIN are two organizations helping define industry best practices in implementing consumer-directed exchange. Through multiple workgroups organized to support both the interoperability challenges of data standardization and easy information access, Da Vinci and CARIN are helping both payers and providers adhere to the implementation of the CMS Interoperability and Patient Access Rule, thus creating efficient care delivery solutions and effective care management models.
As healthcare moves from fee-for-service to value-based payments, clinical and administrative operations need to work in sync. The work of these four organizations in advocating for standardization has been and will continue to be, instrumental in propelling both value-based care and interoperability into reality.
Facilitating Value-Based Care Models via Interoperability to Support the Vulnerable
How does this work in practice? Over the past year, we've already seen early adoption of value-based care models and interoperability at work among Long-Term Services and Supports (LTSS) populations with great success. In fact, organizations that embraced value-based care and interoperability prior to the onset of the pandemic were arguably better equipped to meet many of the challenges of the past year than those that hadn't.
One extremely forward-thinking provider organization designed an innovative program several years ago to transition reimbursement away from fee-for-service and towards value-based care.
The program rewarded LTSS facilities and nursing facilities for high-quality and efficient treatment of enhanced respiratory medical conditions. It put in place both a quality framework based on efficient data exchange and a tiered value-based care payment strategy to reward its best providers on performance and quality. Higher-scoring/tiered facilities were naturally better equipped to respond to the increased pressure, as well as scrutiny, on nursing homes amid the COVID-19 outbreak that, tragically, affected those facilities, significantly. With LTSS facilities and nursing facilities continuously reporting on these various data points – which included the number of advanced facility technology deployed, certified staffing and training levels, respiratory ventilator weaning rates, availability of services for high acuity ventilator-dependent individuals and hospitalization rates, the State had near real-time information on performance and how each facility was being impacted by the pandemic.
Additionally, the State was well-informed as to which facilities could handle high acuity ventilator-dependent members with a primary goal of ventilator liberation. While they did send out best-practice recommendations for COVID-19 to all nursing facilities early on, this organization didn't need to add or change any of their quality measures, procedures, or reporting. This allowed them to perform more efficient assignments and other important facility monitoring that they may not have been able to do had they not previously implemented a value-based care quality framework.
The success of early value-based care adopters and the effective implementation of interoperability solutions should be taken as further proof that transitioning to effective fee-for-value models now will benefit care organizations, as well as the health of our nation, in the long run. The acceleration of the value-based care transition isn't slowing; the good news is, it's not too late to get started. We can expect to see more mandates around information sharing and interoperability in the coming months and years, as well as more market-driven innovation.
The transition to value-based care, along with the drive for interoperability via new mandates and rules puts healthcare organizations at a crossroads – the direction to be taken can determine long-term viability. To succeed, organizations should embrace this new momentum away from fee-for-service, leverage the ongoing mandated implementation of the CMS Interoperability and Patient Access Rule, and make definitive decisions at this pivotal intersection to shatter the remaining barriers to the adoption of value-based care.
---
About Michael Pattwell
Michael Pattwell is the Principal Consultant of Value-Based Care at Edifecs, a global health IT company. Pattwell participates on the CAQH VBP Advisory Board; CAQH VBP Provider Attribution subgroup, WEDI Payment Models workgroup and works directly with health plans to operationalize software solutions that improve their value-based care and payment operations. Prior to Edifecs, Pattwell spent decades designing, developing and deploying numerous payer and provider collaboration solutions for several of the nation's leading healthcare organizations.
---