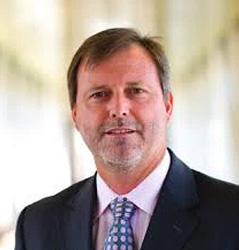 Chronic understaffing and nurse burnout are two of the greatest and long-standing challenges within the healthcare industry. As a result of the pandemic, these challenges were acknowledged more than ever before. Pre-pandemic research highlighted the fact that the nurse vacancy rate in the United States was 9% at the start of 2020, while the average turnover of bedside nurses was 17%. These trends have only accelerated during COVID-19 and during this period of transitioning into a new normal. Although hospitals are seeing a decrease in COVID-19 cases, they are seeing an increase in patients who have delayed care because of it. There is a very wide range of care needs with this new surge in patients, presenting a whole new set of challenges to already short-staffed hospitals. The extreme patient surges over the past year and a half have required nursing leaders and staffing coordinators to pivot their focus to meet increased patient demand and acuity levels. This allowed them to identify new staffing strategies to accommodate higher demand for patient care by more efficiently utilizing all available clinical resources.
Many of the temporary staffing strategies used to navigate the pandemic can be repurposed and operationalized to help health systems develop a more proactive and sustainable approach to address understaffing. These strategies can be supercharged when combined with smart technology solutions. Predictive analytics systems provide staffing coordinators and nursing leaders with the time and insight to reliably predict their staffing needs days in advance so that strategic decisions can be made before challenges arise. A forward-looking data-driven approach enables health systems to streamline staffing processes, maximize results, improve staff satisfaction, and deliver improved patient outcomes.
After more than a year of learning and adapting, here are five ways that industry leaders can use staffing technology to overcome understaffing issues now and moving forward.
1.   Enhancing strategic decision-making by streamlining workflows.
With traditional staffing processes, staffing teams and leaders are tasked with trying to understand how to efficiently allocate those on the schedule and pinpoint the gaps in staffing for that day, while also trying to figure out the current demands for patient care. These reactive processes consume valuable time that nursing leaders could instead be spending with their patients and staff. Predictive analytics can help eliminate time-consuming processes while also enabling staffing coordinators to be more strategic and proactive, addressing staffing gaps before issues even arise and focusing on delivering optimal patient care. 
2.    Forecasting patient demand.
Coordinators and leaders are typically taking a reactive approach and allocating staff based on historical averages and retroactive insights. This technique often results in a chaotic last-minute scramble and adversely impacts patient care and staff satisfaction. By using predictive analytics, staffing teams can accurately predict a hospital's patient census days in advance, giving them the ability to meet patient demand when and where it arises with ease. 
3.   Creating alternate plans to reduce short staffing.
Health systems benefit from having flexible approaches to planning. Developing multiple staffing plans to address the various challenges enables health systems to effectively adapt to current and future situations when they are understaffed. 
AI-driven staffing solutions can enable users to more easily create multiple staffing plans that will aid nursing leaders to pivot to alternate staffing grids when dealing with patient surges. Nursing teams have the flexibility to adjust their support staff based on trigger points that have been established in these plans, making it easier to act quickly so that nurses are properly supported and not overextended. 
4.   Providing enterprise-wide visibility.
When unit leaders and staffing coordinators have a complete picture of staffing needs, they can make informed decisions that will benefit the entire health system. Using technology to provide greater visibility across the enterprise allows teams to collaborate and identify additional resources when they're most needed, all while fostering a culture of transparency. 
Leaders and coordinators will have more insight into which units are better staffed, overstaffed, or understaffed on any given day and can use this insight to adjust staffing plans as needed. When units are understaffed, many health systems have also used clinical and non-clinical resources to help lighten the load on acute care nurses. Having full visibility into the roster of all available resources, like support staff or nurses from other units, allows nursing leaders and staffing coordinators to incorporate extra support into their daily staffing plans. Staffing teams can reallocate the extra support and instantly notify them of where, when, and for how long they are being deployed.
5.   Optimizing existing staff.
Leaning on agency staff or premium labor for short periods of time can be effective mitigation strategies when units are understaffed. However, with predictive analytics, nursing leaders and staffing coordinators are able to optimize their existing staff before needing to turn to premium labor to fill the gaps.
Predictive staffing systems can provide insight for the upcoming week to show to what percent each shift is currently staffed based on the current schedule and the predicted census. With insights from predictive analytics, health systems can understand when it's necessary to offer higher levels of incentive pay to staff critical shifts. By using incentive pay and floating existing staff more strategically, staffing teams can more efficiently fill those critical gaps. 
While understaffing isn't a new phenomenon, the pandemic has pushed health systems to learn and adapt in novel ways to meet evolving care needs and fluctuating levels of patient demand. Without the adoption of technology and predictive analytics, staffing leaders would continue to function in constant crisis mode, which is not sustainable long-term. The ability to proactively make accurate, informed decisions before staffing shortages arise enables staffing teams to mitigate challenges ahead of time which in turn increases staff satisfaction and empowers them to provide better patient care.
---
About Bryan Dickerson
Bryan Dickerson is the Senior Director, Workforce for Hospital IQ, the leading provider of predictive hospital operations software. Bryan has worked for healthcare workforce management for over 30 years with extensive experience in time and attendance, scheduling, patient classification, payroll/HR and talent management. He is a thought leader and champion for the need to bring healthcare labor management to the modern world by focusing on making life better for those providing care to the consumers of care.
---