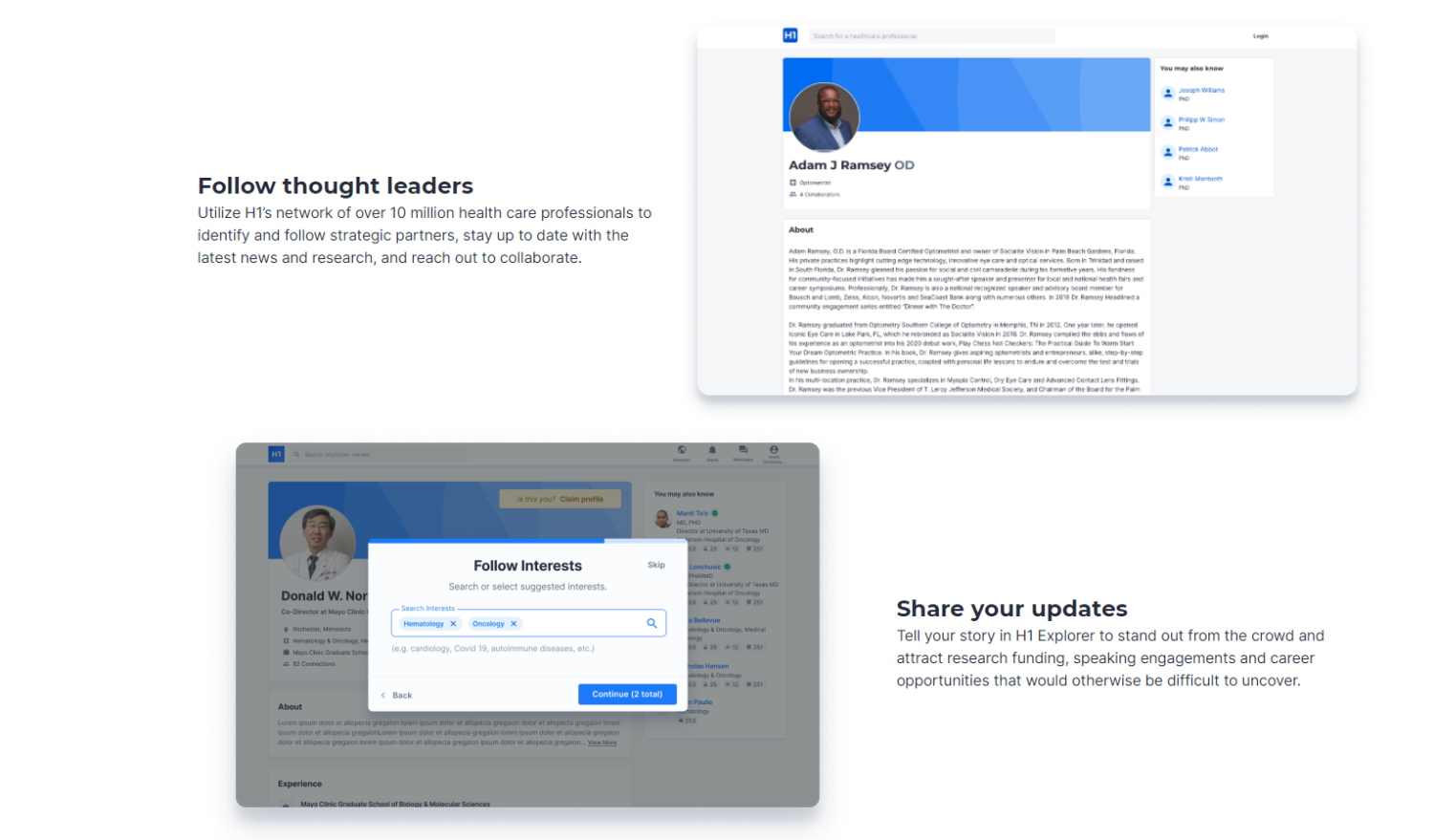 What You Should Know:
– H1, which provides the largest global healthcare platform that connects healthcare professionals, announced today that it has launched H1 Explorer, the first platform that has over 10 million healthcare professional (HCPs) profiles, and is allowing HCPs to claim and update their profiles.
– H1 Explorer is the comprehensive platform of HCPs ever assembled, and HCPs can now claim their H1 profile to use as their digital CV, connect with industry influencers, and access research, speaking, and clinical trial opportunities. By signing up and claiming a profile, healthcare professionals can unlock collaboration opportunities with peers and stakeholders throughout the medical, life science, and pharma communities, accelerating the advancement of science.
– Today, healthcare professionals are using only a fraction of the opportunities that they could to speed research and increase access to information cross-functionally. With H1 Explorer, they can uncover opportunities to do this simply by highlighting their own work accomplishments and telling their story – what they have done, what they are working on, and how they want to shape the future.