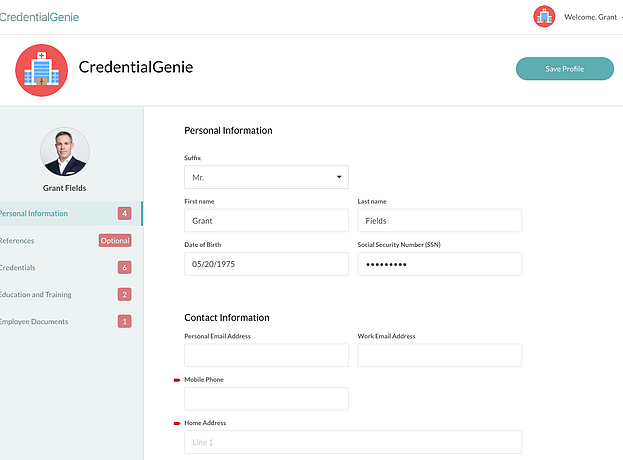 – QGenda, leading innovator in enterprise healthcare workforce management solutions, announced today the acquisition of CredentialGenie, an intelligent, cloud-based platform that simplifies the provider credentialing process.
– By adding CredentialGenie's capabilities to QGenda's healthcare workforce management platform, QGenda will be the only organization to bring together provider credentialing and provider scheduling in one centralized platform, enabling healthcare organizations to streamline processes, improve workflows, and reduce the duration of the onboarding process.
– Financial details of the acquisition were not disclosed.
Impact of Provider Credentialing & Scheduling
Provider credentialing and scheduling impact critical functions across the healthcare ecosystem. As the industry continues to address provider shortages and patient volume fluctuations, organizations increasingly need to onboard providers faster and schedule with ease. They also seek greater visibility into their total population of providers: which insurance policies they accept, which locations they are credentialed to practice, and where and when they are working. Healthcare organizations need this information to ensure the most appropriate provider is available to deliver care. Access to these variables allows organizations to provide a better experience, enhance patient access, and improve the bottom line.
The new credentialing platform – launched as QGenda Credentialing – delivers an innovative, simplified approach to provider credentialing, payor enrollment, and privileging. The platform enables teams to credential and onboard providers faster with tools including automated Primary Source Verifications, self-onboarding, payor enrollment, e-signable documents, privileging management, and advanced dashboards and analytics.
"Care needs and volumes have rapidly evolved and fluctuated recently. That has driven an increased need for greater visibility into provider information, smarter and faster processes to get them onboarded and scheduled, and more focus on the provider and their satisfaction. Merging provider scheduling, credentialing, and additional healthcare workforce management solutions is the only way to address these needs," said Greg Benoit, CEO of QGenda. "By bringing together QGenda and CredentialGenie, we are continuing to break down data silos and support the industry's need to improve processes that support our providers."