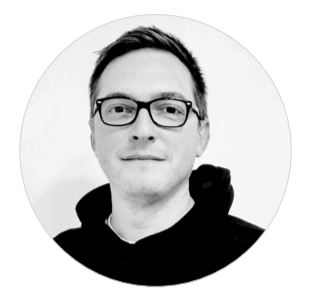 Millions of people around the world have lost their health as a result of the pandemic. Millions more have lost loved ones. Trillions of dollars have been spent fighting the virus and restoring life post-pandemic, while many families have lost income, savings, or both.
COVID-19 has no doubt been catastrophic, but let it also be the wake-up call we need to improve experiences for both patients and healthcare providers alike. In a new era increasingly shaped by remote care, digital tools, and disruptive products, services, and operating models, we must ensure that human beings are at the center of our healthcare innovation.
From functional to experiential
So far, healthcare organizations and facilities have had to work quickly to deliver care on a functional level. For instance, providers worldwide have adapted to managing hybrid digital/physical environments, forming the foundation for our current generation of remote and virtual care experiences. But tomorrow's healthcare systems cannot simply function to replicate yesterday's. To create more accessible, effective and just healthcare systems, we must build explicitly around a deep understanding of how real people will encounter them. Going forward, a convergent design approach to innovation would be useful for looking across historically siloed healthcare product, service and digital domains.
When it comes to sectors as complex as healthcare, real, lasting innovation must occur on a broad and systemic level. Medical device manufacturers, pharma, biotech companies, digital health services and insurers all have a role to play in shaping the future of healthcare—and each a responsibility to keep humans at the center.
Healthcare innovation must serve inclusion
Although new digital healthcare tools and telehealth platforms helped us navigate the darkest days of the pandemic, they may not help us address the longstanding problems of access and inclusivity in healthcare. Such products have increased access for many tech-literate patients—who are overwhelmingly young and healthy—but are rarely designed with the needs of elderly people, disabled people or people without ready access to smartphones and robust internet connectivity in mind. Any solution that excludes those most in need of healthcare is not a solution. Digital tools must expand access for all.
Additionally, we must work to implement tools and practices that help reduce disparities in access, costs, and outcomes. By this point, it is well understood that such disparities, which often fall along the lines of race, gender, and socioeconomic status, are socially determined. According to the CDC, these inequities directly put ethnic and racial minority communities at higher risk of COVID-related health issues. If we act on this understanding, we can develop new tools and training that actively work to undo the unconscious biases and social conditioning that can lead to poorer healthcare for marginalized groups. Yona, a startup dedicated to reimagining the pelvic exam, is an example of one such initiative. From redesigning the speculum and the exam room around the humans who use them, to leveraging digital technology to create a more informative and inclusive patient experience, Yona is demonstrating that innovation and inclusion are natural partners.
Digital healthcare requires a human touch
The realities of COVID-19 forced the entire healthcare ecosystem to shift toward remote and virtual care, accelerating a trend that was already underway. There's no going back now, but as we push forward into new realms of virtual care, many patients and providers are already feeling that important things are getting lost in the transition. In addition to the accessibility issues outlined above, digital care appointments often leave patients feeling unseen or unheard by their doctors. Physical presence and direct, immediate access to social and nonverbal cues are critical to building trust and understanding between patients and physicians. As we build the next generation of telehealth tools, we must look for opportunities to facilitate intimacy, communication, and trust between patients and digital care providers.
Another major barrier to the efficacy of digital healthcare tools has nothing to do with patients at all. By focusing narrowly on creating coherent, convenient patient experiences, many telehealth platforms have overlooked physicians' needs and expectations. The result is products and services that are straightforward for patients but complicated and confusing on the provider side. This is a critical misstep. If telehealth and remote care tools are to fulfill the promise of greater efficiency, accessibility, and convenience for all, they must have buy-in from doctors.
Near the beginning of the pandemic, this lack of physician-specific support for setting up a remote practice became abundantly clear, becoming a burden on the system. Informed by this insight, a grassroots team worked with healthcare professionals to launch the Telehealth Toolbox, a free, multi-lingual resource that supports physicians in the transition to remote healthcare. The next generation of digital care platforms should be built with physicians' needs in mind, integrating functionality with support in order to provide doctors with the same comfort and convenience too often limited to patients.
Leveraging technology for systemic change
With the rapid expansion of telehealth and other digital healthcare technologies, the future of healthcare is coming into clearer focus. Already, digital therapeutics (DTx) have proven their value in helping patients manage a range of chronic and acute conditions without seriously disrupting the rhythms of their daily lives. As DTx and other telehealth technologies scale up, they can be combined and integrated with powerful artificial intelligence (AI) systems that can assist both patients and doctors in detecting anomalies, determining dosages, and reducing administrative burdens. By embracing these technological enablers, healthcare providers can provide more personalized, targeted care while also spending more time with patients.
But this is only the tip of the technological iceberg. The traditionally conservative healthcare market has been engulfed by digital transformation, creating unprecedented opportunities for systemic change. For example, the emerging Internet of Medical Things (IoMT) is driving rapid innovations in medical technology by streamlining communication and increasing precision across various segments of the health services infrastructure. But in order to achieve truly radical, scalable transformation, we must not only invent new systems but innovate within existing ones.
The COVID pandemic is the greatest challenge our healthcare systems have faced in generations, but it has also created a tremendous opportunity to reimagine what healthcare systems can and should do. The organizations that emerge from the pandemic stronger will be those that seize this opportunity by making the entire healthcare journey—both for patients and providers—more humane and personal, by engaging consumers to foster healthy behavioral change and by leveraging data-driven insights and technologies to improve efficacy and efficiency.
---
About Octavio Egea
Octavio Egea is an Executive Strategy Director at frog Madrid. For 20+ years, Octavio has been helping organizations thrive in complex industry contexts, deploy new growth platforms and embrace innovation to drive superior alpha. As Executive Director of frog's EMEA Strategy practice, Octavio leads a team of passionate strategists in assisting startups and global corporations in identifying emerging opportunities, developing growth strategies, building new businesses, and creating innovative and meaningful experiences that resonate with customers and employees.