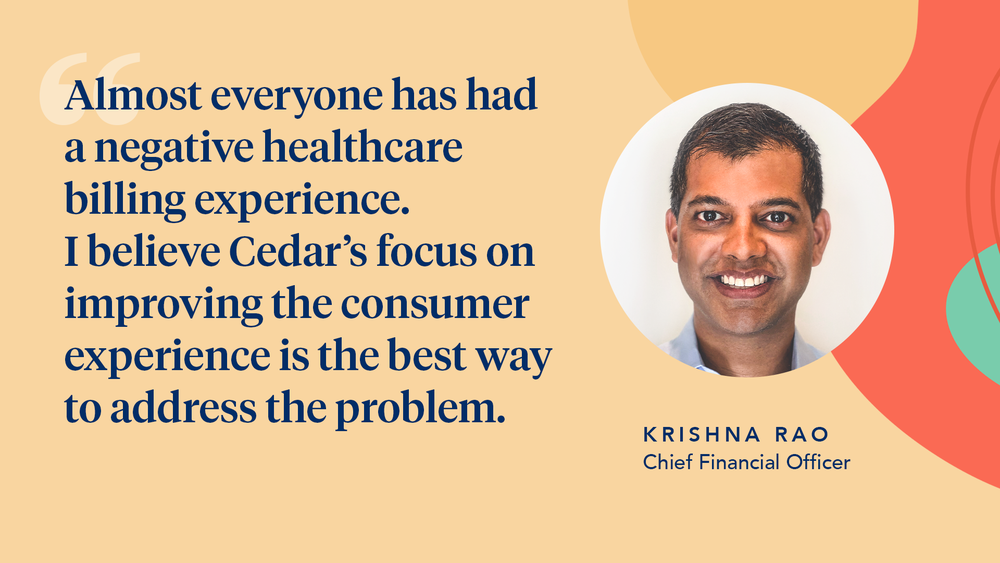 What You Should Know:
– Cedar, a New York City-based innovative healthcare financial technology platform, announced it has named Krishna Rao as Cedar's first Chief Financial Officer (CFO).
– Rao brings over 15 years of experience growing businesses, most recently serving as Global Head of Corporate and Business Development for Airbnb. In this role, he led and supported financings totaling over $10 billion in equity and debt capital, including the company's initial public offering last year, and led Airbnb's acquisition and partnership activity globally. Prior to Airbnb, Rao worked as an investor in Blackstone's Private Equity Group and at Bain & Company as a management and strategy consultant.
– In this role, Rao will oversee Cedar's comprehensive finance and legal function, helping to drive strategic growth and decision-making for the company.
"The problem Cedar is solving is so tangible. When you tell people about Cedar's mission, everyone has a personal experience to share. [Right now] I actually have a 6-page explanation of benefits from my insurance company sitting in front of me that I am trying to make sense of—a perfect example of what Cedar is addressing. Almost everyone has had a healthcare billing issue either for themselves or in their family so it is extremely relevant, especially given how expensive medical care is in this country. I believe Cedar's relentless focus on improving the consumer experience in healthcare is the best way to address the problem."