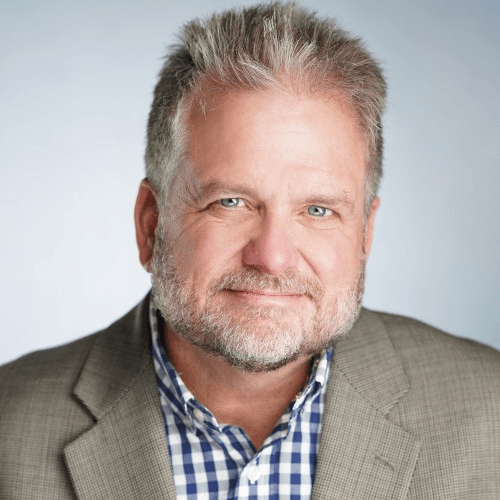 In my last article, I discussed how an incomplete picture of patient health can lower the quality and raise the cost of care. Healthcare has been fully digitized but the complete picture is stored in multiple data silos across hospitals, practices, health plans, consumer devices, and more. A data platform can unify these sources of information and provide a holistic view of the network and its patients' health. 
This aggregated and normalized patient health record is activated into analytics and applications and surfaced across the distributed workflows that drive patient care. The various EHRs continue to be operated for transactional clinical events and to drive the revenue cycle with the resultant data aggregated in the cloud to provide insights and intelligence. This approach alleviates the cost and headaches associated with rip-and-replacing EHRs while providing inclusive coverage for both employed and affiliated points of care.
Population health, however, represents just a slice of the potential opportunity from a health system's activation of its data assets. Overall information technology (IT) spend can be significantly lowered while real-time operational insights are deployed to stakeholders across the organization. These stakeholders include patients, delighted by a transformative experience more akin to what they experience today in other consumer industries.
Extending Enterprise Analytics Beyond the Health Record
While the aggregated and enriched health record is foundational for population health, it does not by itself provide a complete set of performance indicators for the operation of a health system. An organization's supply chain, human resources, accounting, costing, budgeting, capacity, scheduling, eligibility, compliance, and billing are all IT components of this picture. Just as the health record is distributed across multiple data silos, these functions are generally managed using different systems, each with its own software vendor and data model.
To combine these data sources and to build dashboards that optimize operations and performance, healthcare organizations began implementing enterprise data warehouses (EDWs). These EDWs tend to be developed for targeted objectives and include a build of a specific data model and the development of a set of processes to extract, transform, and load data from the various data silos.
The annual spend of these investments in analytics can be considerable, especially when deployed in the health system's data centers rather than in the cloud. This includes software licensing, application and developer support, depreciation of capitalized hardware, and IT staffing. When multiple systems are in place, there is also considerable overhead in managing and making sense of a fragmented solution.
Without an explicit enterprise focus on data management and governance, many organizations find these analytics capabilities to be disjointed and inefficient, with redundant storage of similar information, varying threads of logic that give inconsistent conclusions, and opaque data quality. This data complexity grows as new analytics capabilities are added and stakeholders can lose trust in the derived conclusions. Many organizations are finding themselves with a diminishing ability to react to changing business dynamics as their annual spend on analytics grows.
This lack of nimbleness was significantly exposed in reaction to the COVID-19 pandemic when priorities were dramatically shifted more or less overnight. There was an immediate need to hyperfocus on the surge of critically ill patients, inventory needs for PPE and ventilators, bed capacity, staffing, daily reporting, and compliance — along with specific patient stratification for outreach for high-risk cohorts and (later) to optimize vaccine distribution. Plus, aggregated clinical and outcomes data were critical to rapid development and dissemination of therapeutics for the novel disease. Many organizations struggled to activate their data silos in these new ways under the pandemic's relentless timelines. 
Enterprise Data Fabric as the Foundation for Digital Transformation
COVID-19 demonstrated the need for a flexible enterprise data fabric including clinical, cost, quality, risk, utilization, and operations information augmented with predictive modeling and artificial intelligence. Such an architecture will not only help steer the ship through crises but provides new real-time insights and strategic modeling in a rapid feedback loop that directly includes clinicians and administrators versus engineers in remote R&D labs.
Given the high direct and indirect costs associated with an on-premise data management architecture, building this flexible and expandable fabric in the cloud can be both strategic and highly cost-effective. The cloud provides an elastic approach to computation where organizations pay for actual usage versus paying for capacity that lies idle when not under surge. Applications, licensing and support costs, development resources, security and compliance, and overhead costs can be significantly rationalized and reduced. The up-front investment in this migration can pay significant dividends in lower go-forward costs and fund the initiative within the IT department's existing budget. This can be validated in a low-risk manner by identifying a small set of use cases to begin the journey and measure the cost benefits.
Aside from lowering costs, activating healthcare data in the cloud can provide a highly strategic capability to present to stakeholders across healthcare organizations. Insights can be delivered through machine learning that leverages aggregated data. Operational management for specific diseases can assess risk profiling versus anticipated volume and equipment inventory. Organizations can also sharpen their assessment of value-based contracts by combining quality metrics and risk profiles with cost accounting. An activated health record can optimize the performance of revenue cycle work such as coding, clinical documentation, charge capture, and prior authorization. 
By enabling a standards-based API on your enterprise data in the cloud, applications built by specialized vendors can be rapidly deployed in a subscription-based cost structure. The Fast Healthcare Interoperability Resources (FHIR) standards is a great example of this with hundreds of SMART on FHIR applications currently available.
Transforming the Patient Experience
A report by PwC highlighted that patient behaviors radically shifted toward virtual care, despite the upside-down financials of many healthcare organizations in 2020, and in 2021 they will work to put the system back together. Ultimately, true consumerism as seen in other industries would incorporate quality of care while extending well beyond into a transformative patient experience. 
The goal is to redesign care in a way that connects broken pathways and makes a giant leap toward a consumer-centric healthcare system. With the rise of high-deductible plans, price transparency, and social media, health systems must shift from a historical focus on signing payers and optimizing contracts to acquiring patients and building loyalty. The pandemic has created a real urgency to build volume back up just as it has raised the bar on consumer expectations for modernization in areas like the digital front door and telehealth.
Activated health record in the cloud combined with other sources of consumer, clinical, and administrative information, can serve as a foundation for this truly transformative experience. Targeted and personal outreach, scheduling assistance, digital check-in, contextual education, and marketing can be combined with a proactive medical home model including care management, remote monitoring, and community resources. Such a multi-faceted customer relationship management model with a true concierge-style digital experience is an ideal way to differentiate in the marketplace and earn greater market share.
With data activated in the cloud on a common data model, the data plumbing and governance is taken care of and only incremental costs are incurred for building or deploying new applications, workflows, outreach, and analytics. This establishes a data fabric to navigate the digital transformation of a health system while the role of IT evolves from cost center to enterprise growth engine.