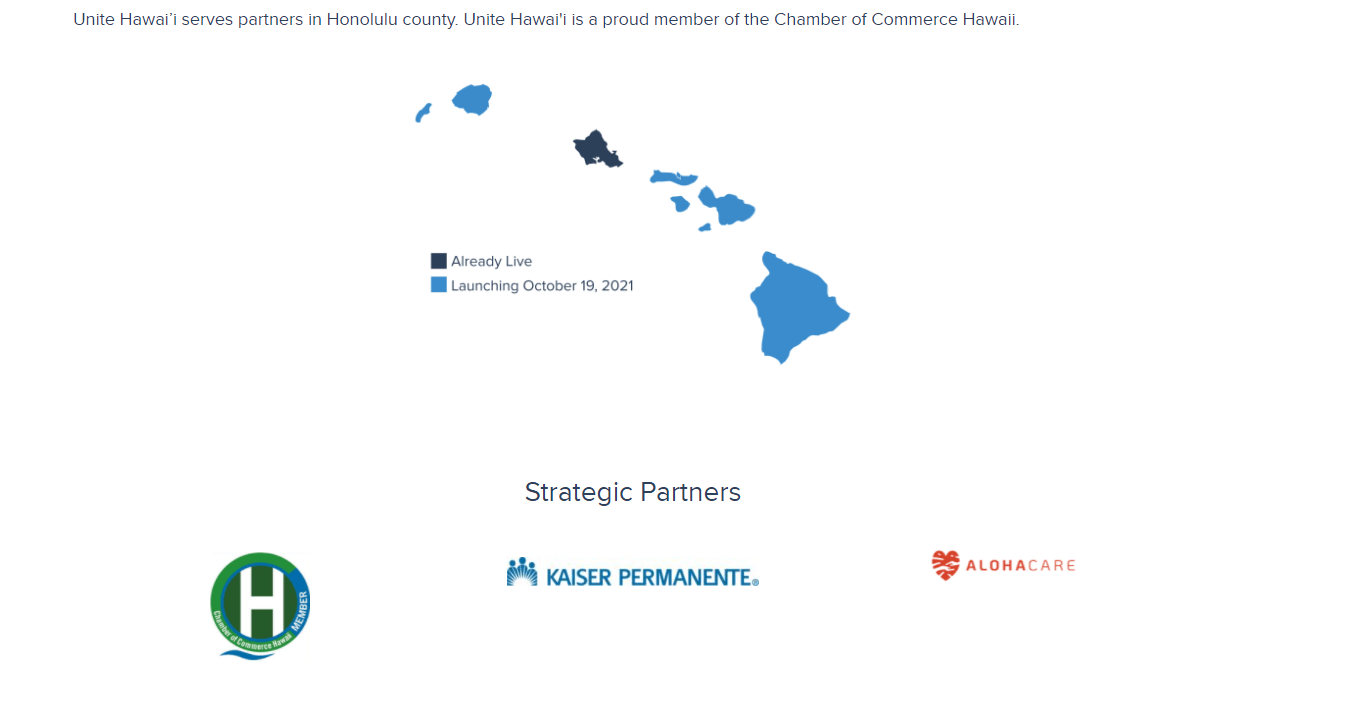 What You Should Know:
– Unite Us, the enterprise tech company providing digital infrastructure to create efficient ecosystems of care, today announced a partnership with Kaiser Permanente and AlohaCare, a nonprofit health plan in Hawaii, to implement the first-ever coordinated care network throughout the state of Hawaii.
– As social services like food, employment, and housing continue to be strained due to COVID-19, Unite Hawaii network will bridge the care gap statewide for individuals in need with a single, seamless network enabling real-time service delivery for communities, and secure, trackable social service referrals focused on improving long-term health outcomes.
– The network will also connect Kaiser Permanente and AlohaCare with local community-based organizations – like temporary housing, food banks, and income support – to further improve patient access to affordable housing, education and care.
Availability & Cost
The Unite Us Platform will be available for Hawaii providers statewide by the end of this year. AlohaCare is already sending referrals for their Oahu members, and neighbor island referrals will commence this fall when additional social service providers join the network. Kaiser Permanente will send referrals on behalf of their plan members statewide later this year or early next year. There is no cost for nonprofits and community-based organizations to participate in Unite Hawaii.