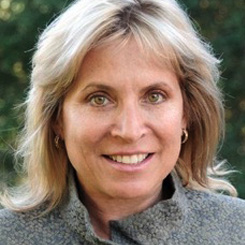 The answer to solving a healthcare crisis that exacerbates barriers to care among some of the most vulnerable patient populations in the country is staring us in the face. For rural hospitals straining under the weight of erratic patient volumes, sicker populations and lack of funding, the path forward is in value-based care. But providers can't stand idly by waiting for the government to step in and help them make that change. They need to save themselves.
That may sound like a big lift for providers even under the best of circumstances, let alone in the midst of a pandemic that caused 14 rural hospitals to close last year alone. The good news, though, is there is a way out of the darkness, and it starts with embracing an accountable care organization (ACO) model.
The Proving Ground
There is no question that the ACO model produces results. For calendar year 2019, ACOs participating in the Centers for Medicare & Medicaid (CMS) Shared Savings Program generated $1.19 billion in total net savings to Medicare – the largest annual savings for the program to date. Across the board, the Shared Savings Program results show a pattern of a strong financial foundation, improved health outcomes, and higher quality scores when providers realign their business models to focus on value.
Despite this mounting evidence, rural health providers continue to lag behind on ACO transformation. Out of valid concerns about preserving access to care for rural populations, Congress and CMS have consistently exempted rural health clinics, federally-qualified health centers, and critical access hospitals from many Medicare and Medicaid requirements to report on quality or provide incentives for quality improvement.
That is slowly starting to change. In 2016, CMS introduced the ACO Investment Model (AIM) demonstration, which provided start-up loans to several rural ACOs, encouraging them to develop value-based models. Caravan Health sponsored half of the AIM ACOs which saved Medicare over $382 million over three years. More recently, with the introduction of its Community Health Access and Rural Transformation (CHART) Model in August 2020, CMS committed $75 million in upfront seed funding for rural communities to develop local transformation plans. CMS is also soliciting 20 rural ACOs to participate in the program.
Until suddenly, seemingly overnight, CMS pulled the rug out from rural providers on the CHART ACO model.
The Sudden Delay
Earlier this month, CMS announced the program would be delayed for a year. After years of empty promises, this felt like a slap in the face to rural healthcare providers and the patients they serve. Once again, progress in the transition of rural hospitals to value-based care was grinding to a halt.
In truth, the CHART ACO model was an imperfect solution. Limited to only $50 million, the new program provides $238 per patient loan but requires the rural provider to stay in the program for five years (with three years of risk) at an estimated cost of $600, put in reserves of $120 per patient and take about $1500 in downside risk per patient. The risk-reward ratio is deeply negative and rural providers knew it.
But the CHART ACO model was supposed to get the momentum rolling toward a better level of care in rural hospitals, propped up the efforts by organizations like Caravan Health. At Caravan, we were prepared to pledge support to rural providers for the entire five years, fund their risk reserves, and take all other downside risk for them for the $238 plus a share of shared savings. If they failed, we would fail. But given rural performance in our ACOs to date, we were confident they would succeed.
The response was immediate and strong, and we looked forward to bringing in 100,000-200,000 new rural beneficiaries into the program. But in the face of the CHART delay, more organizations like Caravan are going to have to step up and fill that void.
Reset and Realign
That effort alone won't be enough. While Caravan will provide the same forgivable loans of $238 per patient against future shared savings that the CMS CHART model would have provided, there are only so many private organizations that are willing to bet on rural hospitals and health systems like we are. Once again, we'll have to ask these facilities to take matters into their own hands.
Is it fair? Not even close. But the evidence is clear and road map is available. The ACO framework allows that work to move forward and we will not let benign neglect stop the momentum. It won't be easy, but the more hospitals and health systems that can pull it off, the closer we'll be to closing critical gaps in care across the entire country's healthcare continuum, whether CMS is involved or not.
About the Author
Lynn Barr, MPH, is the founder and executive chair of Caravan Health. As Founder of Caravan Health, Ms. Barr has led the development and execution of nationwide programs that bring better care to patients and help health care providers achieve financial success. Through her leadership, Caravan Health has helped more than 26,000 clinicians across the US build thriving population health programs.
Ms. Barr's experience includes a thirty-year history of working with health care systems. While pursuing her Master's Degree in Public Health in 2010, she developed a $20 million rural hospital EHR loan program with United Health Group and led many of California's rural hospitals through vendor acquisition to meaningful use while working as a rural Chief Information Officer. This work became the foundation for the first National Rural ACO, which ultimately evolved into Caravan Health.