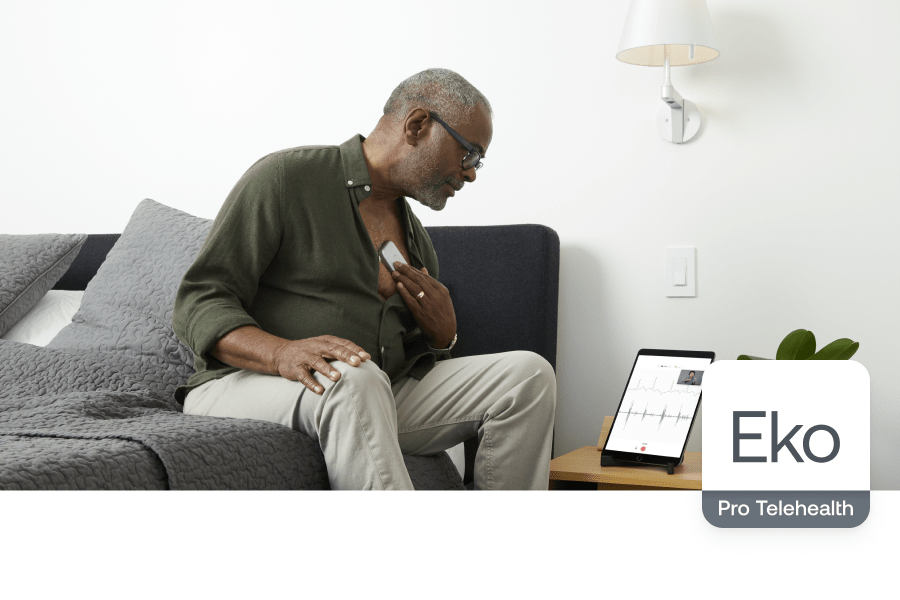 What You Should Know:
– Eko, a cardiopulmonary digital health company, today announced the peer-reviewed publication of a clinical study that found that the Eko artificial intelligence (AI) algorithm for detecting heart murmurs is accurate and reliable, with comparable performance to that of an expert cardiologist.
– The findings suggest utility of the FDA-cleared Eko AI algorithm as a front line clinical tool to aid clinicians in screening for cardiac murmurs that may be caused by valvular heart disease.
Clinical Study Findings/Results
Algorithm performance for detecting murmurs was found to have sensitivity of 90.0% and specificity of 91.4%, when excluding grade 1 murmurs which are difficult to hear. The NIH-sponsored, multi site study published in the Journal of the American Heart Association was the largest study on AI analysis of cardiac murmurs. Study investigators included collaborators from Northwestern Memorial Hospital, University of California San Francisco Medical Center, Los Alamitos Cardiology Clinic, and Mount Sinai Medical Center.
For moderate-to-severe aortic stenosis, the algorithm was found to have sensitivity of 93.2% and specificity of 86.0%. The algorithm significantly outperformed general practitioners listening for moderate-to-severe valvular heart disease, as a 2018 study showed general practitioners had sensitivity of 44% and specificity of 69%.
"We are thrilled by how Eko's digital stethoscopes with Eko AI analysis can help any frontline provider discover meaningful, clinically important cardiac murmurs at the point of care," said Dr. Adam Saltman, chief medical officer at Eko. "By detecting heart disease earlier, patients can be treated earlier. Costs are typically lower, outcomes are better, and they are more likely to retain a better quality of life. Appropriate patients can be referred to specialists for care when they need it. In addition, the high specificities mean that healthy patients will be much less likely to have unnecessary testing."