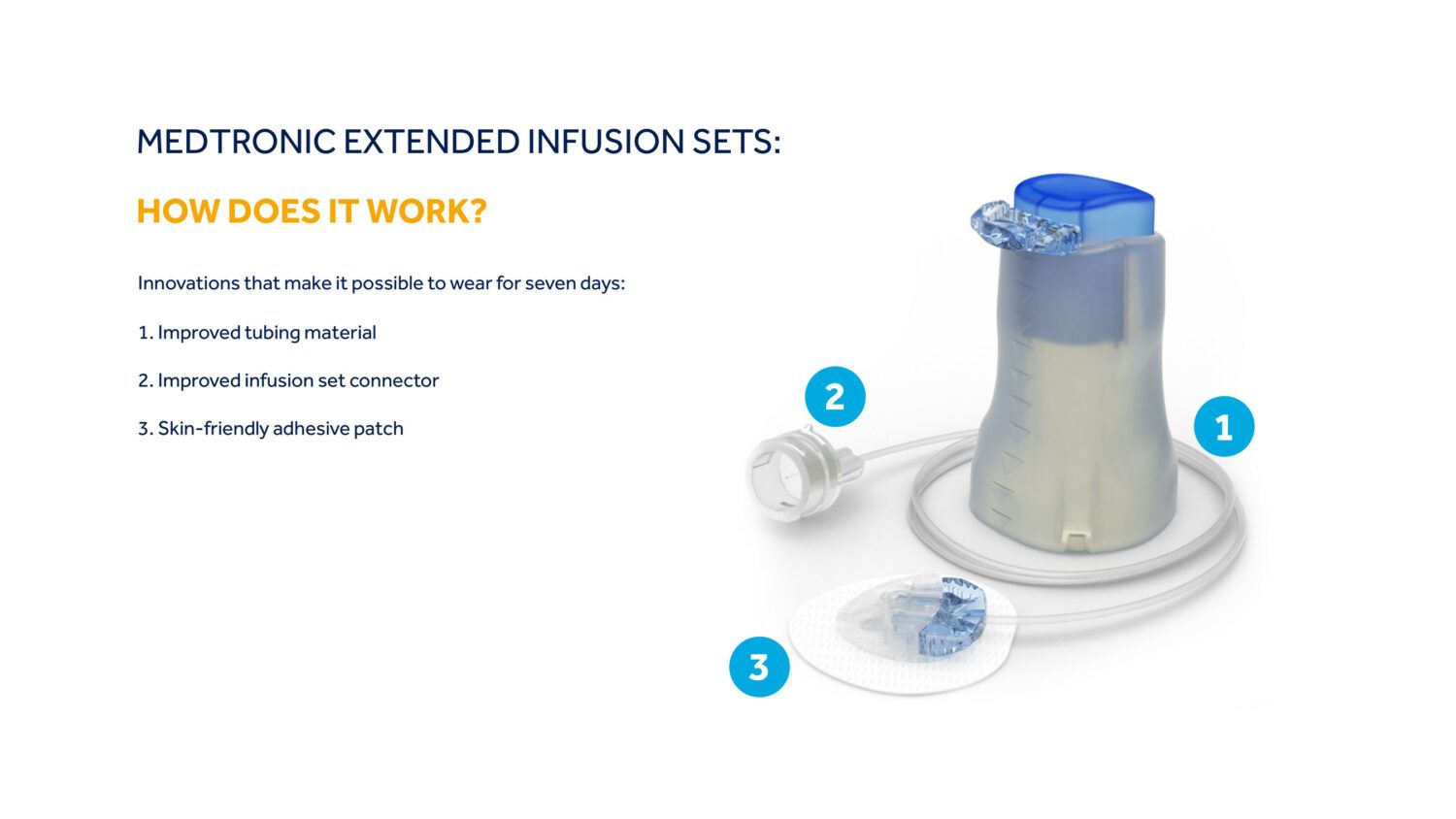 What You Should Know:
– Medtronic has announced the launch of the world's first and only infusion set that can be worn for up to seven days (instead of the typical three) in select European countries. The infusion set is responsible for delivering insulin from the pump into the body. This new infusion set is compatible with all MiniMed™ 600 and 700 series insulin pumps.
– It's recommended that typical insulin infusion sets be changed every three days, whereas the glucose sensor (which is worn to take glucose readings every 5 minutes and deliver that information to the pump) is changed every seven days. Now, with this advanced infusion set technology, people on insulin pump therapy can change their glucose sensor and infusion set at the same time each week, allowing patients to stay on pump therapy longer with fewer interruptions, while also reducing the mental burden of tracking site changes.
– Type 1 is a burdensome disease that requires constant monitoring of glucose levels, food intake and insulin pump management by those impacted. Advances in technology like this serve as a positive step in minimizing the many burdens people face in managing this disease.
– In the United States, the Medtronic Extended infusion set is investigational use only and not approved for sale or distribution. The set is now commercially available in select European countries, starting with Finland and Belgium. Through a phased approach, other European countries will follow during 2021.
---