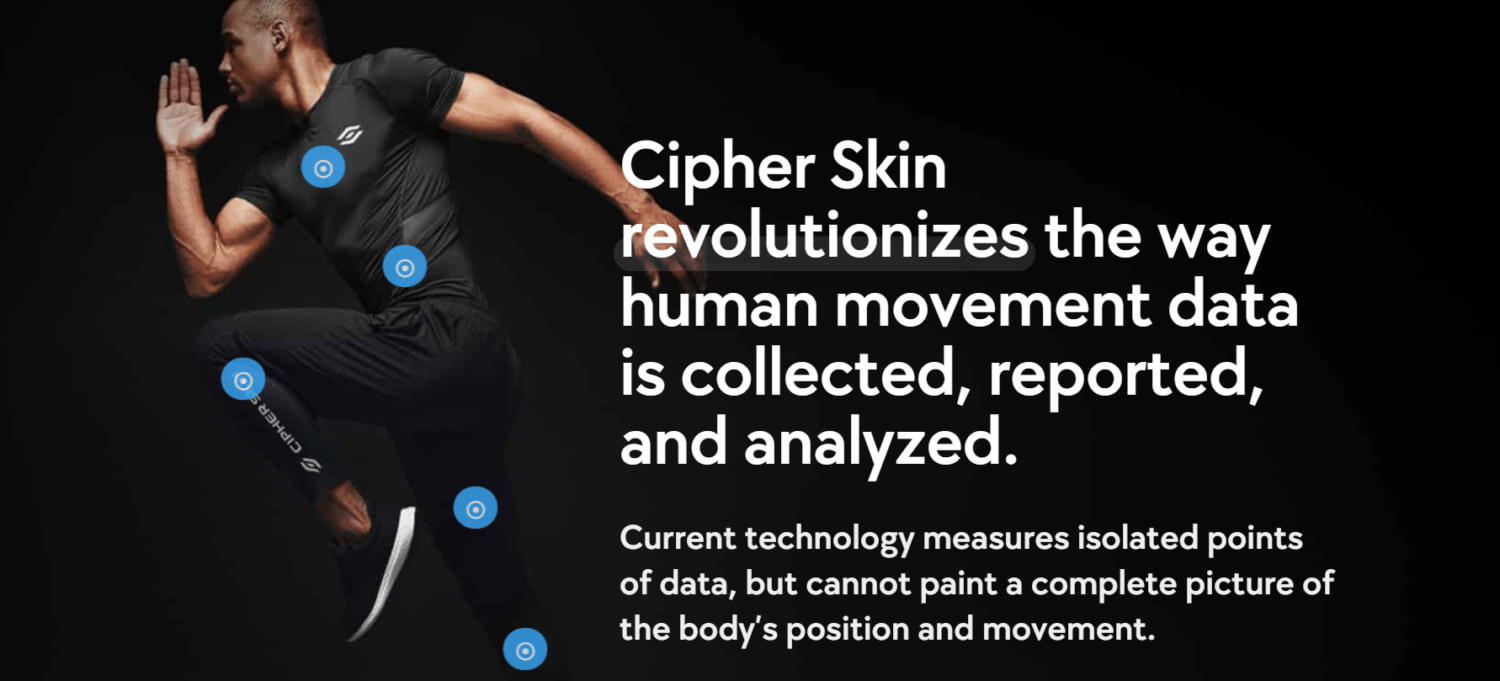 What You Should Know:
– Denver-based data startup, Cipher Skin, today announced its $5 million Series A, led by the Boyett Group with participation from Draper Capital, Tribe Capital and TKC Capital to grow its product line and expand into new markets.
– Founded in 2017, Cipher Skin's first-of-its-kind, patented, sensor technology, Cipher Mesh, wraps around patients' body parts—allowing doctors, PTs, and human performance professionals to collect detailed data of the body in motion (instead of isolated metrics) and build customized safe/efficient rehab, training or wellness programs for patients as a result—all at remote capacity.
– Its technology could eventually replace many of the expensive monitoring machines hospitals spend millions on with a sensor-enabled body suit that can take vitals and provide an inside out view of the patient in real time.
– The new round brings total funding to $7.8M and builds off the $1.5M the Department of Defense awarded the company in June 2020 as part of the Small Business Innovation Research (SBIR) program recognizing Cipher Skin's innovative human performance application, which has also attracted customers including the Air Force Special Operations Command. This round will help the company further develop the existing product line in the human performance industry and expand into new markets including oil and gas and vinification.