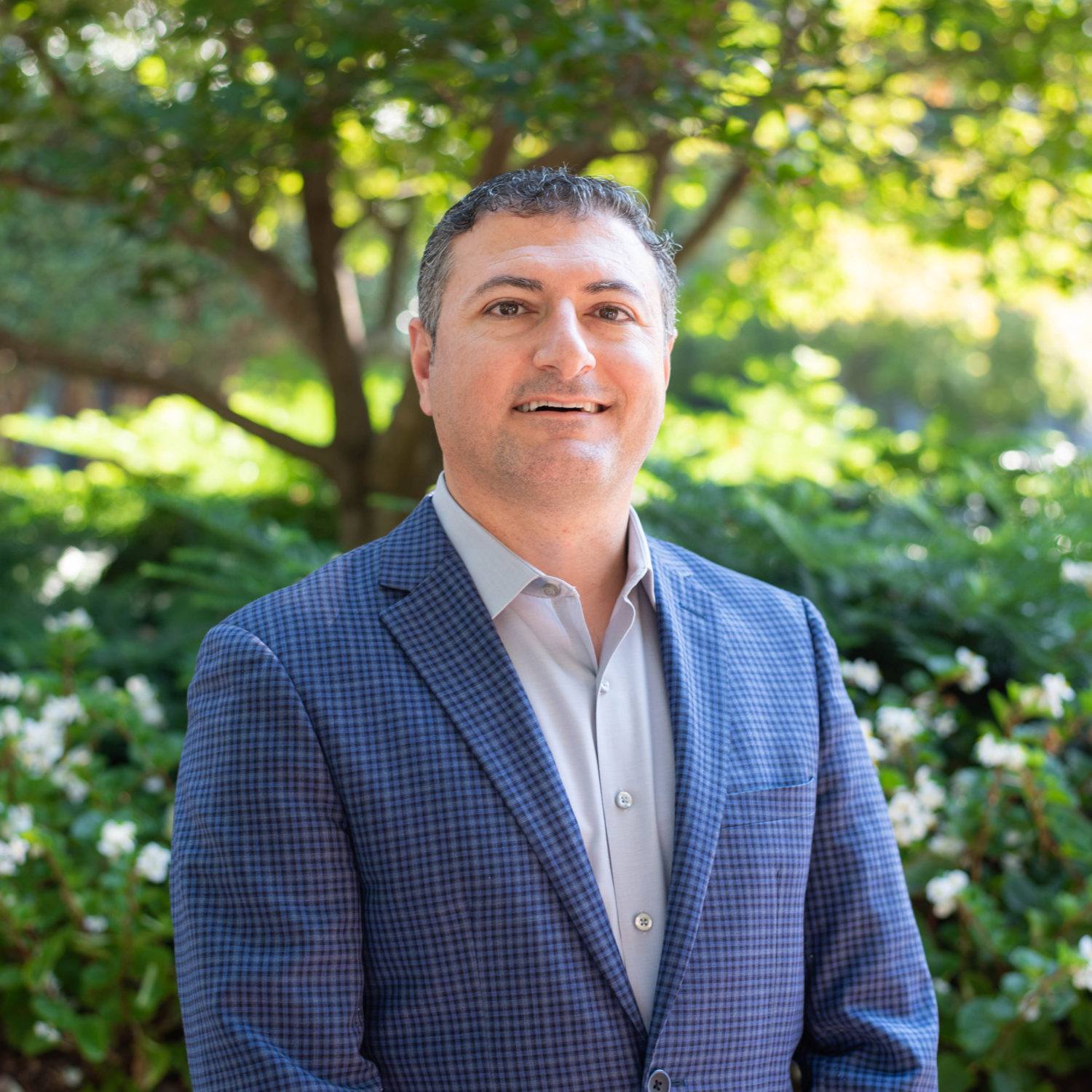 Over its first 50 years in existence, how did the EHR lose its way?
Given that EHR adoption doubled between 2007 and 2012 and EHR expenditures in the United States grew an annual average of 5.4% from 2015 to 2019, totaling $14.5 billion in 2019, this may sound like a strange question to ask. But it's earnest, and asking it acknowledges that electronic health records, first conceived and implemented during the presidential administrations of Lyndon Johnson and Richard Nixon, haven't lived up to a half-century of promise.
The vision for the EHR was simple but powerful: Provide a longitudinal electronic record of patient health information, inclusive of patient demographics, progress notes, problems, medications, vital signs, past medical history, immunizations, laboratory data, and radiology reports, to automate and streamline the clinician's workflow. What isn't stated, but is implied, is that the goal of the EHR is to improve patient outcomes.
One could reasonably argue that not being explicit in tying the adoption of EHRs to patient outcomes is the digital record's fatal flaw. While EHRs were once lauded as the best path to data sharing and improved decision support, they are now perceived by many as rigid billing tools that place administrative compliance above patient care and that create customer lock-in between the vendors that sell them and the care facilities that deploy them.
The HITECH Act Spurs both Market Growth and Solution Isolation
The Health Information Technology for Economic and Clinical Health (HITECH) Act of 2009 provided incentives over its first five years to clinicians or hospitals that could demonstrate meaningful use of EHRs. Then, as of 2015 and beyond, the tables turned; physicians who failed to demonstrate meaningful use of EHRs were subject to reductions in CMS reimbursements. These incentives-turned-penalties primed the EHR market. Prior to the implementation of meaningful use incentives, EHR adoption rates grew by an average of 3.2% annually for eligible hospitals. In the period after implementation, the average annual increase reached 14.2%.
As different vendors worked to develop and sell their proprietary EHR solutions, each took a unique approach. The competition and resulting innovation may have helped the market for EHRs grow, but it did little to create a better patient experience overall. Vendors in the past were overly concerned with meeting federal standards, while not keeping the needs of the hospitals top of mind. There was little attention given to ensuring patient communication and engagement, and user experience was often a lower priority. While purchasing decisions were made by those who were concerned with compliance issues, the clinicians who had to utilize these tools in their daily workflows were routinely underwhelmed.
The result? A marketplace that matured over time to support a few dominant EHR vendors hawking inflexible, closed solutions, and a slew of lesser competitors operating in different niches. And a lot of vendor lock-in. Given the proprietary nature of these solutions, there was a little-to-no chance that any one vendor's EHR would be compatible with any other vendor's solution.
Customers were restricted to buying only the modules that the developer of their chosen EHR solution released. And because of the scope of investment needed to deploy a new EHR solution, once a hospital or other care facility committed to a particular vendor, that facility immediately transformed into a captive audience. Customers were beholden to the vendor's schedule for the release of product updates and introduction of expansion modules.
From technology and business perspectives, legacy EHR solutions functioned as cost centers rather than business (patient care) enablers. The legacy model involved deploying proprietary software on the hospital's data center infrastructure. This instantly made the EHR part of the IT administrator's responsibility for management and maintenance. And it also likely meant that the hospital was going to incur ongoing operating expenses through costly service agreements with the vendor or an approved third-party services supplier.
Rather than uplifting hospitals to rise above cumbersome paper trails and voluminous patient record repositories, these on-premises solutions weigh down hospitals under the burden of rigid and clunky technology that requires constant attention to maintain and specialized coding effort to adapt when the hospitals' needs change.
New Legislation, Technology to Right the Wrongs of the Legacy EHR Ecosystem
Over the course of the past half dozen years or so, two developments, in particular, coincided to disrupt the healthcare IT marketplace and set the EHR on a new and more hopeful trajectory. First, in June 2014, the Office of the National Coordinator for Health Information Technology (ONC) laid out a vision for a future health IT ecosystem where electronic health information is appropriately and readily available to empower consumers, support clinical decision-making, inform the population and public health and value-based payment, and advance science. In short, ONC created a roadmap to interoperability for healthcare IT and for EHRs. The ONC roadmap opened the door to a new approach and a new generation of EHR solutions.
At the same time, the cloud computing era was ushering in the concept of software-as-a-service (SaaS), liberating customers from the old paradigm of purchasing software and then installing and managing it in on-premises data centers and on corporate endpoints (laptops, workstations, and other personal devices). The SaaS model has changed the economics of corporate IT in all industries, greatly reducing big and infrequent capital expenditures in favor of a more predictable operating expense that allows a customer to make a more modest investment up front and then scale that investment over time as needs dictate or as features of future releases make the software product more attractive. In healthcare, a recent HIMSS Analytics survey finds that hospitals and other care organizations are increasingly deploying cloud-based, SaaS solutions for clinical applications and data hosting, among other uses.
From the confluence of these two developments, a new generation of cloud-based "platform EHRs" has emerged to create clinical intelligence systems based on open APIs and highly customizable core EHR functionality. Cloud-based EHRs have numerous distinct advantages over their legacy counterparts. They are lightweight and easy to install. They favor useability and adaptability over technical configuration. And, most important, the shift towards interoperability means that these more flexible systems can incorporate the latest technologies from a full ecosystem of developers to better reflect and support the clinical workflow, while also ensuring compliance and operational efficiency.
At their core, platform EHRs facilitate data exchange, unlock the liquidity of a provider's data assets, and help fuel advanced capabilities such as artificial intelligence and prescriptive analytics. As interoperability has transformed from a promising concept to table stakes, legislative, competitive, and technological shifts are driving patient data to flow across systems. All the major EHR vendors have embraced an "app store" approach to enable more agile and customizable solutions to patient data and clinical care.
Interoperable EHRs allow hospitals to choose from a menu of modules such as Telehealth, Patient Engagement, Behavioral Health, Revenue Cycle Management, among others, to support clinicians providing care across the full range of specialties and services the hospital offers. These modules may be developed by the EHR vendor, or they may be products offered by different vendors that also ascribe to the ONC vision.
Interoperability spells the demise of the closed, proprietary, "big-box" EHR and heralds the rise of an entirely new crop of cloud-native vendors whose platforms can be quickly and easily configured to address each health system's unique profile of needs. These agile, cloud-based platform EHRs can scale as needed, and they can integrate with other vendors' solutions, giving hospitals and care facilities the latitude to spread their HIT investments over a range of vendors whose products can be mixed and matched to bring the EHR back around to supporting that implicit goal — facilitating better patient outcomes.
The EHR's first 50 years were about growth above clinical purpose. But the next 50 will focus squarely on helping the clinician help the patient. Platform EHRs will be able to support an increasingly expanding range of technological solutions that will assist doctors and nurses in providing better treatments for their patients while helping hospitals drive higher patient engagement. And, at the end of this new day, instead of asking, "Where did the EHR go wrong?" healthcare providers will be asking, "How did we ever function without our EHR?"

---
About Baha Zeidan
Since founding Azalea Health in Valdosta, Ga more than a decade ago, Zeidan has worked toward this shared vision. Starting Azalea to address medical billing needs, the platform has expanded to include EHR, scheduling, RCM outsourced services, telehealth, and more. Offered at an affordable cost and delivered via the web, the Azalea platform helps rural hospitals and practices drive financial stability.
---