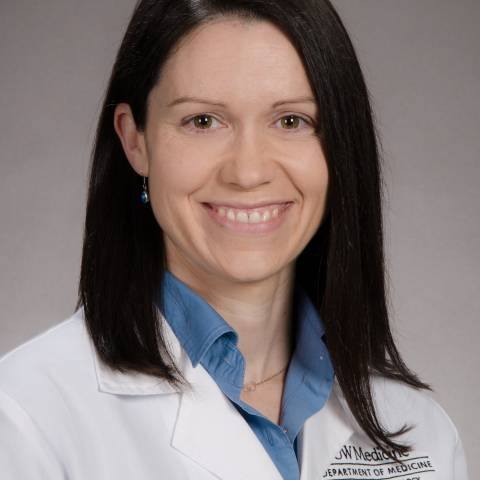 Women currently comprise more than half of all students enrolled in medical school, but gender inequality continues to mar some areas of medicine. In our field of interventional cardiology, men outnumbered women 95 to 5 as recently as 2019, but new technology, shifting attitudes and strategic recruiting have led to an influx of females in interventional cardiology that will alter the evolution of a field historically stunted by traditionalism.
Cardiovascular disease is the most common cause of death in the world and cardiology should welcome all contributions to solve medical conditions that cause 18 million deaths annually. Unfortunately, female practitioners have historically played a small role in interventional cardiology, with some well-intentioned mentors steering women to other areas of cardiology or other fields entirely, but this is changing. 
Interventional cardiologists, like many other physicians, spend a significant amount of time on-call —heart attacks don't take weekends off. The hours may be long and unpredictable, which is often perceived as a barrier to traditional family life. Additionally, occupational exposure to radiation inherent to interventional cardiology practice may increase health risks to the provider and raises concerns when it comes to family planning and pregnancy. 
The data on occupational radiation exposure in the catheterization laboratory and pregnancy is sparse and far from conclusive but concerns over this have been identified as a barrier for women considering a field in interventional cardiology. Many women in the field rightfully don't want to take on any perceived risk when it comes to the health of their children, and those who do work in the cath lab often double the amount of lead they wear as an extra protective measure, exacerbating another issue: orthopedic injury. Wearing 15 to 20 pounds of lead for hours at a time takes a toll on the body, pregnant or not, and not infrequently limits physicians' procedural volume. In fact, half of the interventional cardiologists that responded to an occupational health survey reported at least one orthopedic injury suffered on the job. 
Fortunately, medicine is changing, and women have a growing presence in interventional cardiology today compared to 20 years ago. This coincides with several technological advancements in the field, making interventional cardiology potentially safer for new physicians. For instance, the modern fluoroscopy systems we use at the University of Washington, which provide the physician with a live X-ray image of the heart, emit a much lower dose of radiation and are safer to work with than the outdated models.
We also have benefitted from the development of robotic-assisted procedures, which allow our physicians to perform procedures by controlling a robotic device from the control room. As the physician is seated away from the patient and away from radiation exposure, only one assistant is required at the sterile field with a heavy lead vest for protection. Robotic-assisted procedures may also enhance procedural safety, as this technique encourages closed-loop communication between team members, allows the physician to view fluoroscopy with greater clarity from the control room, and aids precision in lesion measurement and device placement. 
Like many other medical and non-medical fields, cardiology is seeing a culture shift that coincides with changing societal biases toward gender. Women are still sometimes steered towards less procedural-based fields even before stepping foot inside a cath lab, but many are now encouraged to play an active role in procedures and learn for themselves if it's a good fit.
At the University of Washington, we are fortunate to have a growing resource of female physicians, technologists, and leaders who continue to build momentum for young women interested in the field. While few female role models existed in interventional cardiology just 10 years ago, we have evolved to where half of our interventional cardiology fellows between the classes of 2017-2019 were women, and we continue to see increased interest from women pursuing the subspecialty in this environment. At UW our most valuable resource is the accepting community and supportive environment we have built. It's a nurturing, welcoming culture that encourages active participation in interventional care rather than treating it as a secret club and it empowers our female cardiology fellows to follow whichever path they choose.   
Most women here describe significant self-doubt before pursuing interventional cardiology and have questioned whether we have the skillset, the right personality, and technical abilities to perform in this fast-paced arena of medicine. As such, we will perform better as a field if we can identify potential in pre-med and medical students from all backgrounds and give them the opportunity to find their passion, rather than fit a pre-conceived notion of what that should be. Our leadership team encourages everyone from fellows to technologists to participate and help solve complex cases together in a team approach that encourages individual growth in a hands-on environment.

The cardiology program at UW in some ways provides a snapshot of the progress we've made in interventional cardiology field in recent years. An open-minded approach has diversified our talent pool with highly skilled practitioners of diverse backgrounds while simultaneously adopting new techniques and technology that improve care delivery in complex cases. Breaking through interventional cardiology's chronic resistance to change has allowed us to treat patients who previously had no invasive options and brings previously untapped talent into the pool. If this trend continues, we have every reason to be extremely optimistic for the future of cardiovascular care. 
---
Dr. Kathleen Kearney and Ashley Koppenheffer work together in the division of cardiology at the University of Washington Medical Center. Dr. Kearney is an interventional cardiologist and Ms. Koppenheffer is a cardiovascular technologist.