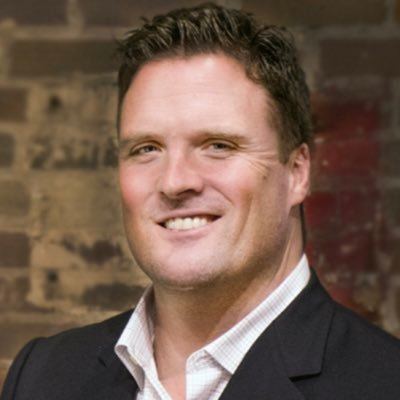 Medical practices have to balance many things. But one of the biggest balancing acts, which often gets overshadowed by patient care, involves keeping finances in the black, by ensuring revenue cycle management (RCM) flows smoothly. Whether practices are solo independent ventures or large, multi-specialty networks, the struggle is real.
When we discuss the most impactful ways to keep a practice's bottom line in check — and keep the revenue cycle healthy — most people think of back-office functions like billing and collections. Yet today, the office processes that occur prior to the patient visit are just as, if not more, critical to revenue cycle success.
Improving the transactions that occur early on in the practice's revenue cycle has a ripple effect across an organization. When practices can clear patients financially before a patient arrives and care is rendered, everything else — from billing to remittance — becomes easier. Practices stress less about having six-figure balances stuck in accounts receivable (A/R) because patients are paying more of what they owe in advance.
Understanding and Improving Financial Clearance
Financial clearance, also referred to as pre-registration, encompasses all the steps your practice should take before the patient enters your office. The purpose is twofold: to ensure the patients are aware and accountable for any balance owed (past, present or future), and that you have all the necessary information (demographics, benefits, eligibility, pre-certifications, etc.) so the claim flows smoothly through the revenue cycle.
So, what should happen during the window between the time the patient schedules their appointment and checks into the practice to ensure financial clearance? The answer depends on what the practice is doing during the following pre-visit checkpoints:
1. Scheduling
Patients can make appointments by phone, email or a mobile scheduling application. Online scheduling tools can help to enable financial clearance by prompting patients to confirm/change demographic and insurance information or pay overdue balances. Once a patient schedules an appointment, a staff member needs to complete the rest of the financial clearance process.
2. Payer coordination
Staff should be checking insurance eligibility and benefits prior to every appointment. This involves verifying insurance coverage and, if necessary, updating COB and other information. Every payer has a different clearance policy. Practices also need to double-check to see if prior authorizations or referrals are required by a payer for a service or procedure ahead of the visit — or if the patient's plan requires that a PCP give a referral.
3. Demographic verification
Just as important as verifying insurance eligibility is verifying name, address, cell phone number, and other demographic information while the patient is on the phone making an appointment or during the follow-up call. Many denials on the back end can be prevented with this simple step upfront. Furthermore, reducing returned mail and ensuring you have a mobile phone and email to engage virtually with the patient is important.

4. Payment estimation and past-due balance check
Another step is using a payment-estimation tool and collecting copayments or other fees in advance. Most patients aren't prepared to pay surprise medical bills, even if they're under $500. Improving price transparency reduces the likelihood of a patient receiving a surprise bill, and patients are less reluctant to pay because they know what they're paying for (and how much). This is also when you should check past-due balances and secure payment before scheduling the next appointment so you don't continue to give healthcare away for free.

5. Payment Collection
Once your patients know how much they owe, give offer them the convenience of paying their balances through a variety of payment options. Additionally, offering financing or credit options and payment plans can help to ease the blow of large bills and prevent the need to delay services for your patients. A proactive approach to financial clearance also includes developing policies and making your patients aware of them (ex. a patient with an outstanding balance cannot be cleared for treatment, or all patients are required to have a current credit card on file).

6. Check-in and Check-out
A lot can change between the time a patient schedules an appointment and when they show up. When the patient checks in, staff should re-verify the patient's insurance information and financial history. This is also the last opportunity to collect patient deductibles or any outstanding charges — and clear a patient financially — before care is rendered.

Also, you should adjust clinic flow to guide patients to the checkout counter after appointments. Something might have come up during their visit that wasn't accounted for before they arrived. This creates two viable opportunities to collect balances owed while patients are in the office — essentially this is your last line of defense in preventing an unpaid balance.

Cleaning Up Workflows
Achieving a consistent and repeatable financial clearance, or pre-registration, the process is essential to a practice collecting patient payments. Improving and automating these workflows is the best way to achieve total patient financial clearance ahead of the visit.
The only question, then, is how: What changes must a practice make to enable true financial clearance?
The first step a practice can take is to re-imagine administrative duties. Many organizations have plenty of billers and collectors, but there's less focus on front-end financial clearance duties. Once you're efficient with the financial clearance process, you should see a reduced workload in billing and collections, which will allow you to shift some responsibilities to balance it out.
Also, make sure you have the right people in place. Some team members might not be comfortable talking to patients about finances or might be reluctant to ask the right questions. The people who interact with your patients should show compassion and patience. Many bad reviews come from poor financial experience.
Automating Manual Processes
Workflow automation technology in the revenue cycle can have a profound impact on a practice's operations by automating tasks typically done manually by practice staff, such as benefits/eligibility checks, or syncing financial information with the patient record. Additionally, they serve as a guide, walking your team through the many steps needed to clear your patients and dispatching alerts when any required information is missing.
We're already seeing how automation enables smarter scheduling. Applications that enable staff to automate appointment reminders and confirmation through text or email improve the likelihood that a patient will show up. The automated alerts sync with most mobile calendars and canceling, or rescheduling is as easy as pushing a button.
By doing more before the patient arrives, through the use of new approaches and technologies, practices will automatically reduce first pass denials and unpaid patient balances. This is necessary because as overhead expenses rise, and practices continue to struggle with balancing quality and costs, clearing patients in advance will only become more essential to survival.
---
About Matt Seefeld
Matt Seefeld is the executive vice president of MedEvolve. He has more than 17 years of experience as a leading consultant in the field of revenue cycle management.
---