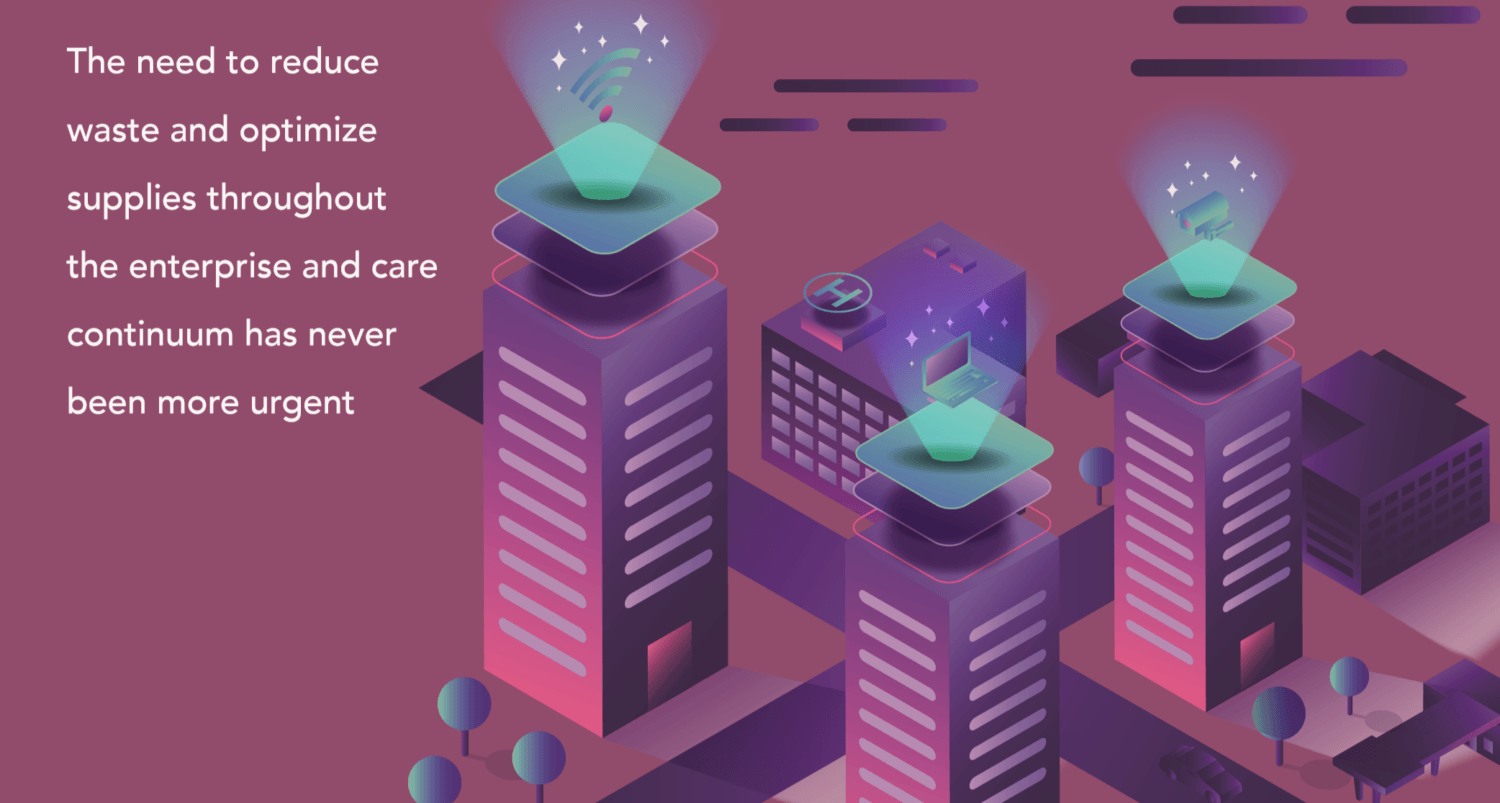 According to a recent report from Syft, health care leaders fail to leverage data analytics in their supply chains. This shortcoming could result in them missing out on millions of dollars. There's an urgent need to optimize supply usage throughout the enterprise and patient care continuum while cutting waste.
In addition to the increasing downward pressure hampering revenues, statistics anticipate that supply chain costs will exceed labor-related expenses by 2022.
These factors cause an increased need for health systems to optimize supply chain management (SCM). Syft's research mentioned a McKinsey study that predicted a reduction of 20-50% in forecasting errors, too. The increase in available, reliable data helps hospitals take decisive action.
More than half of executives polled believed SCM controls expenses while reducing waste. Moreover, they thought it could grow margins by at least 1-3%.
A 2018 Navigant survey cited by Syft in its research found that hospitals spend over $25 billion more than necessary in their supply chains. However, individual hospitals have opportunities to save an average of 17.7% in their total supply expenses. Often, they can do that through artificial intelligence (AI) and machine learning (ML).
The 3 Major Parts of the Supply Chain Where AI and ML Could Help
Analysts see AL and ML being particularly helpful in three main supply chain parts. The first is commodity supplies such as surgical drapes, needles, and labels. Syft's data indicates those things account for about 18% of what a typical hospital spends.
Then, there are the medical and surgical supplies used in moderately invasive procedures. They include things like bone nails and grafts, aortal stents and tracheal tubes. Hospitals spend an average of $13,286 on these items, with the amount accounting for more than a quarter of total spending.
Finally, AI and ML could promote cost savings for so-called provider preference items. They're the supplies that doctors choose to treat individual patients, such as spinal rod implants and tibial knee prosthetics. Medical facilities tend to spend more than half of their supply budgets on these things.
Now, let's look more specifically at seven SCM areas that AI and MC could cause the biggest cost savings for the health systems utilizing them.

1. Supply Standardization
Some provider-preferred items are extremely costly, but standardizing them is a challenging task. Physicians lack the time and resources required to compare the associated costs and patient outcomes when assessing options in the marketplace.
However, AI could provide doctors with tools that give them near-real-time statistics about how certain supplies perform. Such information makes a supply standardization goal more straightforward.
2. Inventory Level Optimization
Health systems must speedily and accurately assess the demand for inventory. Otherwise, providers may hoard supplies to avoid running out, or delays could occur while waiting for replenishments. Hospitals often use the time-series method of forecasting demand. It uses past usage trends to predict future needs.
AI can improve upon traditional time-series forecasting by allowing health systems to continually update forecasts. AI also gets smarter with use.
3. Cost-Per-Case Capture
Hospitals have faced a decades-long problem where they handle cases without knowing the true associated costs. However, when depending on AI for SCM, they can look at supply consumption data and pinpoint instances where certain cases are not included.
AI can more accurately capture information about the supplies used, making it easier to calculate costs correctly. It's also possible to drill down into the data and see the total costs per procedure or surgeon.
4. Operating Room Throughput
Having the right supplies on hand is crucial in an operating room. Any supply-related mishaps could cause patient complications, as well as frustration for the responsible surgeons. However, electronic health records (EHR) can play a role in keeping operating rooms stocked and measuring the associated throughput.
Kishore Bala, Syft's chief technology officer, explains, "There's a tremendous amount of rich data constantly flowing from EHRs and enterprise resource planning (ERP) systems. AI allows queries like cost variance analysis and procedure/inventory demand intelligence to update in real-time as new information comes in."
Bala continues: "AI will revolutionize the operating room and materials manager's ability to plan for and deliver critical supplies at the right time and place, and at the right cost. The vast potential for this technology is exciting."
5. Procedural Throughput
Of course, the opportunities to cut costs by applying AI and machine learning to SCM don't stop at operating room procedures. They extend to any other treatments happening within hospital operations. With the data-driven insights provided, health care facility managers can become more informed about the average supply-related expenses for particular procedures and make adjustments when necessary.
6. Expired and Recalled Supply Management
Excellent SCM also means accounting for expired or recalled items a hospital uses. If an executive uses AI to notice a trend whereby a certain product often expires before health professionals use it, they'd learn to purchase the item less frequently or in smaller amounts. This eliminates waste and provides transparency concerning, when, where and how often hospitals use particular supplies.
Artificial intelligence and machine learning might also illuminate an issue whereby a supplier encountered an above-average number of recalls in a span of months or years. If so, the hospital might have second thoughts about continuing to buy from that entity.
7. Labor Efficiency
The final SCM area where AI and ML could spur improvements is in labor efficiency. When hospital employees have the supplies they need to meet patient needs and otherwise perform their duties without encountering obstacles, their productivity should go up.
Strengthening Supply Chain Management
When healthcare facilities use AI and ML for enhanced SCM as suggested here, they can cut waste and variations in supplies while boosting efficiencies.
The payoffs can be significant and encompass monetary savings, as well as more streamlined processes and less wasted time.