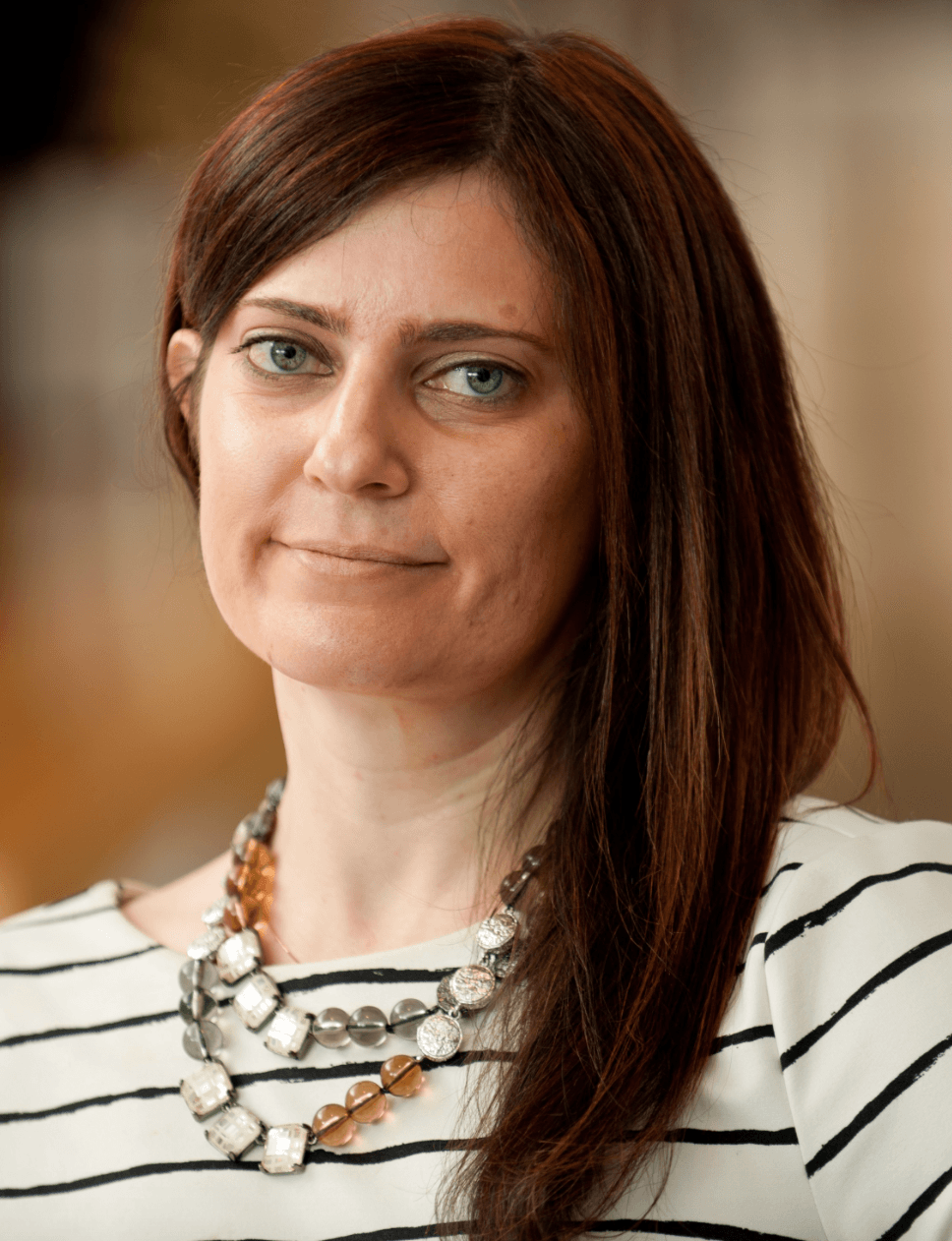 Mental health care is undoubtedly one of the most pressing challenges that our national health system faces. Years of insufficient payment, infrastructure erosion, provider deficits, and stigma have created a fragmented patchwork of weak, under-coordinated and under-reimbursed treatment capabilities. Meanwhile, communities face an expanding crisis:
– 44.7 million American adults – including 10 million adults covered by Medicaid – experienced a mental health illness as of 2016, a number that is likely underestimated due to issues of stigma 1
– Approximately 35 percent of adults with a serious mental illness are not receiving mental health treatment2
Despite these alarming statistics, there are reasons to hope. I'm working with 30+ health systems who are committed to transforming mental health in hundreds of communities nationwide as part of the Medicaid Transformation Project. These health systems are looking to the ever-growing digital health marketplace to find scalable solutions that can improve care and lower cost. Our work together has already uncovered 4 ways that digital health can help improve mental health.
1. Increase access to care with telepsychiatry and digital therapy
A 2018 study in the American Journal of Preventive Medicine found that a majority of non-metropolitan counties (65%) do not have a psychiatrist and almost half of non-metropolitan counties (47%) do not have a psychologist. Even in metropolitan areas, there's a scarcity of "go-to" mental health resources outside the four walls of the Emergency Department or Intensive Care Unit.
Digital health solutions can help health systems fill the gaps in supply by broadening patient access points and their geographic/digital footprint. An example of this type of solution would be a telepsychiatry service that supplies psychiatry professionals from distant geographies and decreases wait times for mental health services. Telepsychiatry can be deployed through provider consults or by providing direct services to patients. Another noteworthy solution is digital therapy for depression, anxiety, and other mental health problems. Since therapy is delivered online, it reduces, or even eliminates traditional in-person clinician time for low acuity diagnoses, increasing panel size for a limited supply of therapists.
2. Address lengthy wait times through coordinated community networks
Even when there's a supply of mental health providers to meet demand, ensuring that all patients and referring providers know how to access these resources, as well their eligibility criteria, can be challenging. This is compounded further if the person seeking treatment is insured by Medicare or Medicaid, or is uninsured and cannot afford to cash pay for treatment. And for all people seeking treatment, getting the right care at the right time is an increasing challenge. A study conducted by the National Council for Behavioral Health and the Cohen Veterans Network found that 96 million Americans had to wait longer than one week for mental health treatments. Some clinics can even leave patients waiting between three weeks and a year to see psychiatrists or specialists.
Health systems are now looking to partner with digital solution companies to coordinate available community and clinical assets into an integrated network to support mental health patients and in a timely manner. An example of this type of solution would be a platform that identifies, unifies, and tracks all mental health resources and shows hospital staff an immediate and accurate inventory of available community resources and wait times. A key benefit of these types of solutions is their ability to recommend what is right for each patient and their acuity level, as well as monitor patient preference, which can lead to better results.
Another example is a technology platform that encourages the integration of physical and mental healthcare by connecting the primary care and mental health providers. By providing integrated care, these solutions are creating a "no wrong door" policy that meets people where they already go to seek care. For low acuity cases, patients are able to get the support they need without leaving their primary care provider's office or waiting for another appointment.
3. Reduce the stigma of seeking treatment with convenient care
A 2014 report from the US Centers for Disease Control and Prevention found that only 35% of people with severe depressive symptoms said they'd had contact with a mental health professional in the previous year. While strides have been made, stigma is still a major barrier to seeking and receiving the right treatment.
Digital solutions are breaking down this barrier because they allow a person to access help in the way that makes the most sense for them. Solutions like digital therapy can be prescribed by providers to patients, but they can also be purchased directly by consumers if they wish to seek treatment privately and individually. So rather than going to a provider for a referral, a person seeking help for depression or anxiety can now receive treatment from the safety and convenience of their home for everything from meditation to telepsychiatry and beyond. A significant benefit of this online treatment is the ability to account for cultural differences through images, videos, personal stories, and quizzes that can be catered to an individual.
4. Extend treatment options by getting creative with solution deployment
The market for digital solutions that can address mental health keeps growing and investment dollars keep pouring in. Solutions are growing in sophistication, but it's still early days; for example, there have been promising initial results that show that using claims data to surface people at risk can be very helpful, but this solution is still very new.
While solutions continue to emerge and evolve, it's encouraging to see that healthcare organizations aren't sitting idly by but are instead deploying solutions in creative and unique ways. For example, while digital therapy has been around for some time, an exciting development is that this treatment is now being used to treat more specific conditions, including postpartum depression, substance use disorder, and other illnesses like cancer and heart disease where depression and anxiety are frequent comorbidities. Companies are also developing specific modules for these areas to offer more customized programs for deployment.
The use of telepsychiatry is also expanding into nontraditional forums, like school-based care or field-based crisis intervention if someone is exhibiting signs of a mental break. Telepsychiatry can provide law enforcement with helpful and necessary context and recommend taking someone to mental healthcare services instead of jail.
About Jill Seidman
Jill works on the Provider Solutions team and is focused on AVIA's value based care initiatives. In her role, she helps guide AVIA's network from the prioritization of their technology needs to selection and through successful implementation, in challenge areas ranging from improving mental health access to addressing social determinants of health.
Jill has over ten years of experience working at the intersection of healthcare delivery and technology. Prior to joining AVIA, Jill was the Director of Quality & Innovation and served on the leadership team at Alivio Medical Center, a system of federally-qualified health centers on the west side of Chicago. Before that, Jill was an early team member at Healthbox, one of the first US-based healthcare accelerators for digital solutions, even driving the launch of a Tel Aviv accelerator.
References
[1] Ahrnsbrak R. et al. Key substance use and mental health indicators in the United States: Results from the 2016 National Survey on Drug Use and Health (HHS Publication No. SMA 17-5044, NSDUH Series H-52). Rockville, MD: Center for Behavioral Health Statistics and Quality, Substance Abuse and Mental Health Services Administration, 2017. https://www.samhsa.gov/data/sites/default/files/NSDUH-FFR1-2016/NSDUH-FFR1-2016.htm (accessed October 2017).
[2] Kaiser Family Foundation analysis of data from SAMHSA 2015 NSDUH (Accessed on July 27, 2017) Get the data PNG