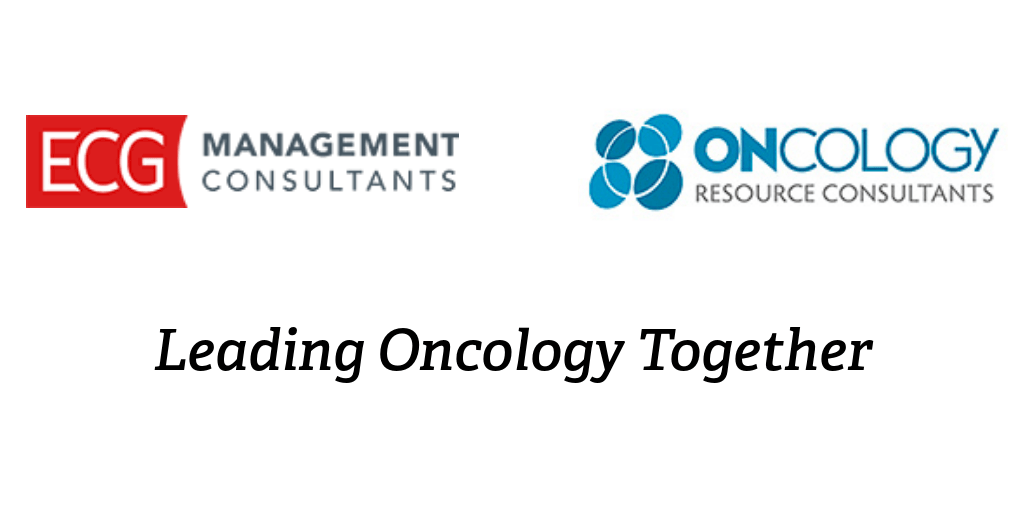 ECG Management Consultants (ECG), a national healthcare consulting firm, announced the expansion of its oncology consulting practice through a merger with Oncology Resource Consultants (ORC). By acquiring the ORC, ECG continues to build on its commitment to excellence in client services and expanding its oncology advisory expertise.
Founded in 1990, ORC has provided the oncology community with strategic cancer center and facilities planning, coupled with operations improvement and implementation services. ORC brings valuable insights from working with more than 1,000 hospitals, academic medical centers, health systems, and oncology practices. Additionally, ORC has collaborated with over a third of the nation's NCI-designated cancer centers.
Leadership Appointments
As part of the merger, Nancy Bookbinder, Founding Director and President of ORC will join ECG as a principal with the firm's Strategy and Business Advisory practice and co-leader of the oncology practice. She has over 30 years of experience both as a consultant and an executive director for community and academic cancer centers. Also joining ECG are LaVerne Booton and Vicki Samakow-Sims. Both are longtime ORC team members with a deep knowledge of oncology services.
"Combining the long history of ORC with ECG's 45+ years of healthcare consulting experience solidifies our position as the healthcare industry's leading oncology consulting team," said ECG principal and oncology practice co-leader Jessica Turgon. "We are so excited to welcome our new colleagues and to be able to provide our clients with the best possible service."
ECG is nationally recognized for its oncology consulting credentials, having worked with numerous leading cancer centers and health systems. "What sets us apart from our competitors is the breadth and depth of our experience and our focus on a multidisciplinary approach," stated Turgon. "The joining together of our two great teams allows us to better serve clients."
Financial terms of the merger were not disclosed.