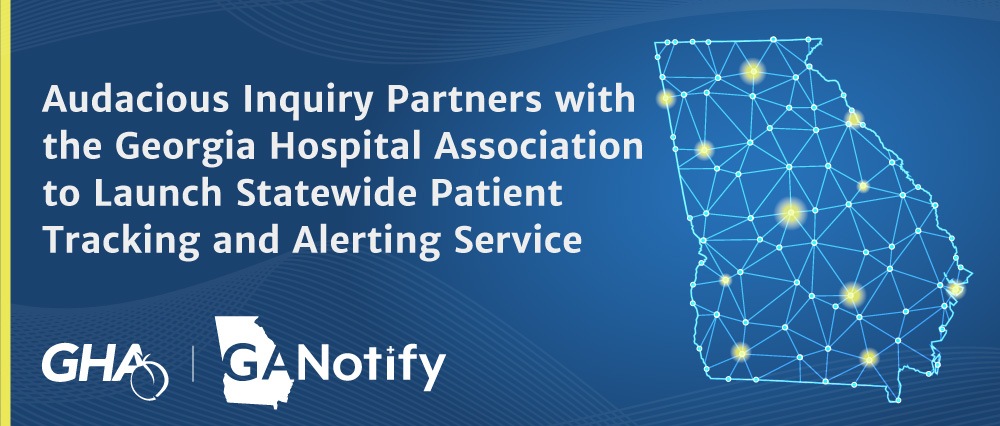 Georgia Hospital Health Services, the shared services subsidiary of the Georgia Hospital Association (GHA) is teaming up with Audacious Inquiry (Ai) to launch GA Notify, a statewide patient tracking and alerting service. This new service will improve care transitions and outcomes for patients who visit an emergency room, have an inpatient hospital admission or are seen in an ambulatory clinic setting.
GA Notify Overview
GA Notify will offer clinicians real-time insights regarding a patient's encounter activity, prompting rapid follow-up with patients who have had recent emergency room visits or hospital stays. Rapid follow-up during a transition of care has been shown to improve health outcomes and reduce hospital re-admissions.
"GHA represents the collective voice of all Georgia hospitals. We seek partnerships that will help our more than 170 hospitals provide the best possible care to our communities. Our partnership with Ai will improve health information exchange statewide and will align us with our colleagues in neighboring states, including Florida, Tennessee, and Louisiana, who also leverage Ai's technology," said Bill Wylie, GHA's senior vice president of business operations.