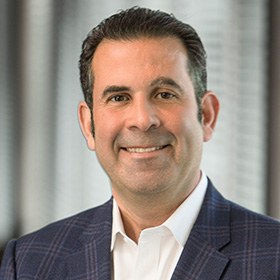 Ascension, one of the nation's largest nonprofit health systems, has appointed Eduardo Conrado as Executive Vice President, Chief Strategy and Innovations Officer. In this new role, Eduardo will continue to be accountable for the development of Ascension's digital and data strategy and platform for consumer engagement as well as care delivery operations and product innovation, and integrating these capabilities across the enterprise.
Additionally, Eduardo will be responsible for Ascension's corporate strategy and new business development functions, including the development of a sustainable strategy that is transferrable to business actions, a rigorous planning process, and the structuring and negotiation of growth opportunities for Ascension both in North America and internationally. Eduardo served on the Ascension Board of Directors from 2014-2018 before becoming Ascension Executive Vice President and Chief Digital Officer in September 2018. Prior, he was Executive Vice President and Chief Strategy and Innovation Officer for Motorola Solutions, Inc., Chicago. He will be joining community 5 of the Ascension Leadership Academy.
In FY2018, Ascension provided nearly $2 billion in care of persons living in poverty and other community benefit programs. Ascension includes approximately 156,000 associates and 34,000 aligned providers. The national health system operates more than 2,600 sites of care – including 151 hospitals and more than 50 senior living facilities – in 21 states and the District of Columbia.