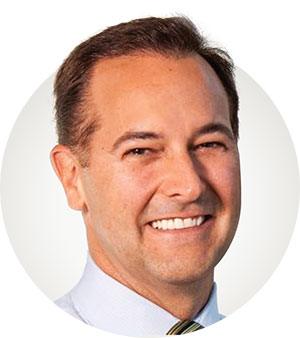 Consumer-driven healthcare (CDH) has become pervasive over the last decade as a powerful tool to help address the cost crisis in the American healthcare system. The success of CDH in reversing the cost trend – together with the recent rise in health savings account (HSA) adoption – confirms that CDH will continue to thrive into the future.
Despite its success, CDH, as we know it today, is far from perfect. Employers struggle to effectively design a CDH program (the combination of the health plan and tax-advantaged accounts paired with incentives) and communicate its value to employees, both at open enrollment and just as importantly, throughout the plan year.
At the consumer level, CDH requires employees and their families to become more involved in their healthcare decisions than ever before. This can be daunting, leaving employees feeling overwhelmed at the prospect of having to select a health plan and accounts that best meet their needs. To make matters worse, most consumers aren't adequately equipped with the tools or knowledge to do this effectively.
Thankfully, a solution is here.
With the use of modern technologies, particularly artificial intelligence (AI) and machine learning, CDH is rapidly evolving to improve the healthcare experience and drive better outcomes for employers and employees.
When their money is on the line, consumers won't tolerate a poor user experience
As healthcare costs continue to rise, a few things are certain. Consumers will continue to take on greater financial responsibility for their healthcare, and they won't tolerate an overly-complicated or poorly-supported experience to manage it.
Historically, there has been little support to help consumers understand and select a combination of health plan and tax-advantaged accounts (HSAs, flexible spending accounts (FSAs), etc.) that deliver the most value for their unique situations. But, with the rise in CDH adoption, consumers need this support and guidance more than ever, and they expect their employers and providers to rise to the occasion.
While some consumers have had the benefit of a dedicated advisor to help make these important decisions, this one-to-one model is costly, inefficient, and ultimately unsustainable. Outside of healthcare, consumers have become conditioned to expect extremely high levels of added value from technology, making routine and even complicated tasks far less onerous.  
In the same way, modern technologies can improve the way consumers save and pay for their healthcare expenses.
Where can we expect to see the biggest changes in CDH technology? With improvements across every stage of the benefits lifecycle, let's look at four areas ripe for high-impact innovation:
1) Guided enrollment decisions
In this case, machine learning can be applied to educate and guide consumers to elect the right combination of plan and benefit accounts based on past spending behaviors and a future needs analysis – providing recommendations every step of the way with the goal to stretch each dollar further, while at the same time educating the consumer on key topics such as retirement planning and saving strategies.
These improvements won't only be felt by the consumer. Automating this personalized guidance will increase CDH adoption while improving the overall health and financial wellness of the employer's workforce.
2) Smart consumer spending
When consumers pay out-of-pocket for healthcare and they have access to cost transparency tools, they will make smarter decisions regarding when and where to purchase healthcare services. Modern technology can be used to help these consumers compare providers by price and quality of care.
For example, consumers will able to use the CDH app on their smartphone to locate a retail pharmacy within walking distance that offers a $17 strep test, versus paying three times the cost to have the same test performed at an urgent care facility that's three miles away.
Taking this a step further, imagine, a week before your asthma prescription is due for a refill, you are shopping at your local grocer when you receive a text message that says, 'Come back next week, fill your asthma prescription while you shop for dinner, and save $30. Ask your grocer's pharmacist to transfer your prescription now.' Wicked smart, right?
3) Personalized savings advice
Consumers aren't disciplined to save across many facets of their life, so it's unlikely that they will save for their long-term healthcare expenses without continued education and, better yet, technological intervention. Some of these tools exist in the retirement space but have yet to make their way to CDH, despite the triple-tax advantage of HSAs.
Soon, AI will track consumer spending to provide personalized recommendations for short-term savings that can be seamlessly redirected to the account holder's long-term investment account. To add upon the previous examples, once the consumer saved on their strep test or their asthma medication, if they have an HSA, the smart CDH app would ask the account holder whether they want to transfer the savings to their investment account with a simple click of a button. To incent them to do so, the CDH app will also show the account holder the future value of their savings should they choose to invest it.
4) Integrated financial incentives
Employers have also begun to tie HSAs to their broader wellness and engagement programs and make account contributions the reward for health and financial wellness activities completed throughout the year.
AI-powered technology will enable these employers to set personalized incentives that financially reward consumers to eat better, stay active, and manage or prevent the onset of chronic diseases. They will be able to track progress using smart devices like step counters and heart rate monitors, and employees will be able to see exactly what they need to do in order to receive their incentives.
The future is now
For some time, advanced technologies such as AI and machine learning have been 'about to' change everything. As we enter 2019, the wait is finally over. CDH providers are now ready to arm employers and consumers with the smart tools needed to maximize the value and utility of CDH. As consumers continue to take increased financial responsibility for their healthcare, demand for improved user experience will only grow.  
Steven G. (Steve) Auerbach is the Chief Executive Officer at Alegeus, a market leader in consumer-directed healthcare solutions. Steve brings over 25 years of experience in healthcare benefits, including roles as President of Connextions and senior leadership positions with UnitedHealth Group, ChannelPoint and Cigna. With a singular focus on making customers successful, Steve has a proven track record of driving organizational growth by offering differentiated value, providing excellent customer service, and creating outstanding consumer experiences.