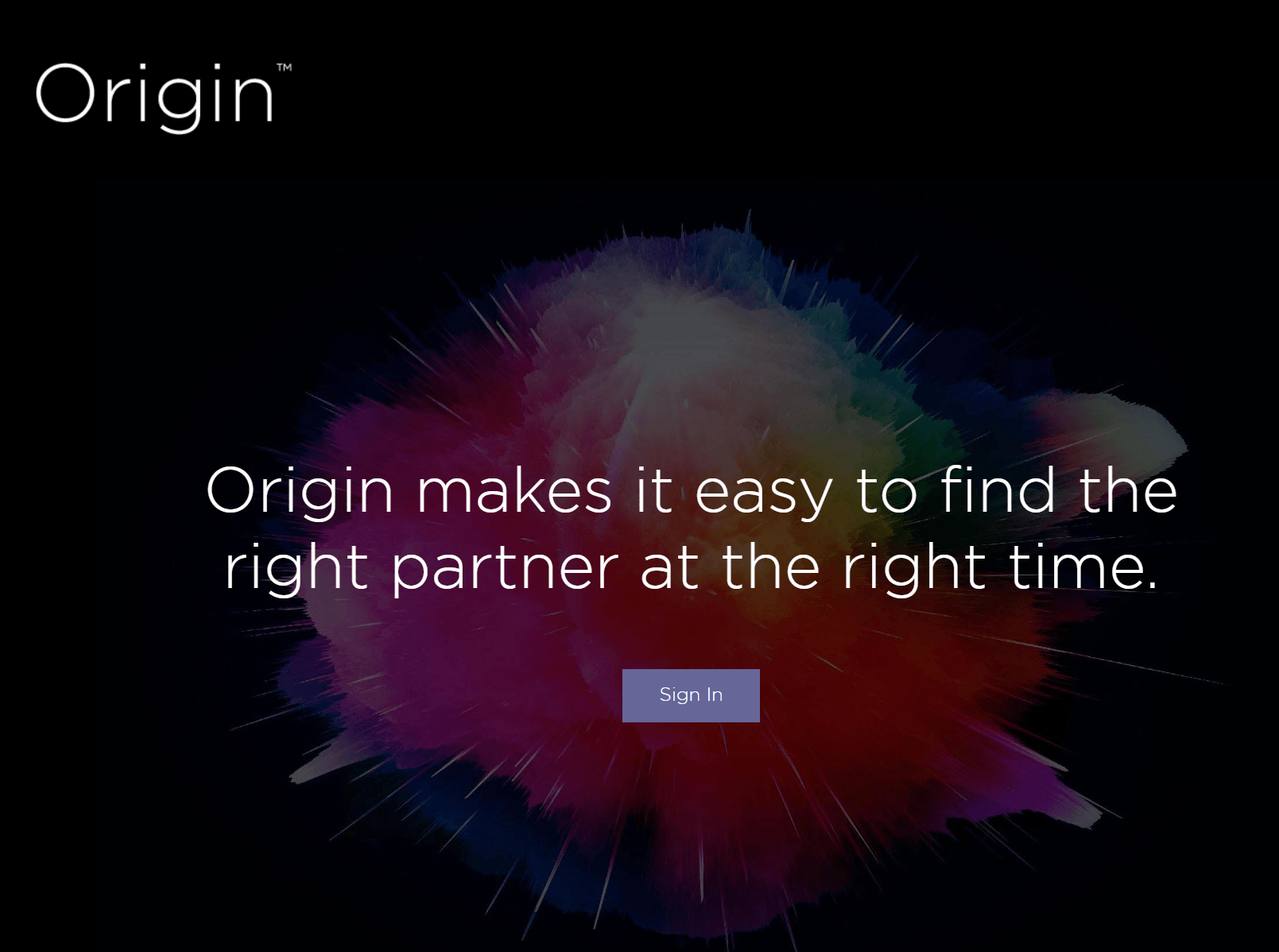 MATTER, a Chicago, IL-based healthcare incubator and innovation hub, and rMark Bio, a life sciences AI company announced the launch of Origin™ — a new product to further accelerate healthcare innovation via collaboration. Exclusively available to the MATTER community of startup members and partner organizations, Origin combines the power of machine learning with MATTER's expertise in vetting, coaching and convening to match pharmaceutical companies, payers and health systems with the right startup collaborator.
Inception of Origin
The idea to combine rMark Bio's recommendation engine with MATTER's expertise in startup-industry matchmaking was sparked by an experience rMark Bio had as a MATTER member. In 2016, through MATTER's programs, rMark Bio connected with a director at a pharmaceutical company who was looking to solve a specific problem — which, as it turns out, rMark Bio's technology was well-equipped to solve. The insight from this connection resulted in a pivot, a pilot and, in the years since, multiple customers for rMark Bio.
"Through MATTER, we had the opportunity to make the right connection at exactly the right time in our development," said Jason Smith, co-founder and CEO of rMark Bio. "Origin is designed to scale opportunities like ours. A lot has to go right for that to happen, so we're using best-in-class modeling to help MATTER cut through the noise and optimize opportunities for startups and large organizations alike."
Origin: Healthcare Innovation Matchmaker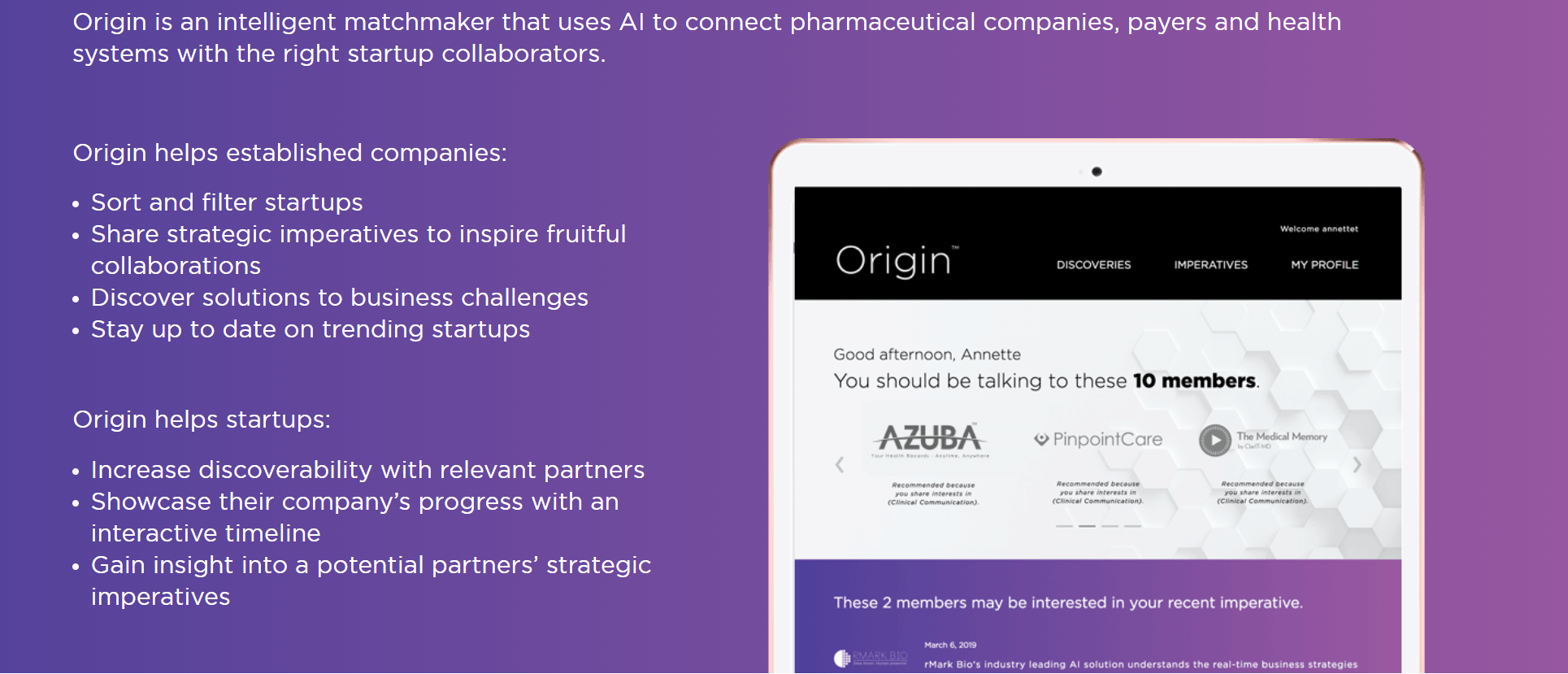 Origin is built on rMark Bio's Fabric™, a machine learning platform that delivers personalized business intelligence through integrated applications and API-accessible services that are built to solve common scientific and business challenges within life sciences and healthcare organizations.
"MATTER works with entrepreneurs who are developing products and solutions that can meaningfully improve health and healthcare, and we work with established organizations that need innovative ideas," said MATTER CEO Steven Collens. "We help the right people find each other at the right time, so they can collaborate on developing and implementing solutions that improve health and care."
Every match recommended by Origin is validated by MATTER before facilitating the next step: the right kind of introduction, from a formal pitch opportunity to a casual conversation, supported by pre-meeting coaching and mentorship for entrepreneurs when needed. MATTER also works with established healthcare organizations to build the capabilities needed to effectively innovate and collaborate with startups.
"It takes human intelligence to build AI," said Smith. "We're pleased to be collaborating with healthcare's leading startup incubator to develop Origin and ensure that every recommended startup-industry match gets the expert support needed to be successful."