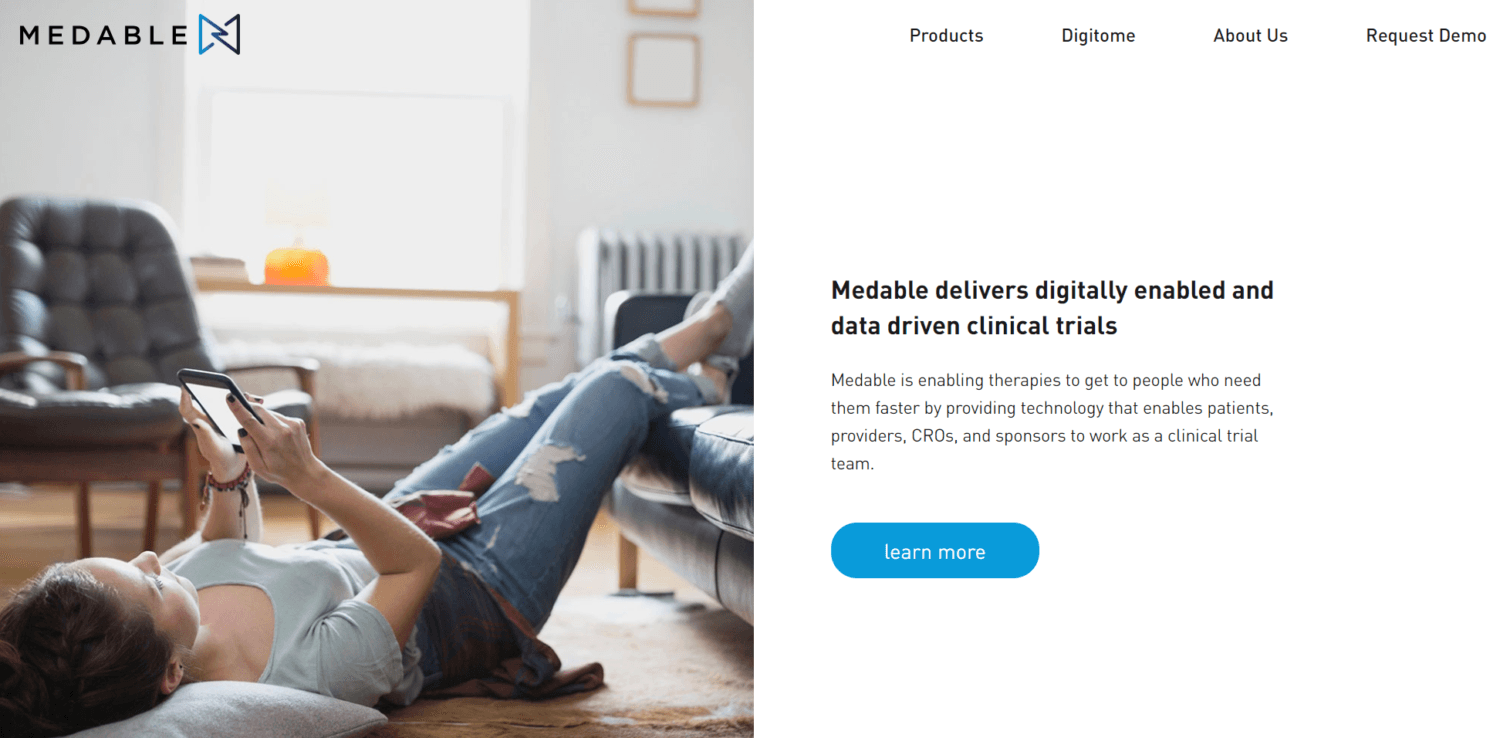 The National Cancer Institute (NCI) has awarded Medable Inc. an end-to-end platform for digitally enabled and data-driven clinical trials two Fast-Track Small Business Innovation (SBIR) grants. The grants will provide up to $3.5 million in nondilutive research funding over the next several years to develop digital platforms to improve patient care.
TogetherCare (Track Outcomes & Guidance, Technology for Health and Effective Resources)
The first grant award provides funding to develop TogetherCare (Track Outcomes & Guidance, Technology for Health and Effective Resources), a mobile app on a smart software system that informal caregivers will use to develop and implement home-based care for cancer survivors. The ultimate aim of this project is to provide a product that promotes engagement of all stakeholders to plan for care through an integrated and dynamic care plan with resources and communication pathways for care at any stage in the cancer or other disease continuums.
The mobile app will help alleviate the cancer caregiving burden and facilitate communication with patients' healthcare teams by centering the conversation around a care plan. This Fast-Track project will develop and validate a final TogetherCare mobile app that can be immediately implemented in healthcare setting
 DigiBioMarC (Digital BioMarkers for Clinical Impact
The second award will fund the development of DigiBioMarC (Digital BioMarkers for Clinical Impact), a scalable and flexible cloud-based platform to capture and analyze wearable, implantable, or external device data. This platform also provides an informatics tool for automated data aggregation, integration, and machine learning algorithms. Based on the scalable user-centered Medable platform, the solution implements standardization and normalization of patient-generated data to drive health insights.
The goal of the second Fast-Track project is develop a product that improves cancer research data and clinical trials, enhances clinical care, and that can be used to easily engage patients in preventive health behaviors and treatment adherence.
Why It Matters
"The SBIR program is incredibly competitive and winning these awards are another validation of Medable's industry-leading, intelligent end-to-end cloud platform that provides a unified, flexible suite of tools where patients, providers, CROs and sponsors can work together as an effective clinical trial team," said Dr. Michelle Longmire, Medable CEO and co-founder. "We are the only health platform company providing health prediction and precision across massive mobile app datasets, and these funds will support the development of new products that have the potential to improve patient outcomes. As a leader in global clinical trial innovation, we want to enable a transformation to better understand human health."
Human Digitome by Medable from Medable on Vimeo.