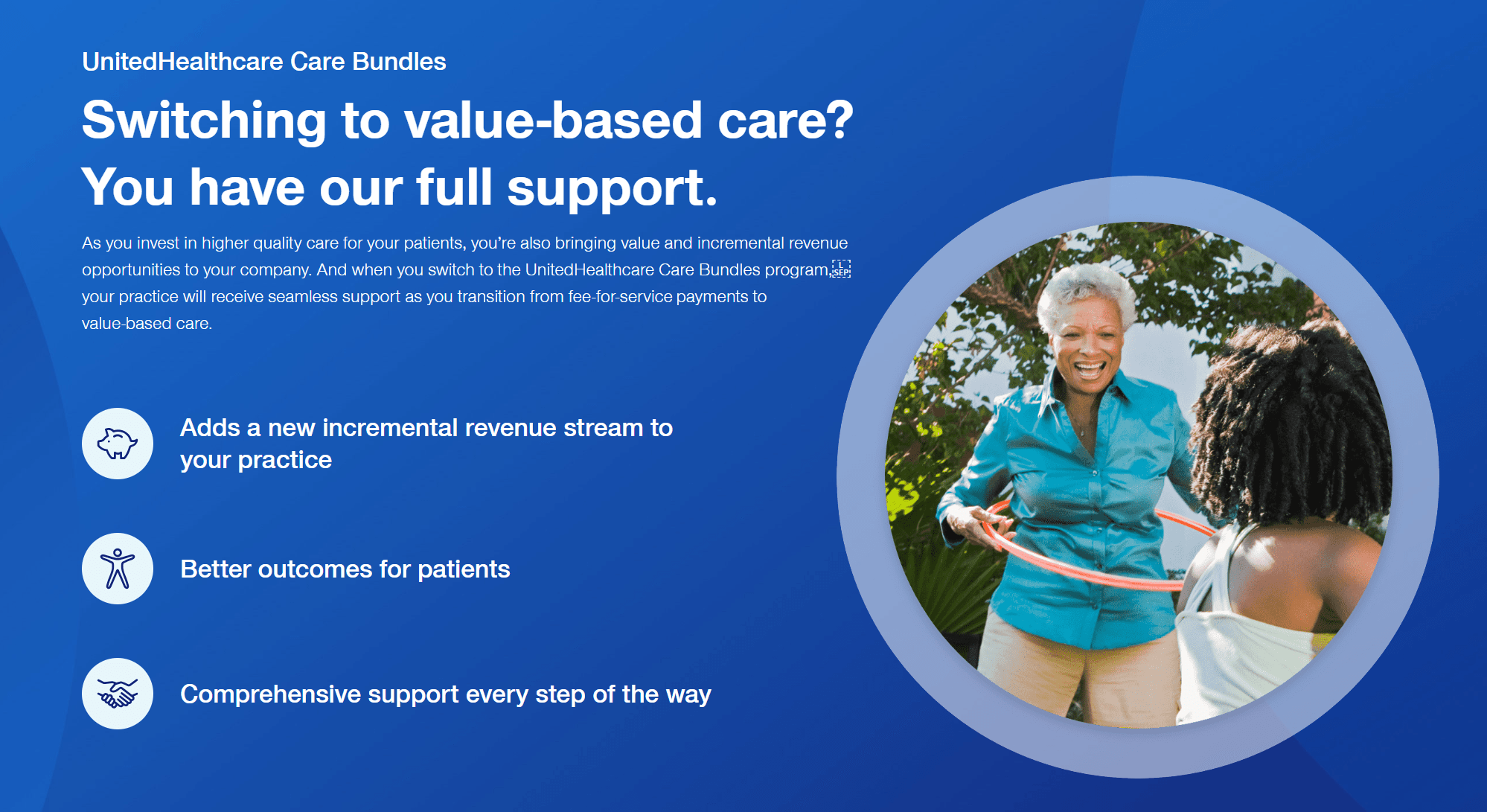 UnitedHealthcare announced this week it is expanding its use of bundled payment offerings to care providers participating in Medicare Advantage plan networks across more than 30 states to improve quality and lower costs. The expansion builds upon UnitedHealthcare's existing work with the Centers for Medicare & Medicaid Services' Bundled Payments for Care Improvement Advanced (BPCI Advanced) program for fee-for-service Medicare.
UnitedHealthcare Care Bundles Program Overview
The UnitedHealthcare Care Bundles Program will offer care providers in more than 30 states the opportunity to participate in bundled payment models for their patients enrolled in UnitedHealthcare Medicare Advantage plans for certain procedures, including hip and knee replacements, spinal fusions and coronary bypasses. This is in addition to the ability to participate with UnitedHealthcare in the BPCI Advanced program.
Benefits of Bundled Payments
Bundled payments emphasize high-quality, coordinated health care at a lower cost by setting price and quality standards for procedures and follow-up treatments, and then rewarding participating care providers for exceeding these standards. They are a shift away from the common fee-for-service model that pays for each treatment.
"Our extensive data and technology experience positions UnitedHealthcare to collaborate with care providers to support better health and better care, at a lower cost," said Jeff Meyerhofer, president of bundled payment solutions, UnitedHealthcare Medicare & Retirement. "We are making it easier for care providers by managing both the fee-for-service and Medicare Advantage models, taking on the administrative burden and tailoring our services to their individual needs, so they can focus on caring for their patients."
Scalable Services and Support for Partnering Care Providers
UnitedHealthcare will provide partnering care providers with scalable services and support, including care management solutions to help patients receive a quality experience from pre-operative education to post-acute care. The program also offers patient engagement tools, performance analytics and consulting, and payment administration services.
UnitedHealthcare's Commitment to Value-based Care
The UnitedHealthcare Care Bundles Program is part of the company's ongoing commitment to deliver value-based care. By the end of 2020, UnitedHealthcare expects to have $75 billion in care provider reimbursements tied to value-based arrangements annually. To date, more than 3 million people enrolled in UnitedHealthcare Medicare Advantage plans are treated by care providers in value-based models.