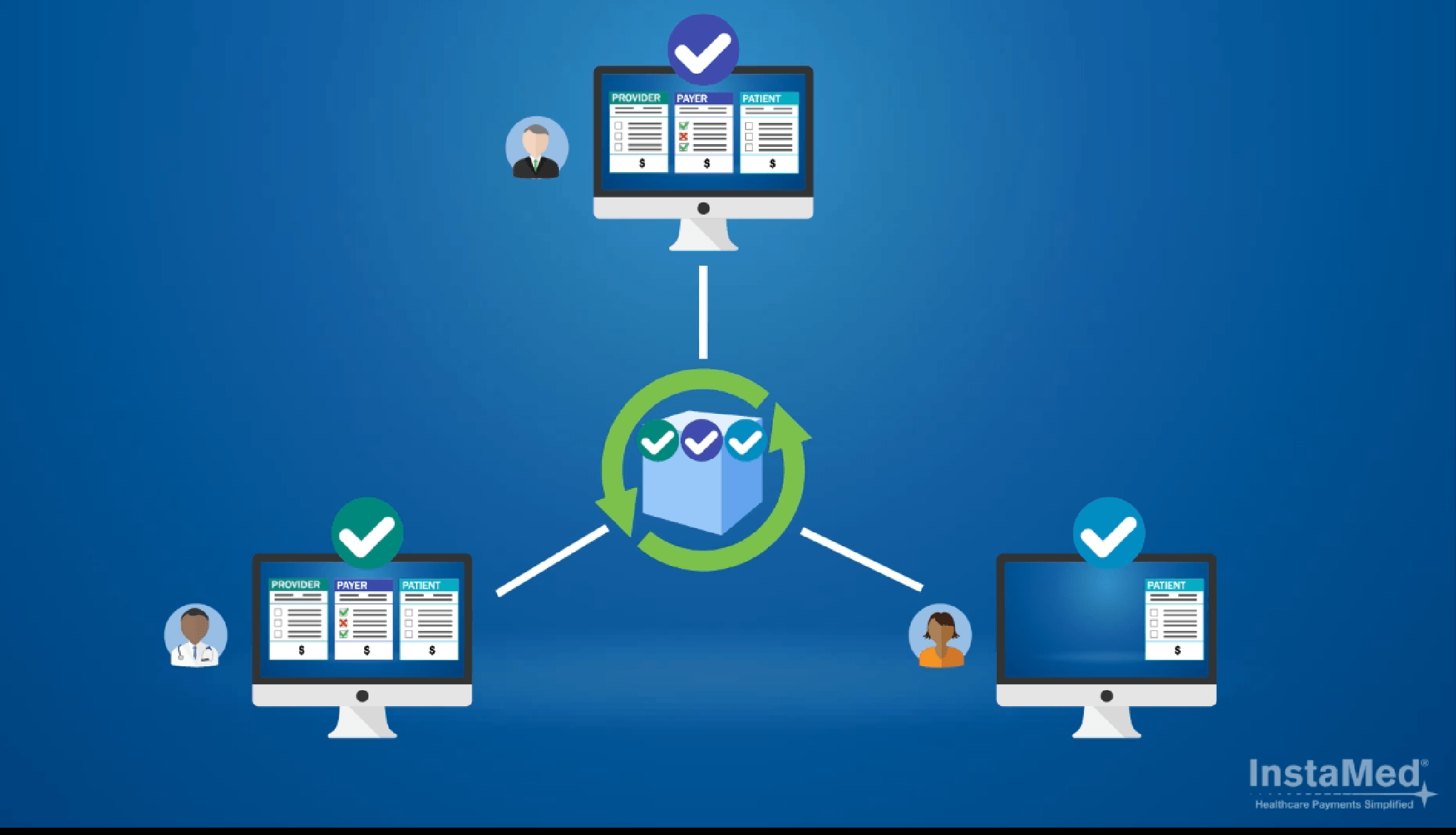 InstaMed, a healthcare payments network, announced that it released a blockchain app prototype to demonstrate how blockchain technology could be leveraged for the interaction points among providers, payers and consumers including claim submission, claim adjudication, claim payment, patient billing, and patient payment. InstaMed built the blockchain prototype on HL7 FIHR v4. 
Full Visibility into Full Lifecycle of A Patient Encounter
Providers and payers nationwide are challenged to find ways to cut costs and drive efficiency in their organizations while also facing pressure to create better consumer experiences. InstaMed developed a blockchain prototype that offers a way to significantly reduce manual processes and paper communications while giving all stakeholders the visibility into the full lifecycle of a patient encounter.
What Is the InstaMed Blockchain Prototype?
The InstaMed blockchain prototype essentially creates a shared patient account ledger accessible by the provider, payer, and consumer. Patient accounts are tracked through the entire claim payment cycle. Payments and adjustments are posted once. The blockchain holds the shared patient account ledger including patient account, encounters, claims, and payments. Providers, payers, and patients are able to view and write to the record's blockchain based on HIPAA and business process rules.
InstaMed Blockchain Prototype
– Eliminate duplicate posting and reconciliation processes across providers, payers, and consumers caused by having multiple ledgers
– Enable all stakeholders to see a patient encounter through all phases: claim submission, claim adjudication, claim payment, patient billing, and patient payment
– Avoid and identify the source of mistakes or fraud