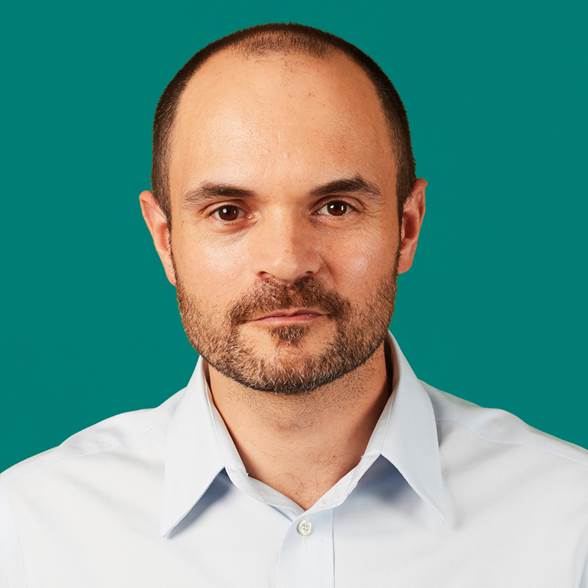 The American Liver Foundation estimates that over 30 percent of the U.S. population has some degree of non-alcoholic fatty liver disease (NAFLD), the most common type of liver disease in the Western world. This can impact other factors of overall health, given the link between NAFLD and diabetes, obesity, insulin resistance, and other metabolic risk factors.
One of the key issues in NAFLD patients is the differentiation of NASH from simple steatosis and identification of advanced hepatic fibrosis. Until now, liver biopsy has been the gold standard for identifying these two critical endpoints but has well-known limitations including invasiveness, rare but potentially life-threatening complications, poor acceptability, sampling variability, and cost. NASH is typically characterized by a specific pattern on liver histology, including steatosis, lobular inflammation, ballooning with or without peri-sinusoidal fibrosis. A biopsy is not considered fully accurate and also carries potential side effects that are infrequent but clinically important.
Furthermore, due to the epidemic proportion of individuals with NAFLD worldwide, liver biopsy evaluation is impractical, creating a need for non-invasive assessment for the diagnosis of NASH and fibrosis. Patients who would benefit most from early evaluation include those with components of the metabolic syndrome. The 2019 Standards of Medical Care in Diabetes issued by the ADA recommend that patients with type 2 diabetes or pre-diabetes and elevated liver enzymes or fatty liver should be evaluated for the presence of NASH and liver fibrosis.
Given this expanding need for liver assessment, biopsies may be inadequate for patient assessment on a large scale is given their significant resource and cost burdens. Now more than ever, the adoption of accurate non-invasive measures of liver health is a critical necessity.  
The Value of Non-Invasive Screening Methods
A growing number of healthcare providers have started adopting non-invasive screening methods that can detect NAFLD in the absence of indications or warning signs. This innovative and painless approach can be performed in the doctor's office as part of an annual exam and is covered by Medicare, Medicaid, and other insurance plans.
A 10-minute screening offers quick insight into liver health – measuring liver fat content and liver stiffness (associated with fibrosis and cirrhosis) – while potentially eliminating the need for a liver biopsy and/or further testing. Test scores provide information the physician can use to make a referral to a specialist or recommend additional assessments. In fact, a yearly NAFLD screening is likely to become standard practice similar to mammography or A1C blood sugar testing.   
A Tool To Support Cost-Effective Screening Methods
Devices that assess liver stiffness using a patented technique called Vibration-Controlled Transient Elastography (VCTE™). VCTE is recognized worldwide as the original and most extensively studied technology for liver stiffness assessment. VCTE has been included in over 2000 peer review publications and is across most clinical practice guidelines.  
In the VCTE assessment, a shear wave is mechanically induced. The speed of the shear wave is measured with pulse-echo ultrasound. Scientific validation establishes that high shear wave speed correlates to high liver stiffness.
To complement the VCTE assessment estimates the fat content in the liver using a patented technique called Controlled Attenuation Parameter (CAP™). In the CAP technique, ultrasound attenuation rate is measured simultaneously in the same 3cm3 region as the assessment of liver stiffness. This approach minimizes the operator's effort while assuring the assessment is performed in the same location in the liver tissue, thus allowing for consistency of measurements over time.
Most of the compounds in advanced clinical trials include these technologies in their risk stratification strategies. One approach is three-tiered: 1) rules out/in advanced fibrosis FIB-4 or NAFLD fibrosis and searches for other causes of liver disease with a blood sample; 2) performs screening to rule out/in advanced fibrosis, and 3) MRE/biopsy.
With innovative non-invasive technologies, NAFLD is reversible if caught in the early stages and accompanied by lifestyle changes. What's more, simple screening and early detection can help to prevent more serious conditions, such as end-stage liver disease or liver cancer. 
Identifying At-Risk Patients
An interim look at an ongoing study of 10,000 patients with no history of liver disease was conducted in community-based endoscopy centers by the Florida Research Institute (FRI). Only 43 percent of patients evaluated had what is considered normal livers based on assessment alone, while the remainder had some form of liver abnormality, ranging from elevated liver fat to liver fibrosis, including 13 percent suspected of having undiagnosed liver fibrosis or cirrhosis. While further workup is recommended to confirm the extent of liver disease in these patients, this analysis of the first 367 patients suggests a significant rate of undiagnosed NAFLD in the population studied.
These results underscore the importance of identifying asymptomatic patients who may be at risk for advancing disease for earlier intervention, while the increasing prevalence of disease shows the importance of regular assessment.
Laurent Sandrin is the cofounder of Echosens. Echosens is an innovative high-technology company offering a full range of products and services supporting physicians in their assessment and management of patients with chronic liver diseases.