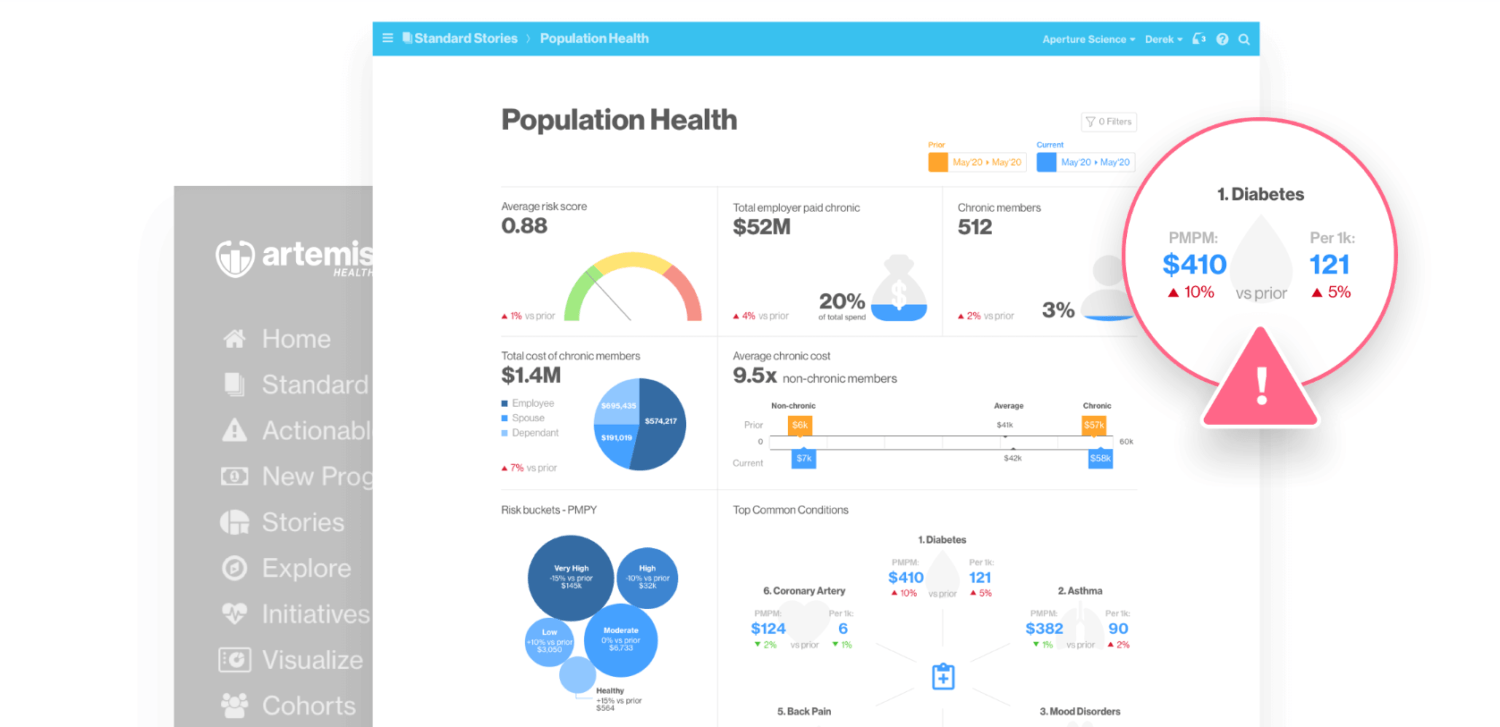 Artemis Health, a Utah-based benefits data analytics company has raised $25 million in Series C funding led by Bessemer Venture Partners with Maverick Ventures, F-Prime, Hearst Health Ventures, and Rose Park Advisors. The company plans to use the latest round of funding to further expand and scale its platform and services to help employers get the most from their healthcare spending.
Artemis Health: Actionable Insights from Benefits Data
The cost of healthcare is skyrocketing, but few in the industry have the tools they need to address it. Since nearly 60% of Americans get their healthcare benefits through their jobs, employers need a solution to reduce wasteful spending and improve the quality of care.
To resolve this, Artemis Health was founded in 2013 with the mission of  providing self-insured employers with insights into employee benefits data to help them reduce wasteful spending and provide effective, affordable health and wellness coverage for employees. Artemis Platform gives human resources professionals the insights, data, and analytic support they need to make data-driven decisions about employee benefits. Artemis clients use their benefits data to help employees lead healthier lives; for example, they're eliminating wasted prescription spending, tracking the success of wellness programs, and finding gaps in care or coverage.
Artemis Health for Employers
Artemis Health includes proprietary data models and clinical experts to help employers identify the dollars left on the table including comparing data feeds like medical, prescription, eligibility, wellness, biometrics, dental, and more. Users can keep an eye on utilization and member trends that lead to inefficient spending and allow Artemis to communicate insights to vendors help them better plan messages and improve outcomes.
Artemis Health for Advisors
Artemis Health gives benefits professionals the tools they need to find insights and propose innovative solutions to their clients. The Artemis Platform saves advisors time and headaches, giving them easy access to the data they need to answer their clients' toughest benefits questions. Advisors can utilize benchmarking data, plus filters and tools to help them segment member groups, find out how they compare, and track their progress over time.
Recent Traction/Milestones
2018 saw tremendous growth for Artemis Health, including doubling the employee count, adding new functionality to the platform, and creating a next-generation data management system. The Artemis Platform now improves the lives of over 4 million employees and their families who receive benefits through our employer and broker customers.
"Employers are uniquely positioned to fix healthcare in the United States by optimizing their health benefits in the best interest of their employees. Artemis Health's mission is to make it easy for them to leverage the data created by their benefits programs to do exactly that. Some of the most forward-thinking employers in the country trust us as their partner, and we're thrilled that Bessemer Venture Partners, one of the most savvy investors in the world, is throwing their weight behind our mission as well," said Grant Gordon, CEO and co-founder of Artemis Health. "Bessemer has a long track record of funding companies that succeed in solving on huge challenges, and their investment in Artemis Health is great validation of not only our mission, but also the progress we've made in accomplishing it. This new capital and Bessemer's expertise will help us push the boundaries of what's possible with data and accelerate our growth and positive impact on healthcare."