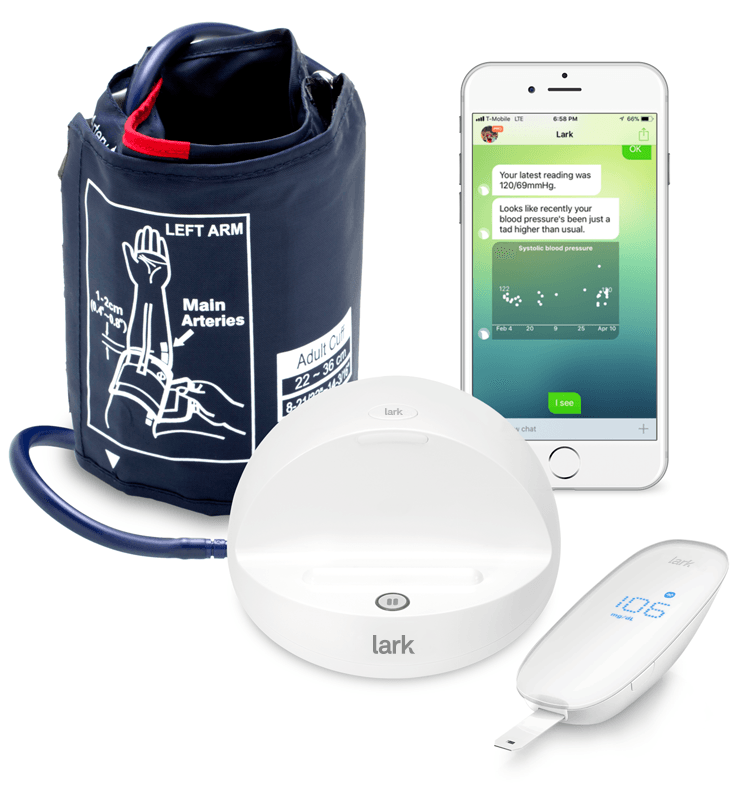 Lark Health, a chronic disease prevention platform, today announced that its AI-based Diabetes Prevention Program (DPP) has received Full Recognition status from the Centers for Disease Control and Prevention. CDC Full Recognition is the highest level of clinical recognition for the DPP, and Lark is now the only DPP that uses cutting edge A.I. to be awarded this recognition.
Lark's DPP is the second-largest in the country and one of the fastest-growing. Lark's A.I. platform is augmented by experienced human coaches to deliver real-time personalized coaching that achieves sustained outcomes at scale. Lark works with several of the largest health insurance plans and self-insured employers in the country to help their members prevent and manage chronic diseases and has close to two million members on its platform.
DPP Results/Outcomes
For example, Nicholas Perez joined Lark's Diabetes Prevention Program after his blood pressure and weight reached peaks and he was at risk for developing type 2 diabetes. While enrolled in the Lark DPP, he lost almost 100 pounds and controlled his blood pressure, reducing his systolic from 170 mmHg to about 130 mmHg. "Lark has been a big part of my life for the past 8 months. It's helped build me up. I can never thank Lark enough," said Perez.
56 percent of members engaged in Lark's DPP achieved at least 5 percent weight loss, compared with an average of 35 percent of members in other programs. Weight loss of 5 percent can reduce the risk of developing diabetes by up to 58 percent and help manage other chronic conditions such as hypertension.
In order to receive CDC Full Recognition, the highest level of recognition, Lark's DPP had to meet or surpass six engagement and clinical measures, including high engagement during the entire year, a high percentage of validated weight measurements over time, and average weight loss of 5 percent or greater in the year-long program.
"CDC Full Recognition is a huge vote of confidence in Lark's approach and ensures that our Diabetes Prevention Program is effective, evidence-based, and truly helps people prevent the onset of type 2 diabetes," said Lark CEO and co-founder Julia Hu. "Lark's clinically validated technology enables us to provide a highly-personalized diabetes prevention program to each member at risk, and for those who already have diabetes, to help them stay healthier longer."
"Chronic conditions are the challenge of our lifetime, and tackling the problem requires Lark's capabilities – namely, the scale to serve millions of consumers, wherever they are and whenever they need it," added Hu.