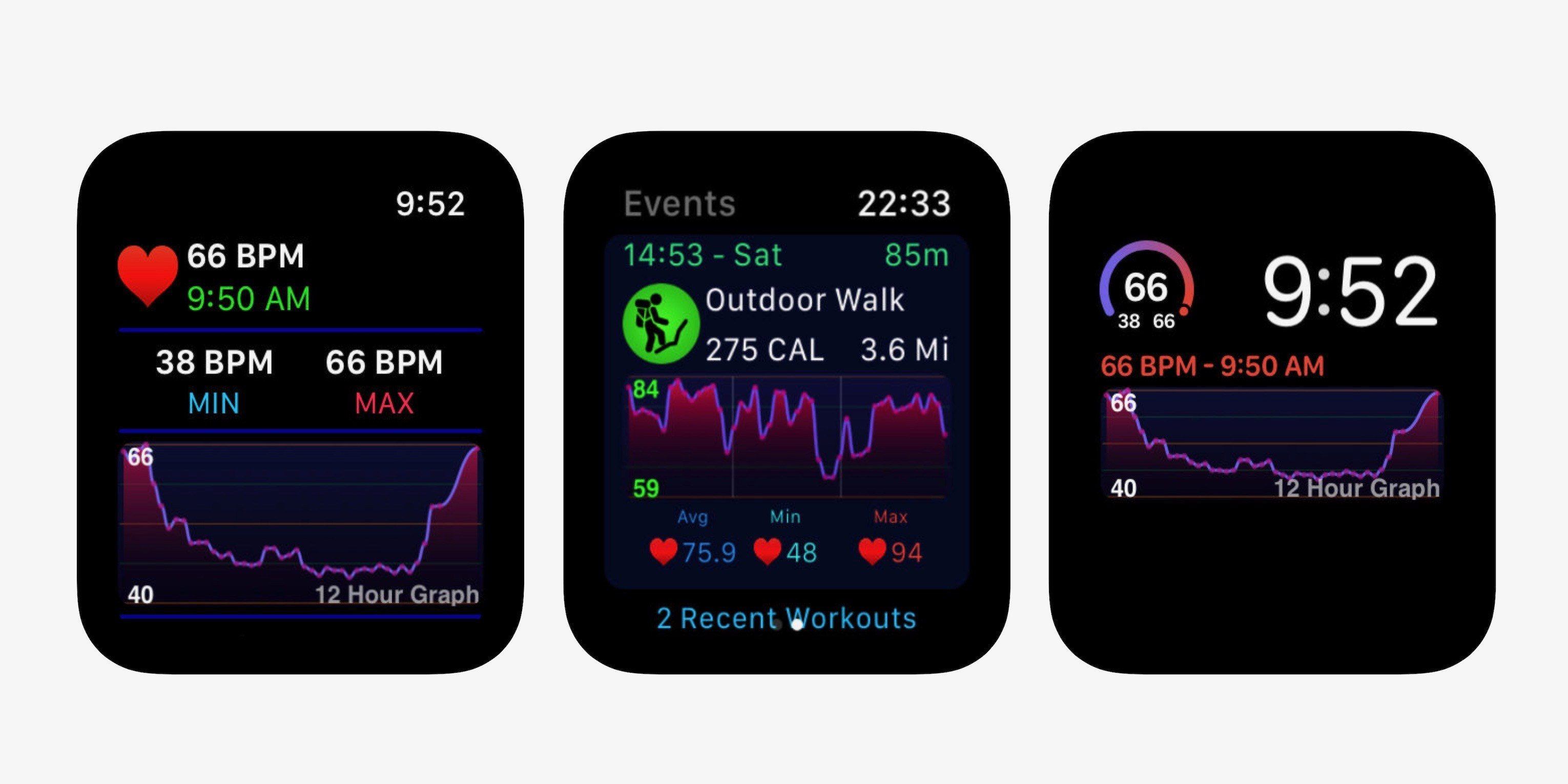 Third-party app Heart Analyzer announced it has added live heart rate support, improved complications for Apple Watch Series 4 users. With support for live heart rates, Heart Analyzer will now record your heart rate in real-time when you have the app open. This update allows consumers to get detailed information about your heart rate at specific times, and view trends and graphs over time.
On Apple Watch, the app: 
– Includes an instant and informative app giving you a snapshot of your heart rate for the day with an updating graph.
– Make use of customizable complications to keep you up to date with your heart rate.
– Apple Watch Series 4 users can get a live heart rate graph right on their wrist with the Infograph Modular complication!