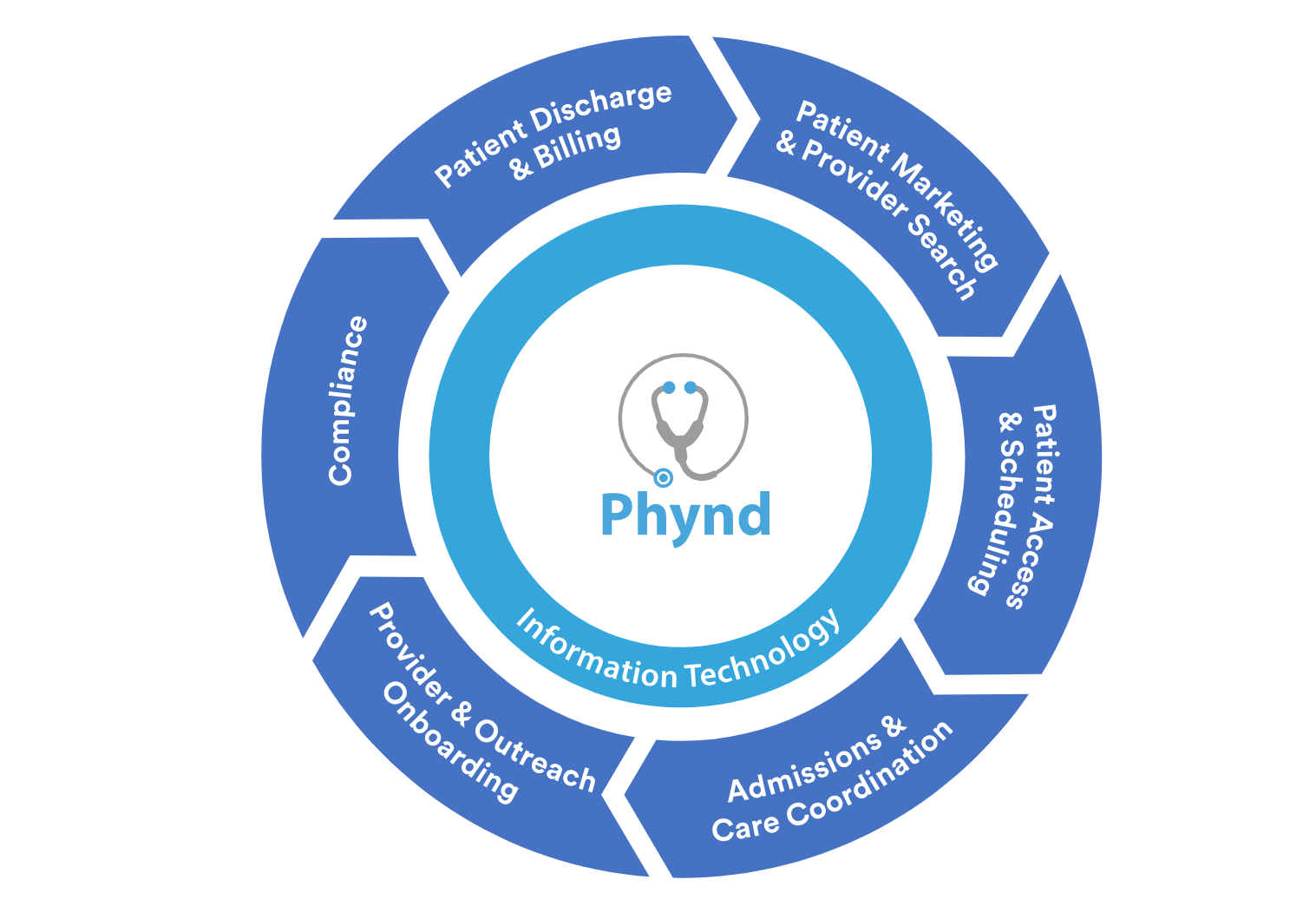 Phynd, a Dallas-based provider information management platform, today announced it has raised more than $8 million in Series B funding from participating investors MemorialCare Innovation Fund, Rex Ventures (the investment arm of UNC Health Care), Orlando Healthcare Ventures and Dallas Venture Partners.  
Provider Information Management
Founded in 2013, Phynd is a strategic enterprise platform managing all operational provider data, powering your core processes with robust provider data via easy-to-use provider enrollment, management, search, and reporting workflows. Phynd integrates with EHR, credential management, patient-facing websites, and other systems to enable health systems to build a searchable database on all providers that interact with a health system – 60,000 providers on average.
Provider profiles can be continuously curated and maintained through external authoritative sources of truth (federal agencies and state licensing boards). This national repository of pre-built profiles of all providers helps supports a real-time enrollment process.
Expansion with Epic
The Series B funds will be used to grow the collaboration with Epic as an Epic App Orchard partner and other critical healthcare software platforms. In addition, Phynd will also increase investments in its core platform, enhancing its provider enrollment, management, search and reporting capabilities. 
Leading health systems Yale, Duke Health, UNC Health Care, Orlando Healthcare, Michigan Medicine, Kettering Health Network – over 250 hospitals utilize on Phynd as their single trusted source of provider information. 
"Phynd's platform supports fundamental provider-dependent workflows: provider enrollment, management, reporting and search," said Tom White, CEO of Phynd.  "Funding from our partners will accelerate our commitment to elevate provider data to the same level of importance as patient information in a health system.  This investment will further support Phynd embedding robust provider information in internal and external systems across our clients' enterprises. The addition of MemorialCare to our board strengthens an already-strong and committed team of investors and advisors."