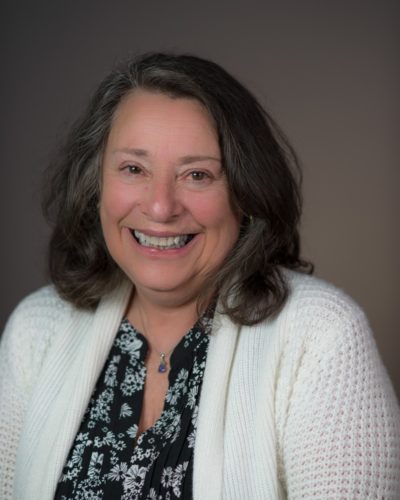 Playing phone tag and leaving voice mail is painfully inefficient. Thankfully, most of us can rely on e-mail and text messages to communicate with one another both personally and in business. In healthcare though, especially when at-risk hospice patients are involved, phone tag with a clinician is not only frustrating, but it can have life-threatening consequences.
Consider this real-life scenario: Sue, a hospice nurse, went to check on Flo, a terminally ill cancer patient. Upon the initial assessment, Sue noted that Flo has an increase in pain and is on the maximum ordered amount of Oxycontin. Sue thinks her patient needs additional pain medication ordered for breakthrough pain.
With this assessment, Sue calls the doctor only to leave a voicemail. While waiting on a return call from the doctor, Sue provides non-medication comfort measures to decrease the pain. These measures are helpful but the need for increased opioids is apparent. Now, Sue must leave for another patient appointment. While Flo is more comfortable, Sue instructs Flo's family to call her if the pain gets worse before medication gets ordered.
Sue is at her next appointment when she gets a return call from the physician. She stops to take the call and explains the situation. The doctor agrees with Sue's assessment and orders an increase is Oxycontin and adds oxycodone for breakthrough pain.
This scenario could be much different and have a more positive patient experience with expedient communications. Secure messaging would allow the nurse to contact the physician immediately, from the patient's bedside, without the phone tag. The patient would have definitive pain control without unnecessary delay.
Unfortunately, this lack of efficient care collaboration is all too common in healthcare because clinicians are often still using the telephone as their primary communication tool. However, in urgent situations, every second wasted struggling to connect with doctors, pharmacists, caseworkers, or other care team members can delay much-needed care.
Secure Texting: A Better Communication Option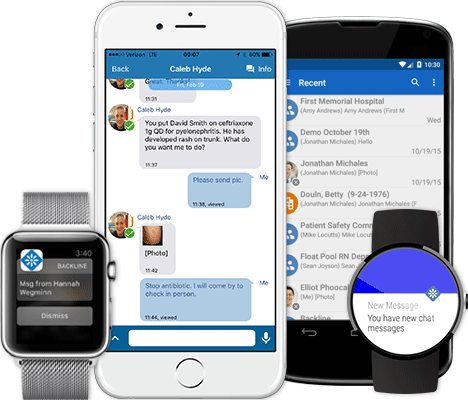 In this era of mobile communications, many hospitals and hospice/home care facilities have revolutionized and optimized their staff and patient communications by adopting secure texting applications.
Using a clinical secure messaging app, a hospice nurse can securely text other care team members both inside or outside of the facility, either one-on-one or within a group chat. These HIPAA compliant apps make real-time care team collaboration possible. Hospice nurses can even text durable medical equipment firms, mental-health counselors, and community service providers, such as transportation and meal services.
What's more, with some messaging apps, nurses can text family members and caregivers to update them on the health status of their loved one, provide education, and coordinate such needs as end-of-life care and non-medical support. Timely and supportive communication with families can help hospices increase patient satisfaction and drive higher Hospital Consumer Assessment of Healthcare Providers and Systems (HCAHPS) scores.
Connecting Care Team Members – Any time. Anywhere.
Shift changes and transitions of care are also risky times for patients. During handoffs, critical information can be shared directly through secure texting to members of the staff.  Some secure messaging apps can also send automated clinical alerts or notify clinicians of the arrival of new test results, visit notes, or other medical records if there is an integration with an electronic health record (EHR).
A hospice organization in Texas recently experienced the benefits of group chats. After meeting with a patient who seemed particularly depressed, one of the group's certified nursing assistants alerted her fellow care team members using the hospice's secure texting application. When the assigned social worker saw the message, she was able to quickly make an unscheduled, same-day visit to check on the patient.
Another way secure messaging apps can enhance after-hours communications is with pharmacies. Larger hospices often have clinical pharmacists on-staff, but smaller companies must rely on local pharmacies to fill prescriptions. If a patient needs a medication late at night, hospice nurses can securely text a request to the pharmacy or the neighborhood pharmacist on call.
A particularly valuable feature for hospice and home health providers using a call center is smart- or auto-routing. For example, if a nurse has an urgent request, she can send a secure text message from the point of care. Rather than waiting for a reply from a particular clinician or pharmacist, texts can be automatically routed to the next available care team member to address the patient's needs immediately.
Secure texting apps also can facilitate care transitions, such as those from a hospital to a hospice. For example, hospital nurses can alert the hospice care team of the patient's arrival and share critical clinical details, including the patient's current medication list before they are transferred. The hospice staff can reconcile the patient's medications and have them ready and waiting when the patient arrives.
Asynchronous vs. Synchronous
One reason secure texting works better than phone calls in the hospice environment is that texting is asynchronous while calling is synchronous. Texts are often answered quickly because reading and replying usually takes very little time and can be addressed at the person's convenience. The same person, however, may not be able to engage in a phone call or listen to a voicemail because it takes longer and may disrupt the individual's workflow or interrupt their focus.
Often a quick reply is all a hospice nurse needs from a patient's physician. For example, if a patient has a rash, bedsore, or some other visible symptom, the nurse can text the doctor a picture of the affected area. The doctor can immediately review the image and advise the nurse of the appropriate course of action.
Better Communication Drives Better Patient Care
These days, hospice care is provided in a variety of settings from home care to skilled nursing facilities. Sometimes hospice patients are admitted to the hospital and then return to a nursing home. The staff who are supporting these patients can be their most successful when they can avoid inefficiency headaches and instead focus on delivering compassionate and timely care.
Author Bio
Linda Fischer, Vice President Product Strategy, joined DrFirst after having served 21 years as a VP and CIO for Huntington where she played a key role in the implementation of an EMR and successful attestations through MU Stage 2.  Ms. Fischer is a long-time member of HIMSS, CHIME, and GNYHA, and is a founding member of the CHIME Opioid Task Force and DrFirst Opioid Task Force.  In 2009, she received the CPEHR Certification from CCHIT as well as a "Friend of Nursing" MAGNET award.  Ms. Fischer served on the original Board of Directors in the creation and implementation of the Long Island HIE, known now as HealthEx.