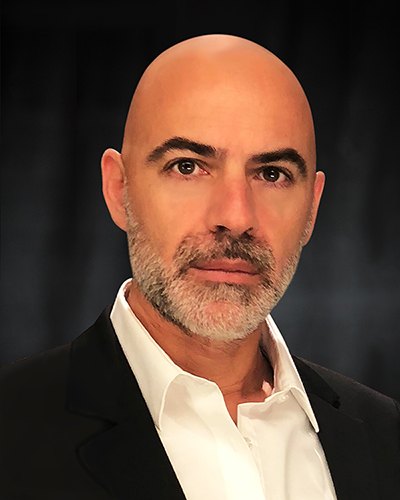 The past several years has brought healthcare organizations closer and closer to integrating precision medicine and genomics into the daily business of care delivery. As an industry, we are nearly at the tipping point and I anticipate we will see significant acceleration towards this objective in 2019. Organizations will determine their precision medicine strategy, as well begin to develop operational processes defining how genomic data is managed and appropriately used.
Progress in five specific areas will fuel this acceleration…
1. Scientific discovery. Without a doubt, new discovery continues and much remains to be proven about the relationship between phenotypic (outward manifestation) and genotypic (internally coded, inheritable information) of genetics. Nevertheless, we have a vast (and still expanding) body of knowledge about how genomics can help determine patient risk for disease as well as guide effective diagnostic and therapeutic decisions, especially in oncology and cardiology. In addition, pharmacogenomics gives healthcare providers vital insights not only into how genetic variants impact medication metabolization, but also exposes drug-drug-gene interactions that can be avoided.
Providers have growing evidence-based correlation to support leveraging genomics at the point of care. The value has been proven in several clinical areas and is gradually expanding across many other areas of medicine. This will prompt leaders to develop a much more mature precision medicine plan next year, with full execution later in 2019 and 2020.
2. Alignment of incentives. To date, it has been difficult for providers to justify the cost of genomic testing, as well as related expenses affecting treatment options, data management, and infrastructure, etc. Reimbursement is rare and policy differs wildly from payer to payer.
We are beginning to see movement in this area and anticipate change will come more rapidly in 2019 and beyond. There is gradual but powerful movement towards the realization that precision medicine absolutely, dimensionally changes how we treat patients and how we keep them healthy – from both a value and a quality standpoint. These considerations appeal to payers and they will begin to implement appropriate incentives for providers to pursue precision medicine as a standard of care.
3. Regulatory decisions. In the case of precision medicine, the policy is ahead of practice.
In 2018, the U.S. Food and Drug Administration approved two direct-to-consumer genomic test: one to help determine breast cancer risk (March) and one to uncover genetic variants associated with a patient's ability to metabolize some medications (October).
This national-level recognition that precision medicine is a valuable tool will force healthcare leaders to explore how best to act upon the data being presented and how to make it useful at the point of care.
4. Consumer interest and demand.
In addition to providing credible validation about the usefulness of genomic insights, the FDA approvals fueled great consumer interest in precision medicine.
This interest, in turn, is going to drive rapid change. It has become clear that consumers believe the expense of genetic tests is justified. And if their healthcare provider doesn't provide testing, they will pursue the information on their own. This means healthcare organizations need to be ready to rise to several challenges:
– How can we provide the necessary checks and balances to ensure clinical quality in the tests consumers may be relying upon?
– How can we educate our providers to respond to questions consumers bring to them about genomics data they acquire elsewhere?
– How can we educate our patients to ensure they seek – and receive – information that is accurate and leads to better decisions and health?
– How can we ensure that other clinical factors are integrated with genomics data to arrive at the most appropriate and effective care decisions?
Consumer interest in precision medicine, compounded by access to genomic testing outside of a clinical setting, creates a real urgency. Healthcare providers are in "catch-up" mode: their patients may be ahead of them. Providers must decide if they are simply going to react to what is happening in the consumer market or become proactive so they can bring information and options to patients, help them understand and contextualize genomic test results, and integrate this information into comprehensive clinical decision-making.
5. Advances in technology
Rapid technological developments have coincided with accelerated scientific discovery in genomics, combining to enable the industry to help patients in ways it never could do before. Health information technology has leapfrogged in maturity. Cloud-based solutions with powerful processing capabilities like the 2bPrecise platform enable developers to "think outside of the box" and provide exponentially greater functionality and ease of use.
These five forces are making precision medicine a strategic and high-priority consideration for healthcare leaders. Practical integration of genomic test results during the clinical decision-making process is within reach. Financial barriers are diminishing, while the therapeutic value is gaining critical mass. And, increasingly, the ethical and moral question of why a healthcare organization would choose NOT to use genomic information is being raised.
Decisions made and actions taken in 2019 will be critical. Healthcare leaders must adopt a strategic approach to precision medicine so they can prepare for this paradigm shift, rather than being forced to simply respond to it.
Assaf Halevy is founder and CEO of 2bPrecise, LLC., leading an international team dedicated to bridging the final mile between the science of genomics and making that data useful at the point of care.