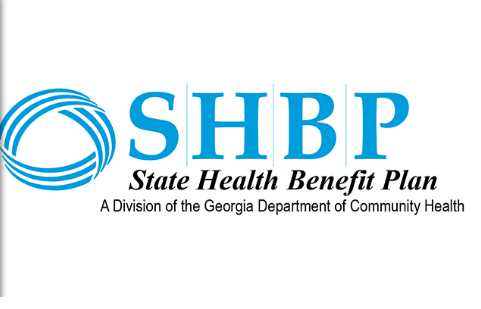 Walmart to contribute annual incentive dollars earned through Sharecare to help eligible State Health Benefit Plan members purchase prescription medications and vision products at its retail stores; Emory Healthcare and Rollins School of Public Health to measure the impact of the new incentive program.
Georgia Department of Community Health (DCH) is launching a new incentive program to reward State Health Benefit Plan (SHBP) members who engage in healthy behaviors through Sharecare's comprehensive health and wellness engagement platform. As part of the incentive program, Walmart will contribute funds to increase annual incentives for eligible SHBP members in 2019.
State Health Benefit Plan (SHBP) Overview
On January 1, 2018, SHBP began enrolling its members into Sharecare in an effort to encourage them to engage in their health and empower them to make and sustain positive behavior change. Effective January 1, 2019, the new Sharecare incentive rewards SHBP members who engage in healthy behaviors[1] with a $150 Walmart gift card, to which Walmart will contribute an additional $75 for members to use on prescription medications and vision products.
This unique collaboration increases the cash value reward incentive that can be earned by each SHBP member using Sharecare to $225 per year and builds on the legacy established by Gov. Deal's Healthier Georgia initiative and Walmart's commitment to making health and wellness products more affordable and accessible. SHBP members can register for and download Sharecare by visiting www.BeWellSHBP.com.
Access and cost pose some of the most significant barriers to well-being in Georgia and the U.S., particularly in terms of vision care, medication adherence and nutrition. In fact, vision care is one of the most common medical needs among Americans with 70 percent of the U.S. workforce requiring vision correction and one in four children having vision problems. Yet, according to Jobson Research, nearly half of all U.S. parents with children under age 12 have never taken their child to an eye care professional, and more than 12 million adults need vision correction but do not seek assistance. Similarly, 45 million adults over the age of 18 did not fill a prescription in 2016 due to cost, according to an analysis by Prescription Justice.
Emory Healthcare: Sharecare's Research Partner
As Sharecare's lead research partner in Georgia, Emory Healthcare, together with the Rollins School of Public Health, will analyze anonymized data from the platform and retail transactions in order to optimize and improve incentive and rewards programs for Sharecare and its client partners. Over time and through the Emory Healthcare Innovation Hub powered by Sharecare, Emory also will embark on related research projects with Sharecare to explore how data can be used to help people make healthier choices at varying points in their health journey – from having a baby or training for a marathon to preparing for surgery or managing their diabetes.
"As part of helping people manage all their health in one place, we are very intentional in designing programs to help people – especially for the more than 60% of Georgians managing a chronic condition — gain easier, safer, more affordable access to prescription medications, whether it's through this new initiative with Walmart for our state employees, teachers and their families in Georgia or our recently launched Sharecare Rx digital pharmacy savings card for consumers," said Jeff Arnold, founder, chairman and CEO of Sharecare. "We are grateful to Gov. Deal for his leadership in bringing this new incentive program to so many in Georgia's workforce, and likewise are committed to working alongside Commissioner Berry to continue improving access for all Georgians and engaging them in their health for years to come."