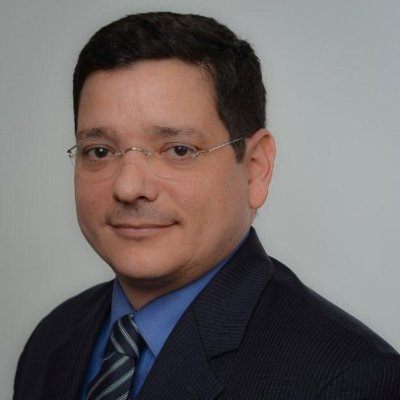 Hispanics represent the nation's largest and fastest growing minority group and are poised to make up nearly 29 percent of the U.S. population by 2050. Nevertheless, more than one-fourth of Hispanic adults in the United States lack a primary healthcare provider, and a similar proportion report obtaining no healthcare information from medical personnel in the past year. 
The microcosm of Hispanics accessing healthcare in the United States serves as an example of how the system fails the underserved consumer/patient. Rather than being provided care in a systematic way, they are lumped in with the general population, despite most of them experiencing a suboptimal experience in healthcare due to language and cultural differences.
Consider the following demographics about U.S. Hispanics:
– 20 percent live under the poverty line and can't afford basic primary care needs
– 50 percent more likely to die from diabetes or liver disease
– 23 percent higher incidence of obesity than Caucasians
– 24 percent higher frequency of uncontrolled blood pressure than Caucasians and yet only 7 percent of U.S. physicians are Hispanic.
Cost of healthcare, significant language barriers, and gaps in cultural sensitivities between Hispanic patients and their physicians have left a void in the accessibility of healthcare for an ever-growing population of Hispanics in the U.S. today.
Given that 84 percent of all Hispanics are online and that Hispanic internet smartphone usage is 10.5 hours per week — 25 percent more than the national average — new healthcare solutions should be leaning toward digital access. Existing technology makes it possible to engage, support and help consumers manage their health.
Innovative Technology Solutions
Access to affordable, cost-effective quality care is critical for minorities, immigrants, veterans and the nation's medically underserved, and yet it has remained elusive.
The federal government's recent step toward enforcing transparency could lead the way to more empowerment of these underserved populations, helping people access affordable, innovative, culturally relevant self-funded cash-based wellness products.
Case in point, consumers can access several cash-based primary care and pharmacy solutions, such as:
– A medication voucher program that gives consumers the ability to pre-purchase generic medications at affordable price points. They can be purchased for personal use or gifted to a friend or family member either domestically in the U.S. and Puerto Rico, or internationally.
– A free prescription savings card model allows cash-pay consumers to save a significant percent on brand name and generic medications across a wide network of pharmacies.
– An end-to-end clinical solution for patients with diabetes, hypertension, asthma, and obesity that includes vouchers for medications, peripherals, testing supplies, tablet, apps, and access to lifestyle coach consults.
– A bilingual telemedicine platform, which helps underserved populations access the healthcare they need with more ease.
Solutions such as these are drastically simplifying access and delivery of quality health and wellness products, and enabling individuals to access care, learn about their health, determine their wellness needs, access low-cost medications, manage their chronic conditions and engage in behavior modification solutions to help them lead healthier and more productive lives.
Empowering Underserved Populations
The key for enabling consumers to engage with primary healthcare according to their specific wants and needs is a solution designed to provide each consumer full access to their own individual healthcare data while allowing information to be easily shared with any of their approved healthcare stakeholders including physicians, clinics, hospitals, and family members.
This solution should rely on technology to address consumers' healthcare needs in their own communities. For underserved Hispanic populations, for instance, it's vital to access a supportive healthcare environment wherever it is needed.
The best solutions give consumers access to care anywhere and at an affordable price, whether it's in the U.S., Puerto Rico or Mexico, in either English or Spanish, without the need for any type of insurance or third-party payment. Some solutions provide customers with medication access programs, chronic condition management assistance and telemedicine using a cash-based wellness strategy.
Bottom line
A growing number of innovative strategies and technologies are coming on the market to meet the growing need of underserved populations to access quality care and medications that they can afford. In the years ahead, this will become critical for Hispanic populations seeking care where and when they need it most.
Mario Anglada is the CEO of Hoy Health, LLC, a first-of-its-kind health-tech platform that provides a comprehensive and integrated bilingual healthcare support ecosystem to medically underserved patients offering solutions relative to medication access, medication adherence, telehealth and chronic condition management programs.