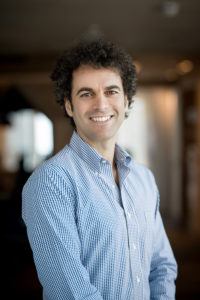 Artificial intelligence technology has made great strides in the last decade, with AI models outperforming humans in various tasks, from image recognition to election forecasting to reading comprehension. In the coming years, the range of domains in which AI excels will only expand.
One field for which AI promises major disruption in healthcare. This is largely due to three major factors: The incredibly complex nature of the human body and the healthcare system that treats it, and the explosion of digitized healthcare data.
Unlocking AI's Transformative Potential
The human body is one of the most complex systems on the planet and the healthcare industry naturally follows suit: It is incredibly complex in terms of structure, processes, claims, payment models, methods of care and treatment, providers and stakeholders.
Because our healthcare system is so multifaceted – and thus often cumbersome, inefficient, and prohibitively expensive – it will naturally benefit enormously from optimization – from maximizing individual well-being to streamlining processes and procedures. And this is exactly where AI shines: optimizing multivariable problems.
The second key to AI disruption in our healthcare system lies in the enormous growth in available health-related data. Artificial intelligence and machine learning work best when they have robust data sets to learn from – the more relevant the data sets artificial intelligence has to draw upon, the better and more "intelligent" the outcomes: i.e. data-driven insights. Abundant, accessible data, therefore, is the lifeblood of AI, opening the valves for an AI revolution in the healthcare industry.
And, as mentioned, such data is becoming increasingly available in this digitized age. The healthcare system now sits on a treasure trove of data on which to train AI algorithms, from test results to digitized medical records. Moreover, the proliferation of wearables, medical devices, and additional data-related platforms and services presents an unparalleled opportunity to extract new insights for optimizing personal health via AI.
Consider just a few examples: Continuous glucose monitors (CGMs) can provide glucose readings to diabetics and others once every five minutes; genome sequencing is becoming less expensive at a faster rate than once projected, with some payers like Geisinger even offering it free of charge, providing us with invaluable genetic information which can be utilized in the quest to cure a plethora of maladies; and continuous blood pressure monitors will soon enable consumers to see how blood pressure changes with daily activities. Add these and many other data sets to the streamlined access doctors and medical facilities have to previously siloed medical information, and it is easy to comprehend why scientists, doctors, and health administrators and digital health entrepreneurs alike are dazzled by the prospects of this new era of medical data.
Related: 5 Key Components of A Results-Driven AI Platform for Hospitals and Health Systems in the Era of Value-based Care
The new insights this wealth of data will yield about the human body are endless. By feeding such data to innovative AI systems, we will gain illuminating, big picture understanding into just how genes, lifestyles, food, and our larger environment all interact and affect us.
One key outcome of the insights set to be delivered by AI technologies: a new era of healthcare personalization. As we attain a greater understanding of our bodies and how they interact with our natural and social environments, we will be able to tailor healthcare and wellness treatment – both in the clinic and in everyday life – to our own unique needs as individuals.
Within the next decade, we can expect personalized food (our foods may even be created by 3D printing one day, specifically tailored to our personalized nutritional needs), personalized medications, personalized supplements, and personalized exercise and lifestyle plans to become commonplace. On the patient level, clinicians will be empowered to make small tweaks in treatments with high returns regarding both outcomes and costs.
The benefits for each and every one of us will be tremendous. If the goal of healthcare is to help us live longer — as many believe — then advances in data and technology are slated to bring unprecedented successes.
But living longer is only half the victory if we're not living better. Personalized healthcare empowered by AI will do more than lengthen life expectancy; it will boost the quality of our lives, keeping us healthier, longer. Our goals, then, should be twofold: First, to increase longevity, and second, to arrest the decline in quality of life middle age often brings and maintain a high quality of life until our inevitable ends.
Thanks to AI, many of us will live long enough to experience its true benefits. 
Yaron Hadad is the Co-Founder and Chief Scientist at Nutrino, a leading provider of nutrition-related data services, analytics, and technologies.