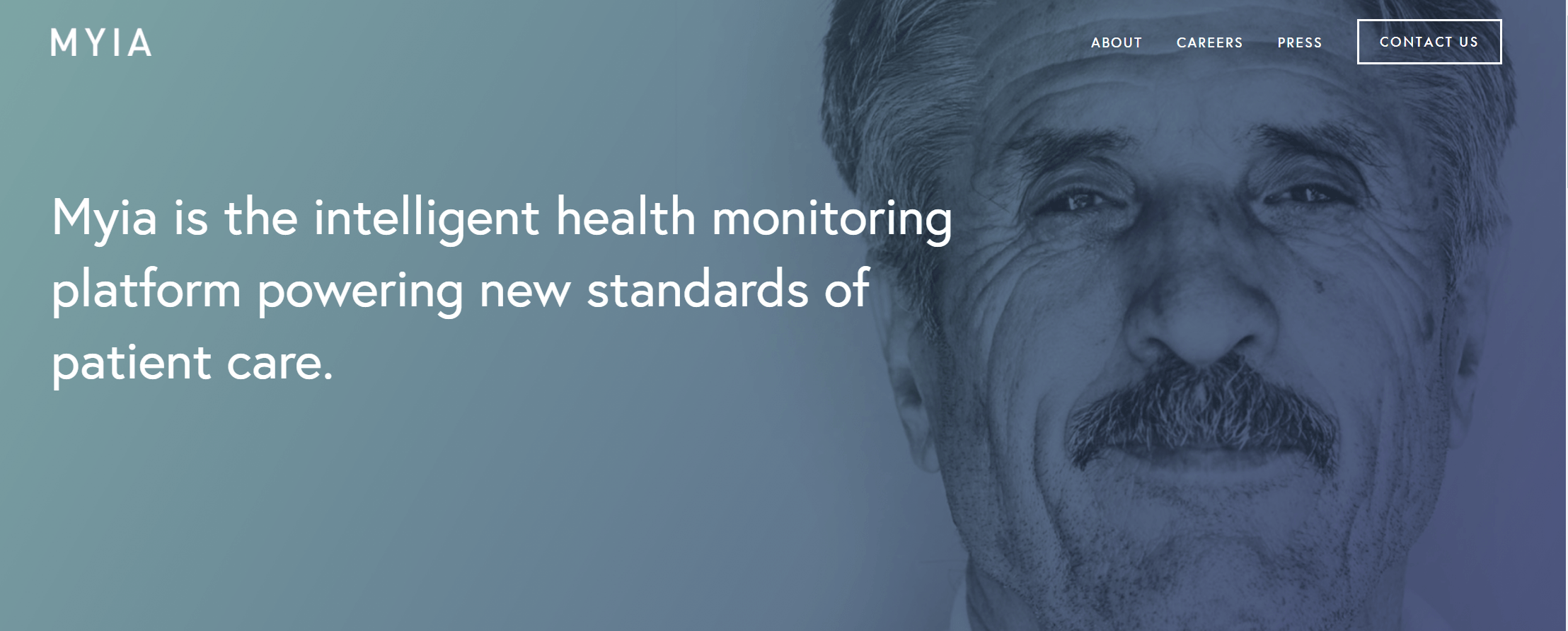 Intelligent health monitoring platform Myia Labs Inc. today announced it has raised $6.75M in seed funding led by applied artificial intelligence investors BootstrapLabs and Zetta Venture Partners with participation from the American College of Cardiology and The Boston Consulting Group. Myia harnesses the power of market wearables such as Apple Watch, Fitbit and Motiv's Ring to monitor chronically ill patients and predict relapses before they happen. 
According to the American College of Cardiology, an advanced cardiovascular disease like heart failure affects over 6.5 million Americans and is one of the largest drivers of hospital admissions in the U.S., many of which are preventable by proactive lifestyle and medication adjustments. Notably, evidence suggests that approximately 1% of heart failure patients today are at target medication doses.
Myia specializes the sensor mix for the condition. For some conditions this could mean a bed sensor, others a blood pressure cuff or a scale. Through machine learning, it relays changes in conditions to doctors. The tech monitors metrics like heart rate, heart rate variability, respiratory rate, blood pressure, sleep data, and gait/balance. In addition, the platform enables patients with chronic and post-operative conditions, like heart failure, to avoid emergency hospital visits and sets a new bar on the quality of life for those who are aging or homebound. 
"We've had streams of real-world health data for years, but only now with the advances of machine learning and AI techniques can we start turning this data into trustworthy, actionable clinical insights, and scale preventative virtual care in an unprecedented way," said Myia CEO Simon MacGibbon. "Many of these biometric markers of patient health status have been established in academic settings but have not been accessible and translated for practical use. We're excited to be partnering with leaders in the medical profession to bring real-world insight into the clinic. 
"At the same time, patients, regardless of their means or confidence in technology, become more empowered and less anxious knowing that their care team is kept up-to-date."