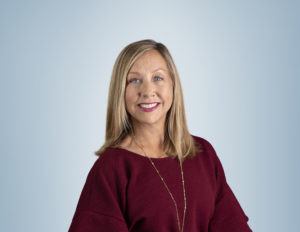 Today, ridesharing company Lyft is announcing the appointment of their first VP of Healthcare, Megan Callahan, to double down on growth in the healthcare sector. Lyft healthcare rides have grown 3x over the last year, and Megan will lead the strategic direction and expansion of Lyft's healthcare business. She brings more than two decades of experience from across the healthcare industry, serving most recently as Chief Strategy Officer at Change Healthcare, and as Senior Vice President of Corporate Strategy & Business Development at McKesson prior to that.
"I'm thrilled to be joining Lyft to build on the impressive foundation and momentum the team has already established, becoming the top transportation choice for thousands of healthcare organizations across the country," says Megan. "During this time of incredible growth, we have a unique opportunity to drive meaningful impact by reducing the healthcare transportation gap for patients, which is a key factor in improving social determinants of health and lowering costs."
Lyft's Healthcare Growth By the Numbers:
3x — the growth of Lyft healthcare rides from Q3 2017 to Q3 2018
9 — the number of top healthcare systems in the US that partner with Lyft
50 — the number of states where Lyft provides healthcare rides, plus Washington D.C.
10 — the number of leading non-emergency medical transportation brokers that partner with Lyft
7.2 million — the number of patients that will have access to Lyft rides through our exclusive integration with Allscripts, one of the nation's top electronic healthcare records systems 
28,000 — the number of additional rides Anthem's CareMore Health was able to provide at no added cost by partnering with Lyft in 2017, as a result of a 39% decrease in per-ride costs (source).
27% — the drop in missed appointments during a pilot with Hitch Health (source).