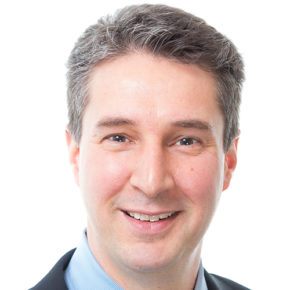 It's no secret that healthcare has long lagged other industries when it comes to the adoption of digital technology. Large, complex organizations like health systems are notoriously slow to change, but healthcare industry trends – particularly the rise of consumerism – are driving a clear urgency around digital competence. In fact, 64% of hospital and health system leaders in the latest Kaufman Hall consumerism survey identified the need to use digital tools to engage consumers as a high priority. However, less than 25% of the surveyed organizations currently have strong capabilities to do so, representing a prime first mover opportunity for those that can evolve faster than their peers.
Long–accustomed to robust information and online, self-service capabilities in other industries, healthcare consumers are increasingly demanding more from their healthcare providers and organizations. This is not lost on health systems whose leaders almost universally acknowledge the need to evolve their strategies in the face of rising consumer expectations – 90% in the Kaufman Hall study said improving consumer experience was a high priority.
Factors like convenience, ease of appointment booking, and timely access to care are increasing "must haves" for consumers, with many acknowledging that they would switch providers to get them. Underscoring this point, in a 2017 survey of 1,000 healthcare consumers, appointment availability was among the top three most important criteria in provider selection, behind only insurance accepted and clinical expertise; 82% identified it as extremely or very important and 40% said they had changed providers before to get an earlier appointment.
The ability to schedule online is also an important factor in provider selection, particularly for younger generations. While phone remained the preferred booking method for respondents overall, 40% of millennials preferred to book online. What's more, those who preferred booking online were willing to switch providers for it, with over 60% of millennials saying they'd charge for that convenience.
Surprisingly, despite consumer demand for online scheduling and health systems' recognition of it, only a fraction of health systems currently offer this option: the Kaufmann Hall study found that only 20% of participating organizations had fully implemented online scheduling. This high demand-low supply scenario creates a unique opportunity for health systems, especially those in competitive markets, to differentiate themselves by offering digital experiences and self-service capabilities today's consumers seek. Perhaps even more importantly, health systems have an opportunity to engage consumers and build loyalty with rich digital experiences that encompass provider search, health education, chatbot engagement, self-scheduling, and much more.
While engaging online experiences represent only one piece of the puzzle when it comes to enhancing patient acquisition and conversion, these factors can go a long way in influencing a healthcare consumer's decision on where to receive care. Attracting consumer attention is an increasingly difficult challenge as health systems compete not only with each other but also with alternative sites of care – such as retail clinics and urgent care centers.
The health systems that are first in a market to offer modern online experiences will stand out from the growing crowd of care options and pave the way to sustainable growth. These organizations have the potential to serve that consumer for decades – with the ability to access information and book online as a key factor preventing them from looking elsewhere for care.
Graham Gardner, MD, MBA is the Co-Founder and CEO of Kyruus, a patient-provider matching health IT company. Prior to Kyruus, Graham was a Venture Executive at Highland Capital Partners where he co-founded Generation Health, a genetic benefit management company that facilitates optimal utilization of genetic testing, and served as the company's Chief Medical Officer through its acquisition by CVS Caremark.