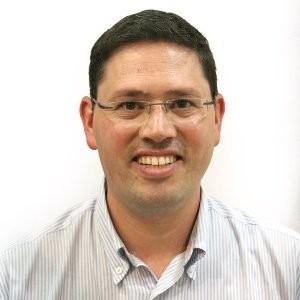 In 1796, when smallpox was truly a world epidemic, Dr. Edward Jenner inoculated his gardener's son with a vaccine derived from another patient's cowpox blister. At the time, the disease was killing 10 percent of the population. While other treatments for smallpox existed, it was Jenner's that could be easily replicated around the world. And in hindsight, we know that a key factor in Jenner's development of the vaccine was his access to patients, his scientific knowledge and his passion to heal.    
That drive to solve our most pressing health problems is inherent in many doctors who encounter disease daily. And with that drive, the medical community possesses knowledge about the care necessary for each type of patient.
However, despite its wealth of energy and expertise, the medical community is underutilized by MedTech startups. As a result, MedTech devices sometimes succeed only in innovating, while falling short on practical application and impact.
Medical professionals should be deeply involved in MedTech startups at every step of development from conception to rollout. While tech innovators can develop new ways to track vital signs, doctors can optimize how the data is collected and used for actual care. Therefore, we must look for ways to bring physicians and tech innovators together.
That is why I believe that hospitals are the perfect startup garage for medical entrepreneurs, with the potential to dramatically change the health technology ecosystem.
Hospital Experience and Culture
A few years ago, Professor Moshe Phillip, the Director of the Institute for Endocrinology and Diabetes at Schneider Children's Medical Center of Israel, gathered a unique team of doctors and engineers with the goal of developing AI-based devices that assist doctors and patients with their management of diabetes. I had the privilege to be one of the first members of this unique team. The concept and development began in a hospital and we quickly saw two major benefits of being hospital-based:
First, the hospital environment provides us with direct access to a large amount of patient and doctor experience information.
What does the patient feel in and out of the healthcare facility? Which treatments are more effective? How are decisions made, and what tools are needed?
Outside of the hospital, innovators can only receive tangential answers to these questions.
An intimate understanding of how a new development can be best leveraged for patient care is invaluable. Frequently, doctors and nurses will share "if only we could operate this way" ideas that provide a spark of inspiration. Hospitals deliver the most direct access to this kind of insight.
This constant interaction with medical staff allowed us to create software featured in consumer-facing devices with algorithms that "think" in the same way a doctor does when treating a patient. As a result, our product is more adaptable for physicians and, therefore, more useful for treating patients. Patient-side and doctor-side adaptability should always be a priority for MedTech companies.
The second critical advantage we have is our medical culture. For us, clinical trials were not a nuisance or something that should be avoided, but rather an extension of the Hippocratic Oath. We design and perform clinical trials because we owe it to the patients and medical team to commercialize technology that is safe and efficient.
This culture is opposed to the one who tries to minimize this effort to the bare minimum required by regulatory authorities. The scrutiny of our own work and our pursuit of the highest standards increases our chances to pass FDA and CE regulatory requirements because, a priori, we have the data required for clearance and approval.
Hospitals are the Future of MedTech
If the MedTech community and hospitals could realize what they have in one another, they would both benefit immensely. Mainstream tech has garages, universities, and accelerators to help shape its startups. MedTech needs to realize that hospitals are our garages.
At the same time, hospitals and other healthcare facilities should encourage their medical staff to collaborate with non-medical innovators with the goal of increasing patient well-being and hospital performance efficiency.
MedTech produced in hospitals will directly address the most pressing needs of doctors and patients. The technology will be tried and tested in a hospital environment from conception, through regulation and on to clinical implementation.
As of 2015, just under 10% of Americans were suffering from diabetes, the same number struck by smallpox in 1796. A doctor's determination and knowledge were enough to create the cure for smallpox, but diabetes demands technical abilities as well. To create necessary management solutions and, one day, a cure for diabetes, innovators and doctors must tap into each other's strengths. I have no doubt that the best place for those groups to come together in the hospital.
Eran Atlas is Co-founder and CEO of DreaMed Diabetes. The company spun out of Schneider Children's Medical Center in 2014, following seven years developing its artificial pancreas technology. Since then, DreaMed Diabetes develops solutions and personalized decision support solutions for the optimization of insulin therapy for people with Type 1 and Type 2 diabetes. A recognized expert in biomedical engineering and algorithm development, Eran is responsible for commercial partnerships, leading R&D and all regulatory processes.